Bayou Boogaloo
Looking for Mardi Gras Parades? Click HERE for this years schedule!
Date: May 19 - 21, 2023
Cost: FREE
Location: Bayou St. John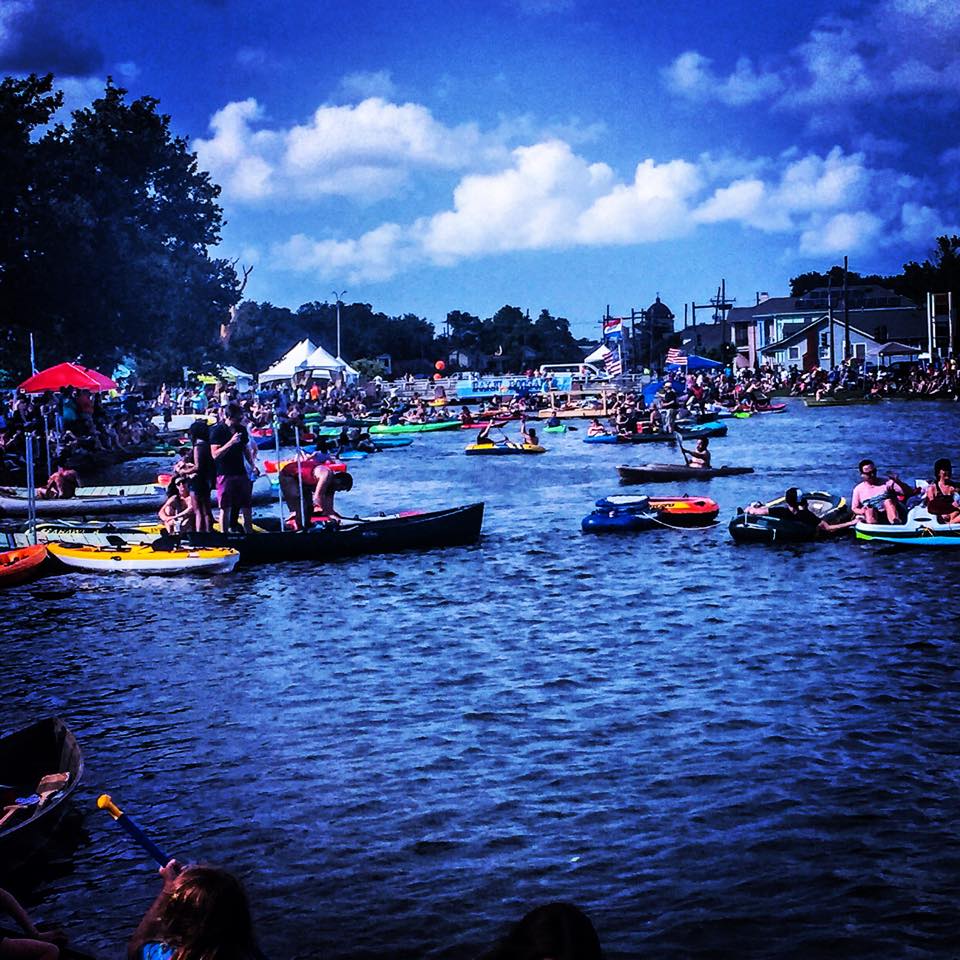 Nobody does music and food like New Orleans. But then, you already knew that. What you might not know is there's a free killer music and arts festival in May with tons of everything you love and hold dear. It's called the Mid-City Bayou Boogaloo, and the whole world is invited for three days of music and fun for the entire family, set on the banks of the historic Bayou Saint John.
Hosted by the nonprofit MotherShip Foundation, the Boogaloo is music, food and art and lots of it, but there's more to this popular event. It's the foundation's mission to encourage and support an improved quality of life for residents of Louisiana by promoting the arts, music, recreation and positive cultural progress that leads to social change.
Boogaloo Arts
Here's what's to expect:
Iconic photography from Andy Levin
Tree jewelry designs from Denise Collins
Amazing woodworks from David Bergeron
Positive voodoo dolls, novelties and trinkets from Jo Brown
Handcrafted hats from Tracy Thomson
Ceramic oysters stoneware from Kyle Loftin
There's no way to list them all here, so check out the whole roster on the Bayou Boogaloo Arts page.
Boogaloo Music
Music at the festival takes place on four stages, so there's never a shortage of grooves and beats, no matter what kind of sounds turn you on. Take a look at just a few of the past performers to get an idea of what to expect this year.
Pontchatrain Wrecks; Alexandra Scott & Her Magnificent Band; Silent Jam Experience
Soul Creole; Pirates Choice; Funky Dawgs Brass Band
Hope Stone (for kids); Bantam Foxes; Wild Magnolias
Mike Dillon's New Orleans Punk Rock Percussion Consortium; Chicago Children's Choir; Rotary Downs
Woodenhead; New Orleans Suspects; Erica Falls
Boogaloo Food
If music, art and fun makes you hungry, you won't have far to go to get all the national and regional delicacies you can hold:
Brisket sliders, Tigur wings, Grilled tacos, Veggie fritters, Malaysian curry, Louisiana lemonade, Pizza of all kinds, Chicken Shawerma wraps, Fried chicken wings with beignets, Ice cream and sorbet, Fried smoked oysters, grilled alligator sausage, Fried green tomatoes, Fried fish poboys
If all that and tons more doesn't ramp up your appetite, there's something wrong with you. But, of course, there's nothing wrong with you, so mark your calendar, and bring your friends, family, neighbors and anybody else you can find to the Mid-City Bayou Boogaloo. It's three days you'll never forget – plus you can take leftovers home and eat them for a snack!