Learn the Whole Story of Plantation Life with An Unheard Voices Tour.
There are so many fascinating plantation homes to discover on the Great River Road but, if you're like most people, you only have time for one or two. When we have friends or family in town, we always make sure they visit Destrehan Plantation. Not only is it close to the French Quarter (only a 30 minute drive), but the River Road Historical Society which runs the property has gone to great lengths to make sure you get the whole story. They go into extensive detail to help you capture what life was like for both plantation owners and the enslaved people who worked there. It's the idea place to go during Black History Month – especially if you're already going to be in town for Mardi Gras.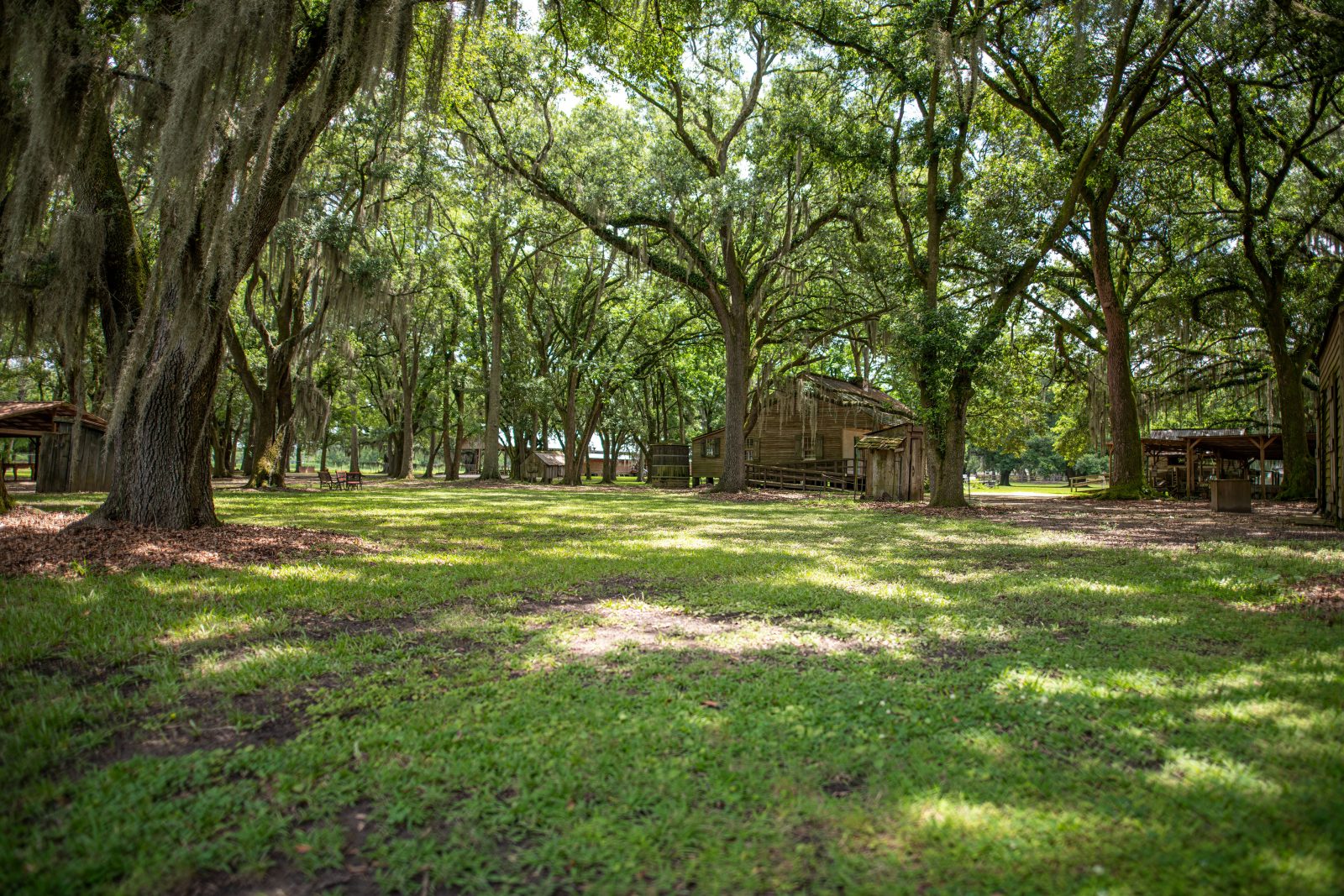 Destrehan Plantation is the oldest documented plantation in Louisiana and their guides tell stories based on fact rather than some Hollywood version of life was like in the antebellum South. The Unheard Voices tour, led by Destrehan family descendent Diane Honoré, tells little-known stories of the enslaved Africans, German farmers, Acadians and native Americans who once lived in this area known as the German Coast. Perhaps the most moving story you'll hear is the one about the 1811 Slave Revolt and the tribunal that was held right here on the gallery of the plantation. You'll stand in the wash shed which was once wall-to-wall with enslaved prisoners, many of whom were sentenced to death, their heads placed on spikes outside the plantations as a warning to others.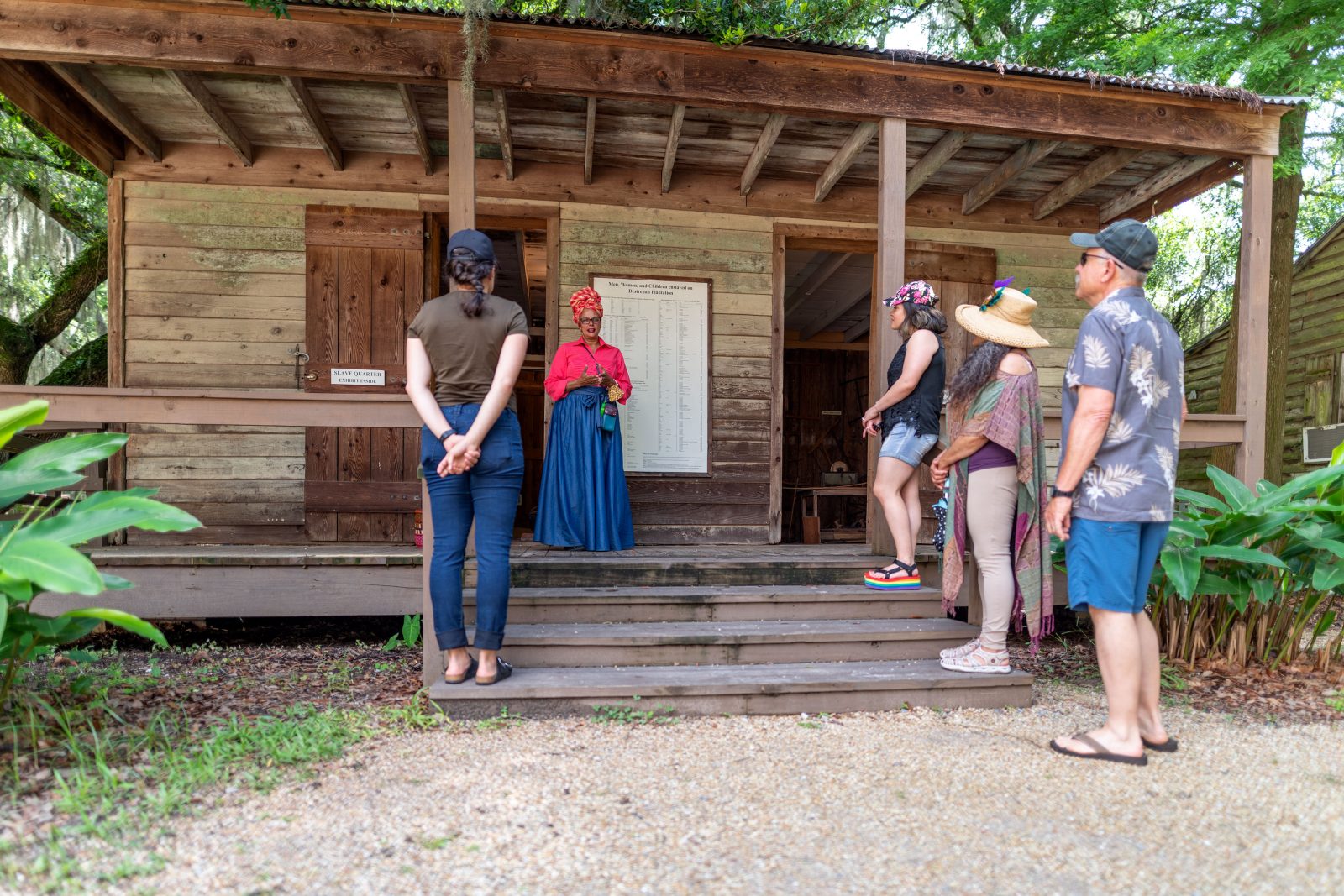 In a colorful period costume, Honoré weaves her way through the home of her ancestors, telling tales of her white cousins whose portraits hang on the wall. You'll stand in the bedroom where one of her young relatives died of yellow fever, tended by an enslaved woman who, Honoré will explain, would stay up all night taking care of the child and then would have no break before starting her morning chores. Interesting fact: Honoré's father is the first cousin of General Russel Honoré, the commander of Joint Task Force Katrina, who coordinated military relief efforts after the storm.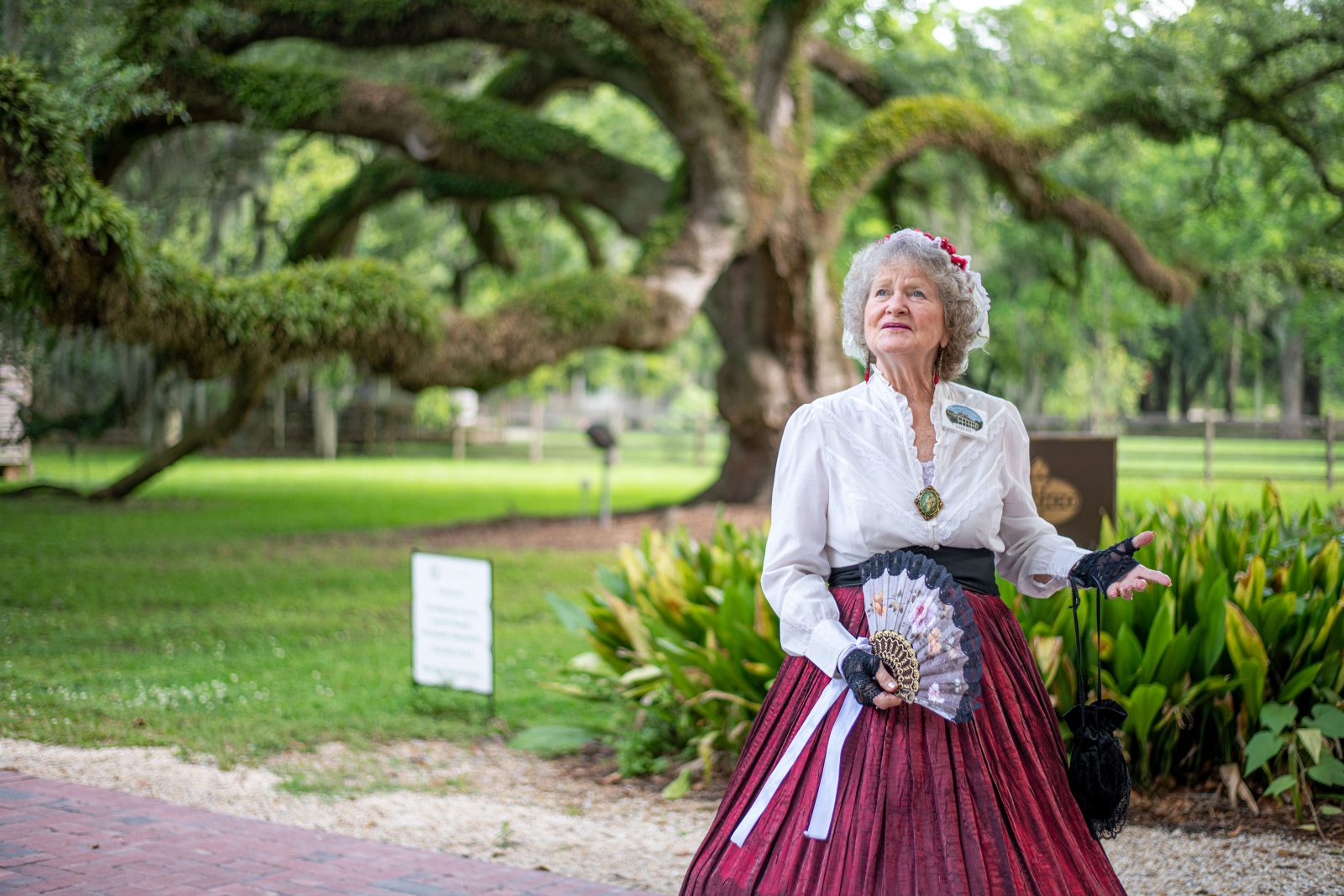 The plantation's regular tour does a good job telling the whole story of plantation life as well, while focusing on everyday life on a Southern sugar plantation. You'll be introduced to mannequins representing people who once lived at Destrehan, see where food was prepared separate from the house, hear tails of the black sheep of the family and more. Our guide Evelyn was a knowledgeable, engaging storyteller. They don't read from scripts here. They simply know their stuff and are passionate about bringing Destrehan to life.
Save $3 On Tickets in February.
Along with Black History Month, we're also celebrating Mardi Gras in Louisiana. Between parades, head up to Destrehan Plantation. To receive $3 off an adult tour and $2 off a child tour, book your tour online and enter promo code MG2023 upon check out. Uber and Lyft provide transportation to and from the plantation. Offer good for the entire month of February.
Join the Easter Bunny in March at the Spring Garden Festival.
In Partnership with LSU Ag Center and Louisiana Master Gardeners, Destrehan is holding ts 2023 Spring Garden Festival, showcasing plant nurseries and vendors who focus on the porch, patio, yard and garden. The festival will also live entertainment by the Louis Pettinelli Jazz Quintet and the Nola Dukes Jazz Quartet, arts & crafts, educational seminars and exhibits in the mule barn, a country store, and a food & beverage court featuring spring specialty drinks for grownups. Children's activities will include an activity tent, make and take home arts & crafts, a demonstration from the beekeeper, a garden demonstration with LSU AgCenter, picture taking with the Easter Bunny from 1 pm to 3pm on both days, and an Easter egg hunt at 3:00 pm on both days. Admission fee is $5.00 general admission and free for children five (5) and under.
Learn more about the history and offerings at Destrehan Plantation here. They offer tours daily and host special events throughout the year.
Photos by Robert Proctor/Compucast