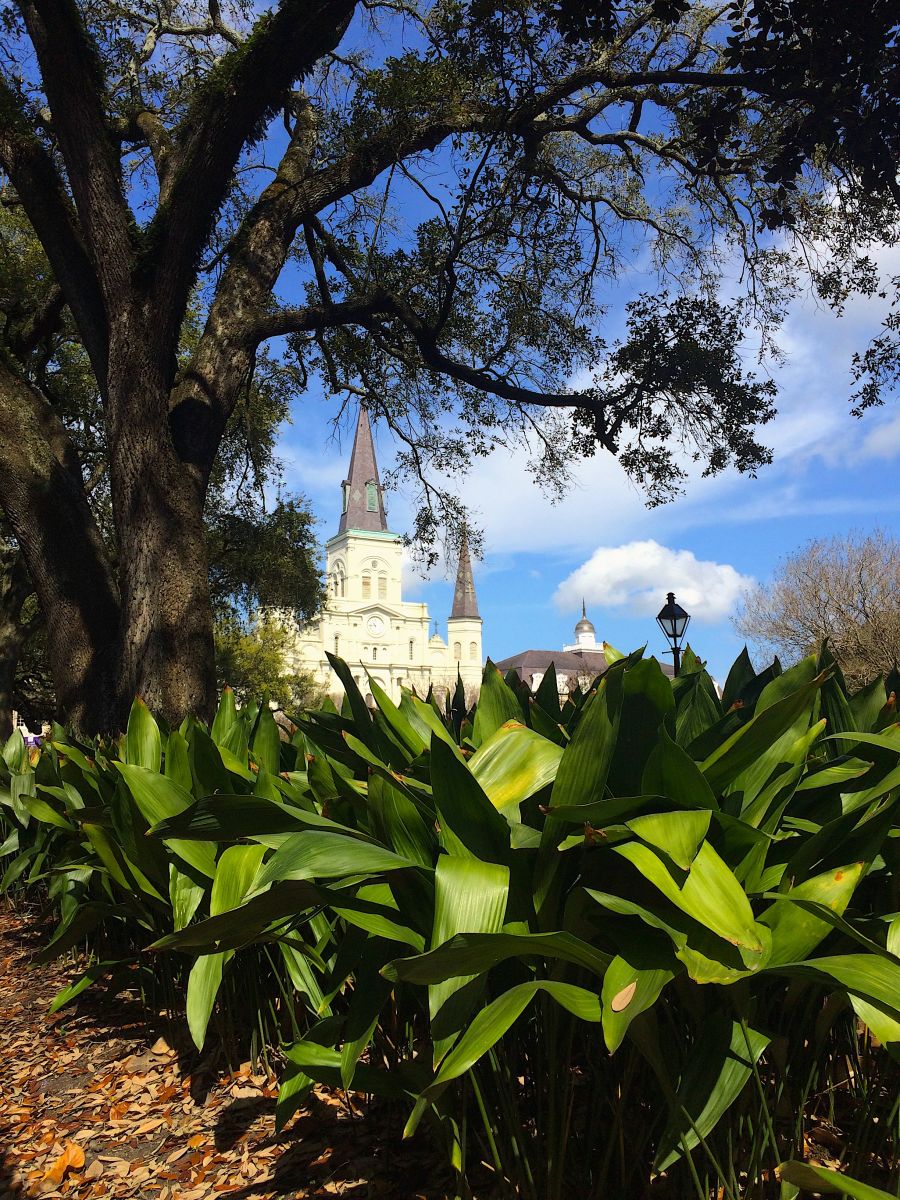 New Orleans celebrates Easter every year with egg hunts, jazz cruises, parades, and, of course, church services. Don't spend Easter morning with your head in your Easter basket. Here are some eggcellent ideas (if we do say so ourselves).
St. Louis Cathedral certainly isn't the only place you can celebrate Easter Mass but, if you've never been, make this the year. Click here for the Holy Week Mass Schedule.
Historic French Quarter Easter Parade
At 9:45 a.m. on Easter Sunday (April 17) the Historic French Quarter Easter Parade departs Antoine's Restaurant and heads toward St. Louis Cathedral for 11 a.m. Mass. The parade features mule-drawn carriages and old convertibles with plenty of stuffed Easter bunnies and other trinkets for the kids. After Mass, parade participants promenade in Jackson Square, showing off their Easter bonnets.
Chris Owens French Quarter Easter Parade
Sadly, Chris Owens passed away this April – just days before the Easter Day parade. This year, we expect the event to both celebrate Easter and the Queen of Bourbon Street herself. The procession will begin at the corner of St. Louis and Royal, continue down Royal to Canal to St. Phillip Street and wrap up at St. Louis and Royal. Expect festive floats, marching bands, beads, and special Easter throws. Learn more.
Riverboat City of New Orleans Easter Jazz Brunch
On Easter Sunday, gather at the river for brunch on the Riverboat City of New Orleans. The Easter Bunny will be onboard for the morning cruise at 11:30 a.m. and will be available for boarding photos. Make reservations.
Egg Hunts
On April 9 and 10 from 9-12:00 p.m., head to New Orleans City Park for music, face painting, a balloon artist and of course, the Easter Bunny. Learn more.
NOMA Egg Hunt and Family Festival
On April 9 from 10-1 p.m., hop over to NOMA for an Easter egg hunt eggstraordinaire, including music, art activities, face painting, hula hooping, a juggler/magician, a petting zoo...they have it all, y'all. Learn more.
Learn more about Easter in New Orleans