Go 4th on the River celebrates its 21st year of festivities in 2011! At Go 4th on the River, celebrate Independence Day with a fireworks display ranked in the Top 5 by the American Pyrotechnic Association. The Dueling Barges Fireworks Extravaganza will start at 9 p.m. on Monday night.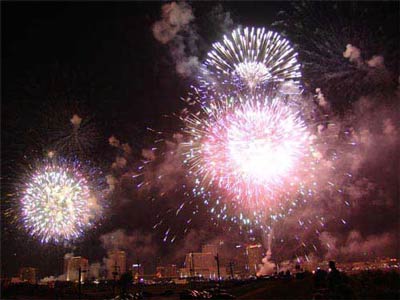 The French Quarter will have plenty of activities to keep visitors busy before the fireworks begin, including live music at the Riverwalk's Spanish Plaza Stage. See Tornado Brass Band, the Navy Ceremonial Band, and Amanda Shaw & The Cute Guys perform throughout the day.
Visit the Go 4th website for parking maps, coupons, photo galleries and more.