Beignet Fest
Looking for Mardi Gras Parades? Click HERE for this years schedule!
Date: Sep 25, 2021
Location: City Park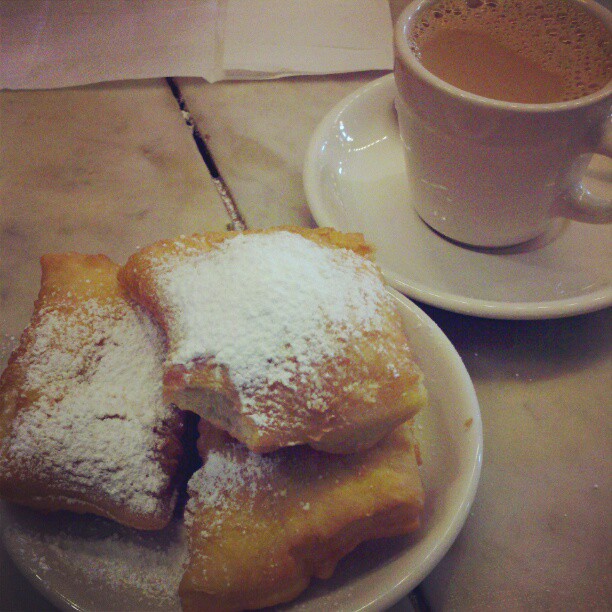 8/17/21 - The New Orleans Beignet Fest has been cancelled for 2021 due to the surge of Covid 19 cases in the area!
Is there such a thing as too many festivals? Not in New Orleans! We have a lot to celebrate! October will mark the annual Beignet Fest. Is there a more iconic New Orleans dessert than a beignet? We don't think so and these scrumptious squares of fried dough are worthy of their very own festival.
The Details
The fest will be held from 10 am - 6 pm in City Park Festival Grounds. From traditional sweet treats covered in powdered sugar to savory options bursting with seafood, cheese and more, Beignet Fest will feature different beignet dishes from some of New Orleans' best restaurants and food trucks. In true NOLA style, the free festival also features live, local music performances, a Kid's Village, Artist Market and VIP Experience. Proceeds from Beignet Fest benefit the Tres Doux Foundation, which makes grants to nonprofits serving children with developmental delays.
Awards will be given out for Best Sweet, Best Savory, Crowd Favorite and Most Original. No New Orleans festival is complete without music. New Orleans favorites will be performing throughout the day. And make sure to bring the kids! There will be a fun-filled Kids Village set up.
So come on out and celebrate the official doughnut of New Orleans at Beignet Fest!

2019 Fest Cost: $5 admission for individuals 12 and older.
The fourth annual Beignet Fest presented by French Market®Coffee is set for Saturday, October 5, 2019 from 10AM – 6PM at the Festival Grounds in New Orleans City Park. To continue to grow and fulfill its mission, Beignet Fest will introduce a $5 general admission, which benefits the Tres Doux Foundation, a nonprofit with a mission to serve children with autism and related developmental differences.