Cajuns and Creoles
Cajuns and Creoles -- what's the difference?
This has been an ongoing debate among historians, linguists and Louisianans for decades. It's a complex and complicated story that involves intercontinental wars, real estate transfers, politics, economics, language and identity shifts that have occurred over the past 300 years.
All Cajuns are Creole by virtue of being descendants of Acadian exiles born in the colony, however not all Creoles are Cajun because many do not have Acadian ancestry. Within the past few decades, Cajun has been associated with New Orleans, inspired by the culinary innovations of geniuses such as Chef Paul Prudhomme and others.
Before New Orleans was New Orleans, the Native Americans called it "Bulbancha," which means "place of many languages." Today, just like gumbo recipes, everyone has their own version of what it means to be Creole or Cajun. And just like Creole and Cajun, New Orleans remains mysterious and completely undefinable.
Still, we try our best to break it down for you below.
---
Cajuns
Cajuns are the French colonists who settled the Canadian maritime provinces (Nova Scotia and New Brunswick) in the 1600s. The settlers named their region "Acadia," and were known as "Acadians."
In 1745, the British threatened to expel the Acadians unless they pledged allegiance to the King of England. Unwilling to subject themselves to the King who opposed the French and Catholics, Acadians refused. They also did not want to join the British in fights against the Indians, who were their allies and relatives. To dominate the region without interference, the British expelled the Acadians. This eventually became known as Le Grand Dèrangement or "Great Upheaval" of 1755.
Over a 21-year period from 1764-1785, approximately 3,000 Acadians found refuge in Louisiana with its strong French background and Catholic heritage. Over time, many existing elements of Creole culture fused with their own unique folklore, music and cuisine.
The word "Cajun" is derived from the French pronunciation of "Acadien." The French of noble ancestry would say, "les Acadiens", while some referred to the Acadians as, "le 'Cadiens", dropping the "A."
Cajuns retained a unique dialect of the French language (Cajun French) and are often depicted as a rustic people who make their living fishing, trapping, hunting and farming. However, Cajuns today primarily speak English and work in every imaginable profession.
We recommend taking a Louisiana swamp tour with authentic Cajuns who live on and near our swamps and later learn how to Cajun Dance at Mulate's!
Check out our Louisiana Swamp Tours
---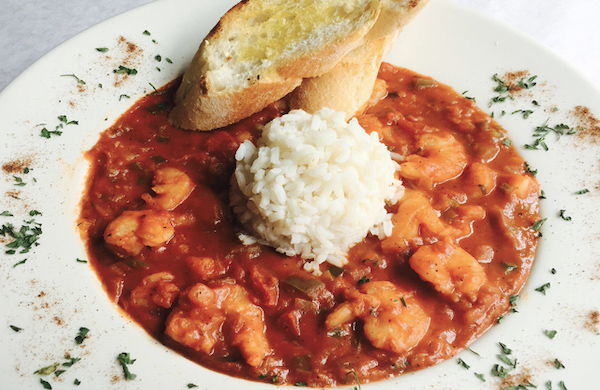 Creoles
Creole, in its most basic definition, means "native to the colony" and has been used as an identity by people of every imaginable background and skin color since the 18th century.
Up until the early 20th century, many Louisiana Creoles, including those of Acadian descent (Cajuns) did not really see themselves as "American." Why? Because they had been here since before Napoleon sold Louisiana to the United States! After the Louisiana Purchase in 1803, the Creoles made incredible efforts to maintain their languages (notably French & Creole), their culture & food, and their Roman Catholic faith in the face of what they considered to be an invasion by English-speaking, Protestant "Américains."
This is why New Orleans has been called the "most European" and the "most Caribbean" city in the United States.
As an adjective, you'll see The word "Creole" on our menus (Shrimp Creole), applied to vegetables (Creole tomatoes are délicieuses!), and even to one of our famous steamboats, the Creole Queen.
Creole is also a language with deep African roots. Called "Kouri-Vini" by many, it has been spoken in Louisiana since the mid-1700s. Now listed on UNESCO's endangered languages list, the Louisiana Creole language is enjoying a renaissance thanks to the efforts of a growing community of people dedicated to promoting its use.
New Orleans has always been defined by its rich and blended Creole culture that includes Native American, European and strong African and Caribbean influences.
Check out our Creole Tomato Festival
---
Thanks to Joseph Dunn for contributing information for the above. Dunn's French ancestors arrived in colonial Louisiana in the 1720s. He is an outspoken advocate for the creation of a more inclusive narrative that represents the diverse mosaic of peoples, both free and enslaved, who built this unique space. Joseph also contributes to numerous French & Creole heritage language restoration projects.
Additional Resources:
Cajun:
Creole: