Boo at the Zoo
Looking for Mardi Gras Parades? Click HERE for this years schedule!
Date: Oct 20 - 22, 2023
Location: Audubon Zoo, 6500 Magazine St New Orleans, LA 70118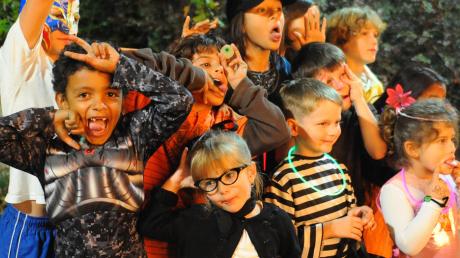 Get your little ghosts and goblins ready – Boo at the Zoo is one of the best Halloween events for kids in New Orleans.
On select days around Halloween, the Audubon Zoo turns into a Halloween extravaganza for kids under the age of 12. See if you can spot a ghost in one of the haunted houses (both scary and non-scary), or get a candy buzz at one of the trick-or-treat houses. There will also be games with prizes, an Endangered Species Carousel & Dinosaur Adventures Exhibit, three entertainment stages and more.
As in previous years, there will also be a Ghost Train! This year's Ghost Train is Zombie-themed and is expected to be popular. However, it can be scary for ghosts under the age of 8, so please keep that warning in mind.
The zoo will close at 3 p.m. the day of the events, and the regular zoo areas will not be accessible during the events. It may be tempting to sneak a peek at some animals, but please remember that they need their sleep after a long day of being adorable.
Want a ticket?
To cut down on crowds and to provide a more relaxing, enjoyable experience, there are only a limited number of tickets available for each night. This means that tickets need to be purchased as early as possible.
For a safer way to experience Halloween, head to Peek-a-Boo at the Zoo. On October 23 and 24, there will be socially-distanced trick or treating, The A-MAZE-ing Maze, a Spooky Haunted House, seasonal crafts and food trucks. From October 20 through 24, you can enjoy animal experiences, the Extinct Species Graveyard and seasonal treats – as well as the Zoo all decorated for Halloween! Proceeds benefit the Audubon Zoo and Children's Hospital New Orleans.
The Zoo wants you to know that activities have been adjusted to meet all State of Louisiana COVID safety guidelines. Proof of vaccination or a negative PCR test is not required. Per City of New Orleans mandates, however, proof of vaccination or a negative 72-hour PCR COVID-19 test and masks are required to enter any indoor facilities at the Zoo. Reservations are required.