Commemoration of the Battle of New Orleans
Looking for Mardi Gras Parades? Click HERE for this years schedule!
Date: Jan 08, 2023
Location: Chalmette, LA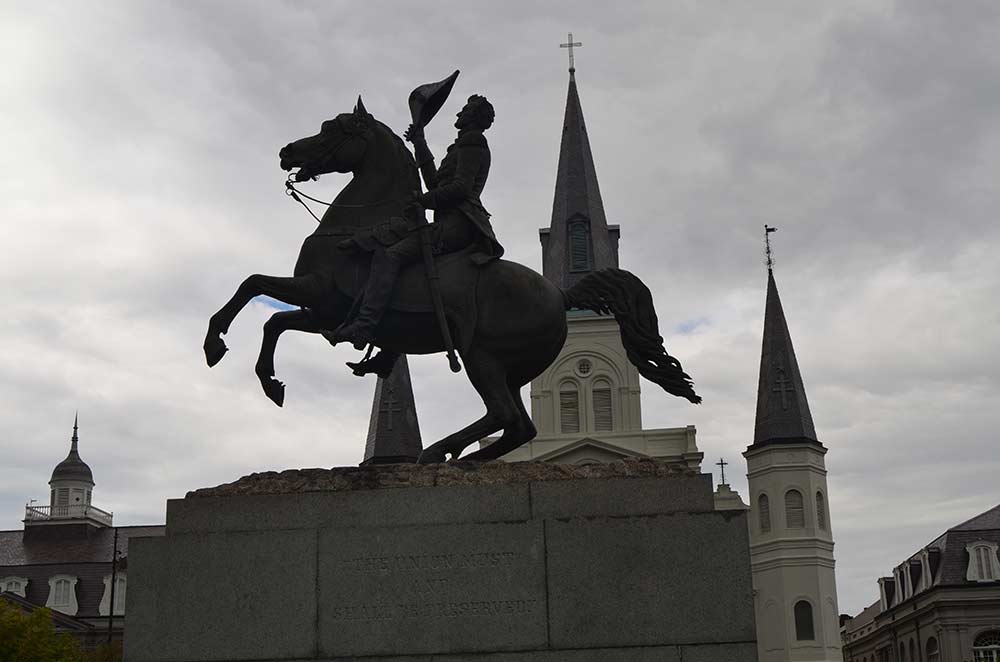 Just outside of New Orleans, the final major battle of the War of 1812 was fought. Every January, more than 150 "living history re-enactors" gather at Chalmette Battlefield to commemorate America's victory over the British.
It's an educational experience for the whole family, which includes cannon and musket firing, as well as campfire cooking. Who knows, you may even spot the famous privateer Pierre Lafitte. Pierre and his brother, Jean used their knowledge of the Louisiana waterways to help General Andrew Jackson defend New Orleans from the British. The Lafitte brothers joined a diverse group of soldiers from different ethnic backgrounds, languages, nationalities and races to defend New Orleans and their way of life. The diversity can be seen at the encampments during the re-enactments.
Most of the events are during the day between 9:30 a.m. and 4:30 p.m. Off-site Friday night at De la Ronde Oaks, there is the re-enactment of one of the skirmishes leading to the Battle of New Orleans. Saturday night are the popular lantern tours of the battlefield, which show troops and generals planning and preparing for war.
All of the events are free except the lantern tour and open to the public. Tickets for the lantern tour can be bought at the Chalmette Battlefield Visitor Center in advance.
Parking is available at the St. Bernard Parish Government Complex, 8201 West Judge Perez Drive, Chalmette, Louisiana. There will be shuttles to take you to and from the park.