Irish Italian Islenos Parade
Looking for Mardi Gras Parades? Click HERE for this years schedule!
Date: Apr 06, 2024
Cost: Free
Location: St. Bernard Parish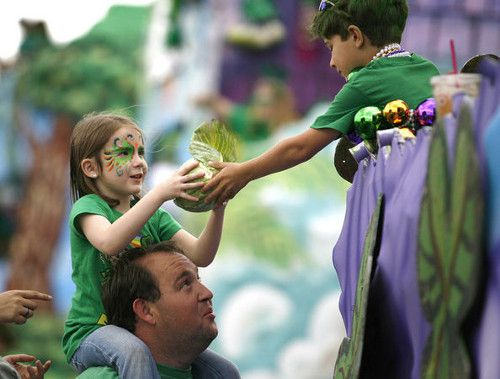 Just 5 miles from downtown New Orleans is St. Bernard Parish and home to the annual St. Bernard Irish Italian Islenos Parade. With over 43 floats, 1,500+ members and 300,000 pounds of produce this is the largest event in St. Bernard and quite possibly one of the largest parades in the state.
This popular parade celebrates all three of St. Bernard's unique heritages – the Irish, Italians and Islenos. It generally falls on the first or second Sunday in April and attracts visitors from near and far.
As in other large Irish and Irish-Italian float parades, in addition to beads, cups and other trinkets, the riders on these decorated trucks will be throwing vegetables. That's right…cabbage, potatoes, onions, carrots, etc. And, of course, the parade watchers absolutely love it and have every intention to haul home these special ingredients for an upcoming meal.
The parade generally begins at Noon along the W. Judge Perez route from Meraux Dr. down to Ventura and back. CLICK HERE for the parade route.
Ask anyone who has ever attended this parade and they will quickly say, "Oh yeah…this one is the best!"