Louisiana Renaissance Festival
Looking for Mardi Gras Parades? Click HERE for this years schedule!
Date: Nov 03, 04, 10, 11, 17, 18, 23, 24, 25, Dec 01, 02, 08, 09 2018
Location: Hammond, LA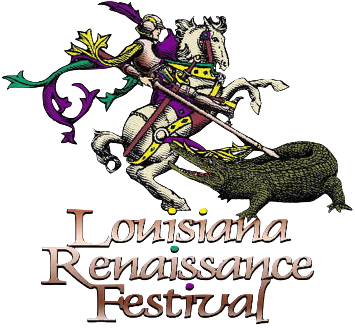 Most festivals take place over a weekend, or a week at most. Not the Lousiana Renaissance Festival though. Every weekend for the entire month of November and into December, locals and visitors alike can step back in time to experience life as it once was in an English village – with a little Cajun flair.
Located between Baton Rouge and New Orleans, festival goers can always find a variety of entertainment. Knights will compete in (real) jousting. Sword fights will settle scores. There will also be music, comedy, juggling, and other period-specific entertainment. With over forty shows every day
The festival is also very educational. Meet Queen Elizabeth and other historical figures, and learn about how they lived their lives. Pick up a new skill, such as candle making, blacksmithing, weaving, glass blowing, coopersmithing, baking and more from the many demonstrations that will take place throughout the day.
Every weekend will carry a different theme: pirates, heroes, Celtic, and more. The last weekend will feature a large fireworks display.
And since it's so close to the holidays, be sure to browse through all of the hand crated works of art for sale. Purchase pieces of beautiful Renaissance flair for family and friends, or bring home a piece for yourself to remember this truly remarkable event.