New Orleans Street Adventures - Rue Chartres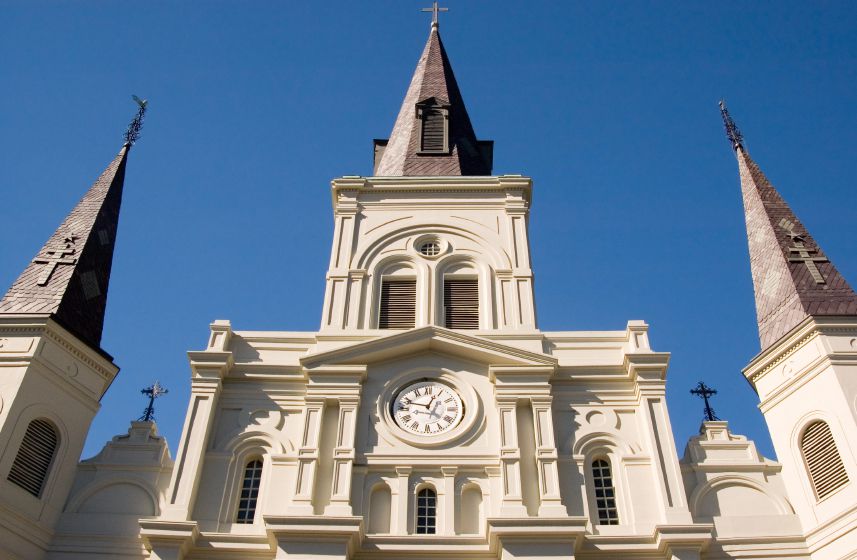 One of our favorite streets in New Orleans in Rue Chartres. If you start on Canal Street and head down to St. Louis Cathedral, you'll discover much that captures your interest in between, including fine hotels, old bookstores with amazing finds, fun antique shops with treasures from floor to ceiling, and fabulous restaurants.
A must-experience is the Napoleon House at 500 Chartres. You'll find the fascinating history of the building on the menu. If these old walls could talk! The Napoleon House was one of Tennessee Williams favorite haunts. It will be one of yours, too.
Chartres is one of those streets you want to take your time with. Don't be in a hurry here. Give yourself permission to mosey in the shops. You might stumble across a silver cigarette case once owned by Bette Davis and monogrammed with her initials. You'll find fun, affordable art by locals like Dr. Bob of "Be nice or leave" fame. And the Pharmacy Museum at 514 Charters isn't your typical drug store. Come see jars of leaches and voodoo potions, a license for dispensing opium, and learn about questionable medical practices.
Speaking of museums, when you hit Jackson Square, do yourself a favor and explore the exhibits in the Cabildo and The Presbytere, the two Louisiana State Museums that flank St. Louis Cathedral. The Cabildo, where the Louisiana Purchase was signed, is an awesome experience. Five American presidents have visited here. And the Mardi Gras exhibit at the Presbytere embodies the carnival spirit all year round.
Do not miss the St. Louis Cathedral. It's more than okay to take a peek inside. It is one of our most notable landmarks and the oldest cathedral in the United States that has been in continuous use. Check out its amazing history and take sanctuary from the hustle and bustle outside. Collect your thoughts before you continue on down the street to The Old Ursuline Convent, the oldest building in the Mississippi Valley. Here you'll admire an original hand-crafted cypress staircase, religious artworks and a beautiful walled courtyard. Take a moment to reflect here and plan your next New Orleans adventure.
Our self-guided itineraries are options for visitors who want to go it alone. If you'd prefer to tour the city with a guide or a historian, click here. These are all tours we have experienced ourselves and highly recommend.