Oak Street Po-Boy Festival
Looking for Mardi Gras Parades? Click HERE for this years schedule!
Date: Nov 05, 2023
Location: Oak Street, New Orleans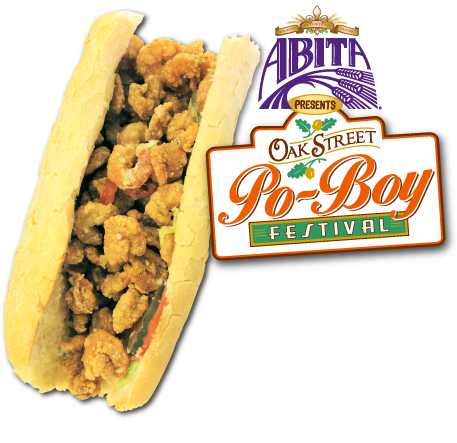 Yes, we're celebrating a sandwich. This isn't just any sandwich though, it's the po-boy, and in a town where food rules, the po-boy is king.
The Oak Street Po-Boy Festival is the perfect place for locals and visitors to pay homage to this delicious piece of New Orleans culture. Po-boys of every shape and sized will be created, sold and eaten by hungry festival-goers.
Walk or ride your bike down Oak Street where dozens of food vendors from around the city set up along the sides and serve up their latest po-boy creations. Opt for a classic po-boy favorite, like shrimp, catfish, roast beef, and oyster, or if you're feeling adventurous, try one of the more creative flavors, like shanghai shrimp, okra, Caribbean catfish, smothered rabbit and more.
Since it is New Orleans, there will be live music throughout the day. Musicians will be performing on two stages. This year, the stages will be set up on nearby side streets to avoid the congestion the music has caused in years past. All you have to do is pick your po-boy and stroll on over.
While you're strolling to the stages, be sure to stop by one of the many shops along Oak Street. The doors will be open, and many will be offering specials to festival goers. Browse through jewelry, art, clothing boutiques, vintage books and more that many of the shops offer.
Last year, the festival attracted over 50,000 people and took over seven blocks of Oak Street between South Carrollton Avenue and the Mississippi River. It's easily accessible from downtown New Orleans and the French Quarter. If you don't have a car, then hope on the street car.