Oktoberfest
Looking for Mardi Gras Parades? Click HERE for this years schedule!
Date: Oct 13, 14, 20, 21, 27, 28 2023
Location: Deutsches Haus (1700 Moss St.)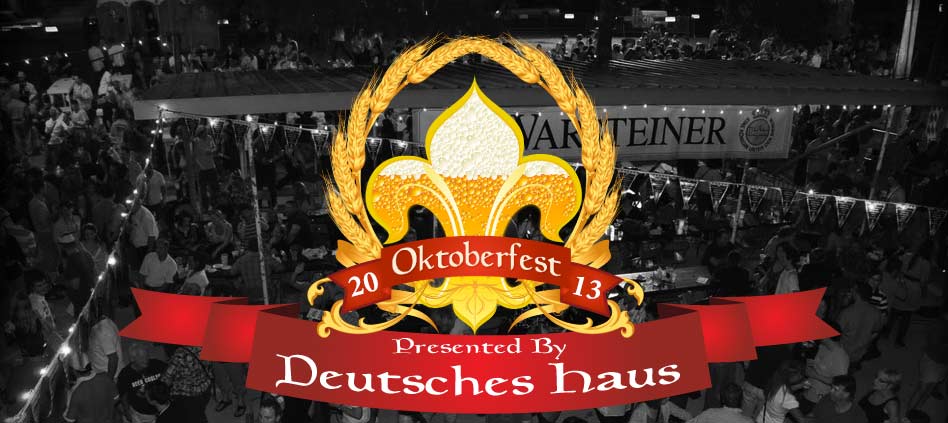 Dates for 2023 Oktoberfest at the Deutsches Haus: Oct 13, 14, 20, 21, 27, 28
Fridays: 4 pm - 11 pm/ Saturdays: 1 pm - 11 pm
Oktoberfest in New Orleans means several weekends in October packed full of German food, music and of course lots of beer.
Beer fans need to add Oktoberfest to their calendars. Highlights of the Oktoberfest beer lineup include a number of German Biers ranging from well-known brands like Becks and Spaten to rarer offerings like Köstritzer's Köstritzer gibt Momenten Seele. It's a centuries old black beer, known for its unique taste and slightly sparkling character.
You won't go hungry. The menu this year includes traditional festival foods, Oktoberfest foods and German home cooking. Fast foods include French fries, chicken nuggets and other items. However, I'd suggest skipping those and moving right onto the grilled bratwursts on hard rolls with sauerkraut and fresh baked soft pretzels. If you want to sit down, the menu varies week to week, but will fall along the lines of beef goulash with Spätzle noodles, roasted pork loin with mushroom sauce or German meatloaf with bacon.
Make sure you bring your dancing shoes. Music this year varies from Oktoberfest favorites in the form of Ompah Music, special dance performances and, of course, the popular Chicken Dance. Oompah Music, Special Dance Performances, Dancing Chic. Special guests include the Crescent City Navy Brass Band, a group of professional musicians on loan from the Navy. Side note, keep an eye out for the German Chicken Dance. That's all that I'll say, you'll have to see it for yourself.Everyone is German during Oktoberfest at Deutsches Haus, 1700 Moss St. (along Bayou St. John across from City Park). Oktoberfest Hours are Fridays from 4pm to 11pm and Saturdays from 1pm to 11pm.
The annual Oktoberfest celebration is sponsored by Deutsches Haus, a non-profit organization that celebrates and preserves German heritage and culture.