Voodoo Music + Arts Experience
Looking for Mardi Gras Parades? Click HERE for this years schedule!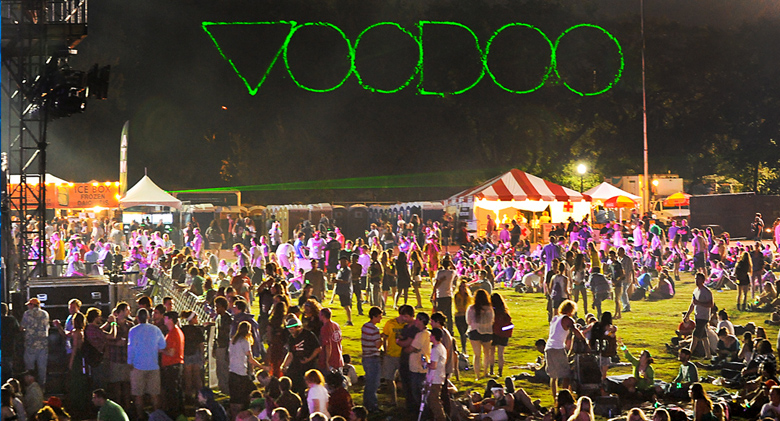 2021 Voodoo Music Fest has been cancelled.
Stay tuned for the details of the 2022 Event!
Voodoo Music + Art Experience takes over City Park. This festival is one of the largest New Orleans music festivals, second only to Jazz and Heritage Festival. If you go, expect to be joined by one million or so of fellow music lovers.
The annual festival is always on the weekend closest to Halloween.
The music line up includes a number internationally known artists, as well as up and coming artists that if you haven't heard og yet, you'll be hearing their sounds coming from a nearby radio soon. The music spans a number of genres from pop and rock to hip hop and jazz, with a healthy mix of everything in between.
The art part of the experience isn't just another arts and crafts fair. In additional to the locally made crafts for sale, local, national and international artists have created interactive art that will be setup throughout City Park. These unique pieces are created using the landscape of the park with a mix of Voodoo culture.
Along with the music and art, there will be plenty of food. This year's menu options includes a large amount of food that can only be found in New Orleans and Louisiana.
When the shows are done for the day, you don't have to go home. Bring your own tent and camp in the middle of City Park. Or pay a little extra enjoy luxury camping in pre-setup safari tents that include beds, linens, furniture and even electricity.
·