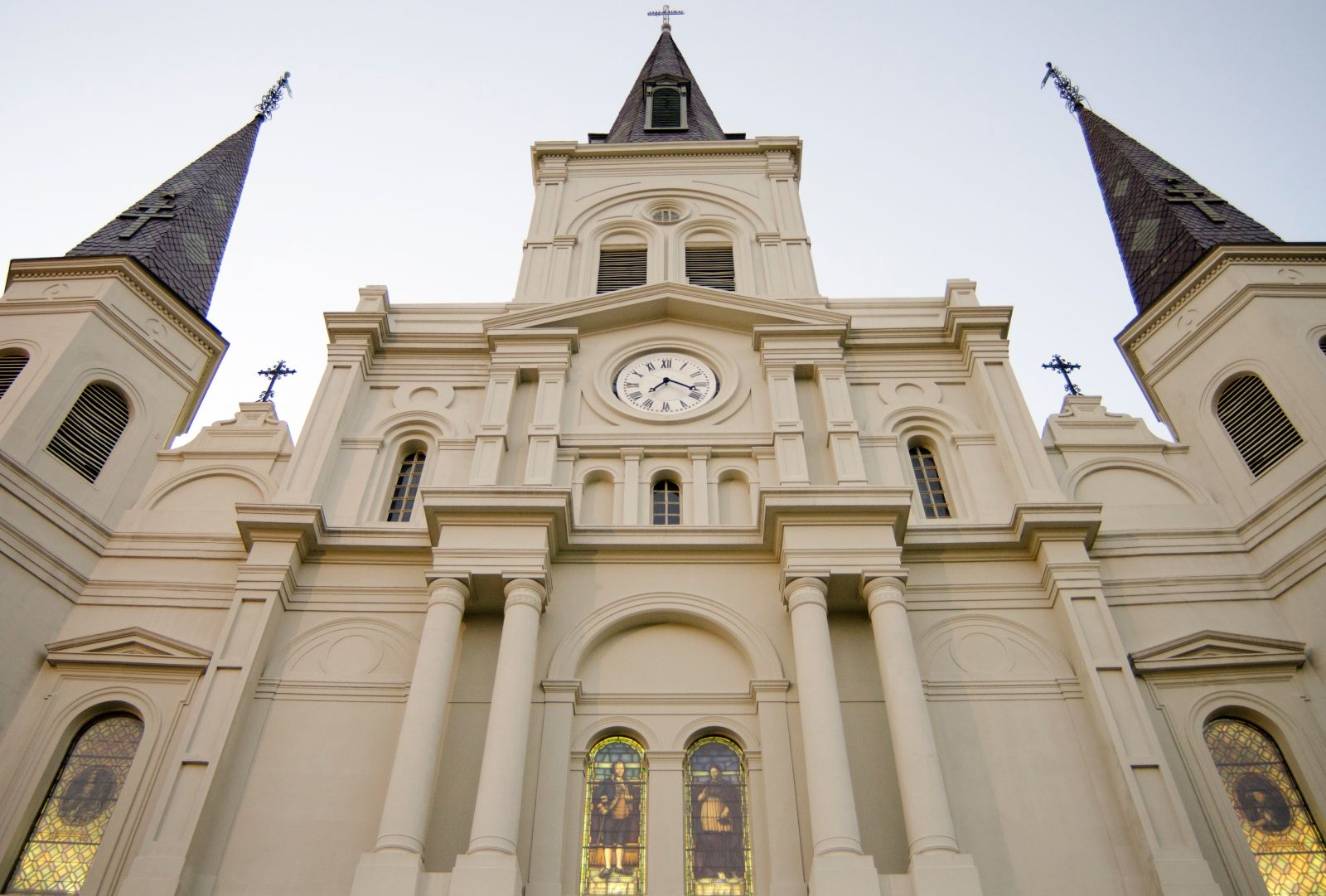 Easter is a special time in New Orleans. The holiday is celebrated in the Crescent City with traditional church mass, egg hunts for the little ones, and fine-dining brunches. However, here in New Orleans we also celebrate with parades. Not just one parade either, but three.
Easter Sunday Mass
St. Louis Cathedral celebrates the Mass of the Risen Christ with services at 9 a.m., 11 a.m. and 12:30 p.m. If you can't make it for mass, the beautiful and historic church opens up to the public afterward.
Easter Brunch
Easter is celebrated in restaurants across the city with special brunch menus. Menus vary from Creole themed to more traditional Easter dining experiences. Check out NewOrleansRestaurants.com for a list of Easter brunch dining options.
Easter Egg Hunt
Each year the Carousel Gardens at City Park opens for the annual egg hunt. It's fun that kids eight and under will love and won't forget about for a long time. The park staff hides more than 15,000 Easter eggs, including golden eggs with special prizes hidden inside. The fun starts at 10 a.m. with the little ones scavenging the garden for their share of Easter eggs. Bring the toddlers, because there will be a special area set up just for them. This event generally takes place on the Saturday prior to Easter but check with City Park to confirm!
Easter Sunday Parades
Historic French Quarter Parade
The story goes that the daughter of Count Arnaud started the Historic French Quarter Parade close to 100 years ago. Today the parade starts at 10:30 a.m. at Arnaud's Restaurant (613 Bienville Street). It includes a stop for the 11 a.m. mass at the St. Louis Cathedral. The parade features stylish ladies in lovely hats handing out goodies via both carriages and convertibles.
The parade travels up Bienville Street, along Dauphine Street,via Iberville Street, and down Bourbon Street. They turn right onto Toulouse Street, then another right on to Royal Street, followed by a left on Conti Street and another left on Chartres towards St. Louis Cathedral. After mass, they travel back to Arnaud's, snaking back through the French Quarter.
Chris Owens Easter Parade
At 1 p.m., the Chris Owens Easter Parade rolls through the French Quarter. Chris Owens, a French Quarter entertainer, rides as grand duchess every year. Her procession includes carriages, limos, wagons, trolleys and vintage cars. Entertainment is provided by brass bands and walking groups.
The parade begins at the corner of Canal and Bourbon Streets, and travels along Bourbon Street towards St. Phillip Street. They take Phillip Street and take a right on Decatur Street. The parade then travels down Decatur to where it comes to an end at Canal Street in the Astor Crowne Hotel.
Gay Easter Parade
The 15th annual Gay Easter Parade is at 4:30 p.m., starting at the intersection of North Rampart and St. Ann Streets.
The parade travels down St. Ann to Bourbon Street, where it takes a right. It takes a left on to Esplanade Avenue, then a right onto Royal. There will be another right on St. Louis, before the final turn onto Rampart.