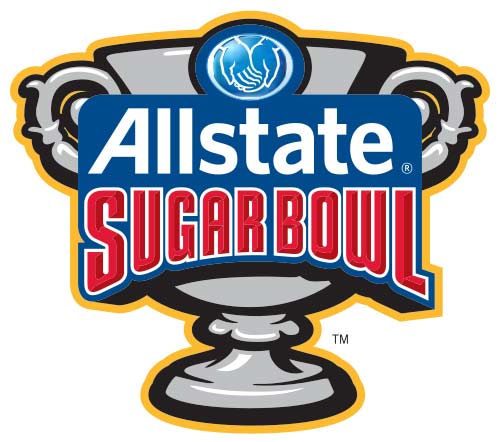 The 80th Annual Allstate Sugar Bowl put together two iconic collegiate football programs – Alabama against Oklahoma for a showdown in the Mercedes Benz Superdome.
At this point, Alabama hoped to be looking forward to a BCS Title Game in the Rose Bowl and their third National Championship in a row. Unfortunately, it didn't work out as planned for them, but New Orleans is looking forward to hosting the Crimson Tide, Sooners and their fans.
For Alabama, they'll tie the most Sugar Bowl appearances with SEC rivals LSU at 14. Their last appearance was in 2009. It's Oklahoma's first appearance since 2004. Oklahoma, the Big 12 representative, is ranked #11 nationally and plan on showing the #3 ranked Alabama they're here to play. Like just about every Sugar Bowl, it should be an exciting game.
Last year, the #3 Florida Gators were upset and shocked by the #21 Louisville Cardinals in an energy filled game.
Game time is 7:30 p.m. on Jan. 2, 2014. Tickets are still available. If you can't get to the game, you can see the game on ESPN.
Sugar Bowl History
The Sugar Bowl has been played every year since 1935, making it one of the second oldest bowl games (along with the Orange Bowl and Sun Bowl) behind the Rose Bowl. It's a member of the Bowl Championship Series (BCS) and has a longstanding tradition of featuring an SEC team. In 2015, that relationship will become even more set in stone. Starting in 2015, the game will feature the SEC and Big 12 conference champions, unless those teams are playing in the national championship game or if the Sugar Bowl is hosting a playoff semi-final game. Yup, here's comes the playoffs, but that's a whole other story.
Sugar Bowl Festivities
The big game isn't the only thing going on that week.
The Allstate Fan Fest runs from December 31 to Jan. 1. As always it will feature fun, family friendly activities with free admission. There will be live music, football themed activities and school pep rallies to get you in the mood for some football.
On December 31, American rock favorites, O.A.R. take to the stage at 6:15 p.m.
On January 1 at 6:15 p.m., the alt rock band Imagine Dragons will perform for fans. For fans that can't make it in person, they can watch the concert livestreamed at AllStateFanFest.com. They can also go to AllStateFanFest.com before midnight on December 27 to enter a chance to win a spot in an intimate video chat with the band before they head up on to the stage.
This year, Fan Fest is located near Jackson Square in the Jax Brewery parking lot off Decatur Street (418 North Peters Street).
Right before the game, starting at 4 p.m. and running until kickoff, is the Allstate Sugar Bowl Fan Jam. It's world class tailgating, New Orleans style with food, games, musical entertainment, and appearances by both schools' bands and cheerleaders.
Both events are free for fans of all ages.