Cajun Zydeco Festival
Looking for Mardi Gras Parades? Click HERE for this years schedule!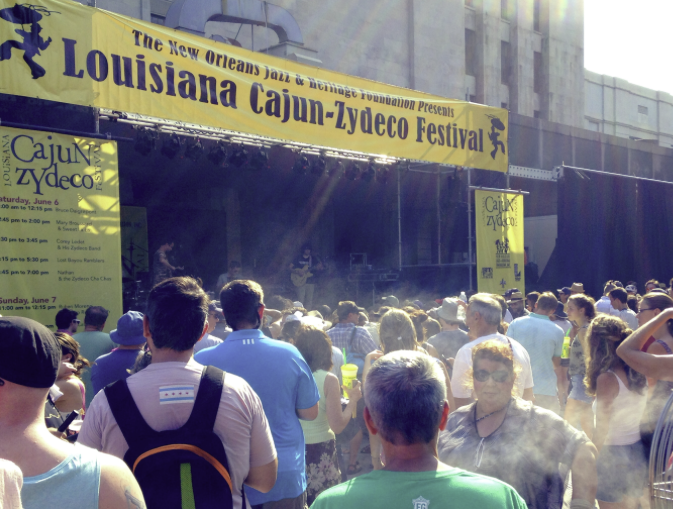 The Annual Louisiana Cajun-Zydeco Festival will be here before you know it, so if deep-rooted music and mouthwatering food (especially seafood!) mean anything to you, get ready to don't miss it. The festival this year takes place at Armstrong Park on Rampart Street.
Admission is free for everybody, with activities scheduled to run from 11:30 a.m. to 6:30 p.m. both days. The whole package is produced by the New Orleans Jazz & Heritage Foundation.
Jazz, in the Cajun and Zydeco Traditions
Nobody does Cajun like New Orleans, because that's what we are. And nothing says southern Louisiana like traditional zydeco music. For two days, you can get a mish-mash of these unmistakable musical styles at this event described by WWOZ radio personality Charles Laborde as "the greatest collection of Cajun and zydeco artists for any festival in the city and perhaps the state."
Time to Eat!
Any time is the right time to indulge in delectable Louisiana seafood, and seafood season is an even better time. Plenty of vendors will be on hand serving up killer shrimp, oysters, crab, catfish, alligator and boudin. Sample the best Cajun cooking you'll find anywhere, and it's all in one place.
Bring the Kids
A festival like this is something everyone in the family can enjoy. Organizers will set up a kids tent, where the young ones will be supervised, safe and engaged in fun activities while parents get in some much-needed dancing. The kids tent is open both days from noon to 5 p.m.