Crescent City Blues & BBQ Festival
Looking for Mardi Gras Parades? Click HERE for this years schedule!
Every year, Blues music fanatics and BBQ lovers come together in New Orleans for the Crescent City Blues and BBQ Festival. It's an annual event that brings together two great American traditions to one spot in New Orleans.
Music
To be announced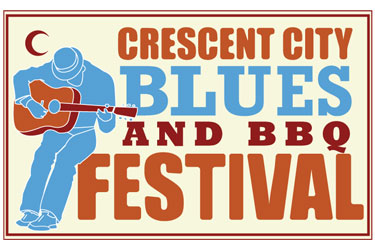 Food
For the BBQ lovers, there will be a menu that includes more traditional BBQ options than previous years, plus barbecue innovations. I'm not sure exactly what that is, but my stomach just growled. If you want something other than BBQ, they will be serving up other dishes that include local favorites, vegetarian options and desserts. Mmmm dessert.
Shopping
For those who like to shop, there will be plenty for you to do! There's an art market and a music tent for cds, t-shirts and autographs from the performers.
How to get there
The park is located along the St. Charles Avenue streetcar line. It's a short cab ride from most hotels. There is also street parking and nearby parking garages. If you want to park on the street, then get there early because it is limited. Be careful where you park! The police will be ticketing and towing. I suggest taking a bike - it'll be safe there. Free valet bicycle parking will be provided by Bike Easy.