December is a wonderful time of year to be in New Orleans. The beautiful decorations, the fun events, the mild weather and a lot of Christmas spirit brings the city together even more-so than usual.
For those of you lucky enough to be in town this month, here are five great things to do before you leave:
Celebrate in the Oaks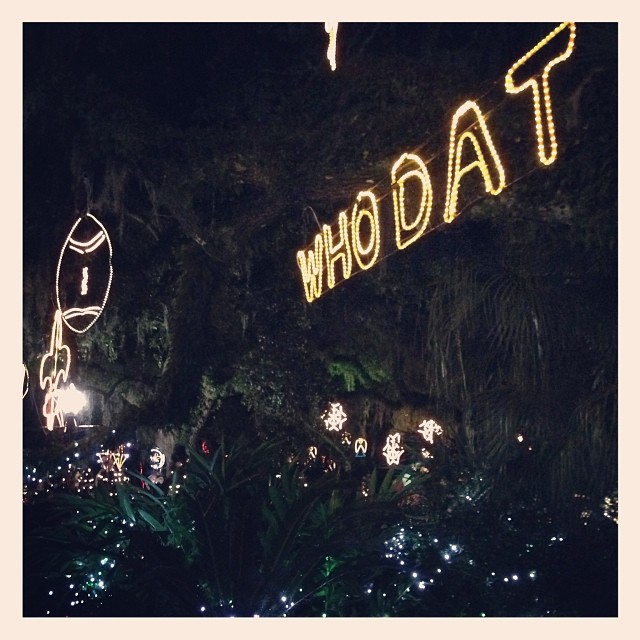 One of our favorite December events is Celebration in the Oaks. The good New Orleanians over at City Park have strung over 500,000 LED lights through 13 acres of the park, including the Botanical Garden, Storyland and Carousel Gardens. The result is an absolutely beautiful Christmas display unlike anything else you're going to see in the city. There's even synchronized music/light shows, carnival rides, hot chocolate stands and hot buttered rum for the adults.
We went to Celebration in the Oaks Friday, which was opening night, but the event will run through Jan. 4, 2014. Tickets are $8 ($9 if you buy online, which we recommend so that you can skip the line), and free for kids under the age of three.
Eat a Reveillon dinner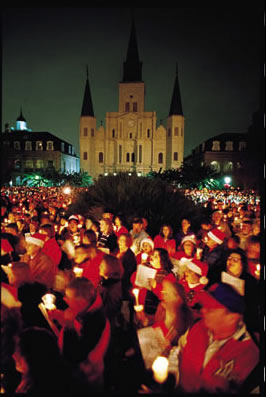 Reveillon (French for "awakening") dinners are a holiday tradition in New Orleans. These meals are ingrained in New Orleans's history, when Creole residents had these meals after Midnight Mass on Christmas Eve and again on New Year's Eve. Many restaurants will have special Reveillon menus that they will serve nightly through the season, which often feature eggnog, pastries, crystallized fruits, meringues and sugar sculptures.
Go caroling in Jackson Square
For the past 65 years, both residents and visitors of New Orleans have gathered in Jackson Square to sing Christmas carols by candle light. On Dec. 22, hundreds of people will carry on that tradition as song sheets and candles are passed around in front of St. Louis Cathedral for another night of caroling. The soft glow the candles give truly make for a beautiful scene.
There will also be a live concert in the cathedral, and the winners of Patio Planters contest for the best Christmas decorations will be announced. The gates to Jackson Square open at 6:30 p.m. and the caroling will begin promptly at 7 p.m.
Watch the bonfires on the Levee
Every Christmas Eve, bonfires are lit along the Mississippi River all the way from Baton Rouge to New Orleans to help guide Papa Noel to the Crescent City.
Take in all of the beautiful decorations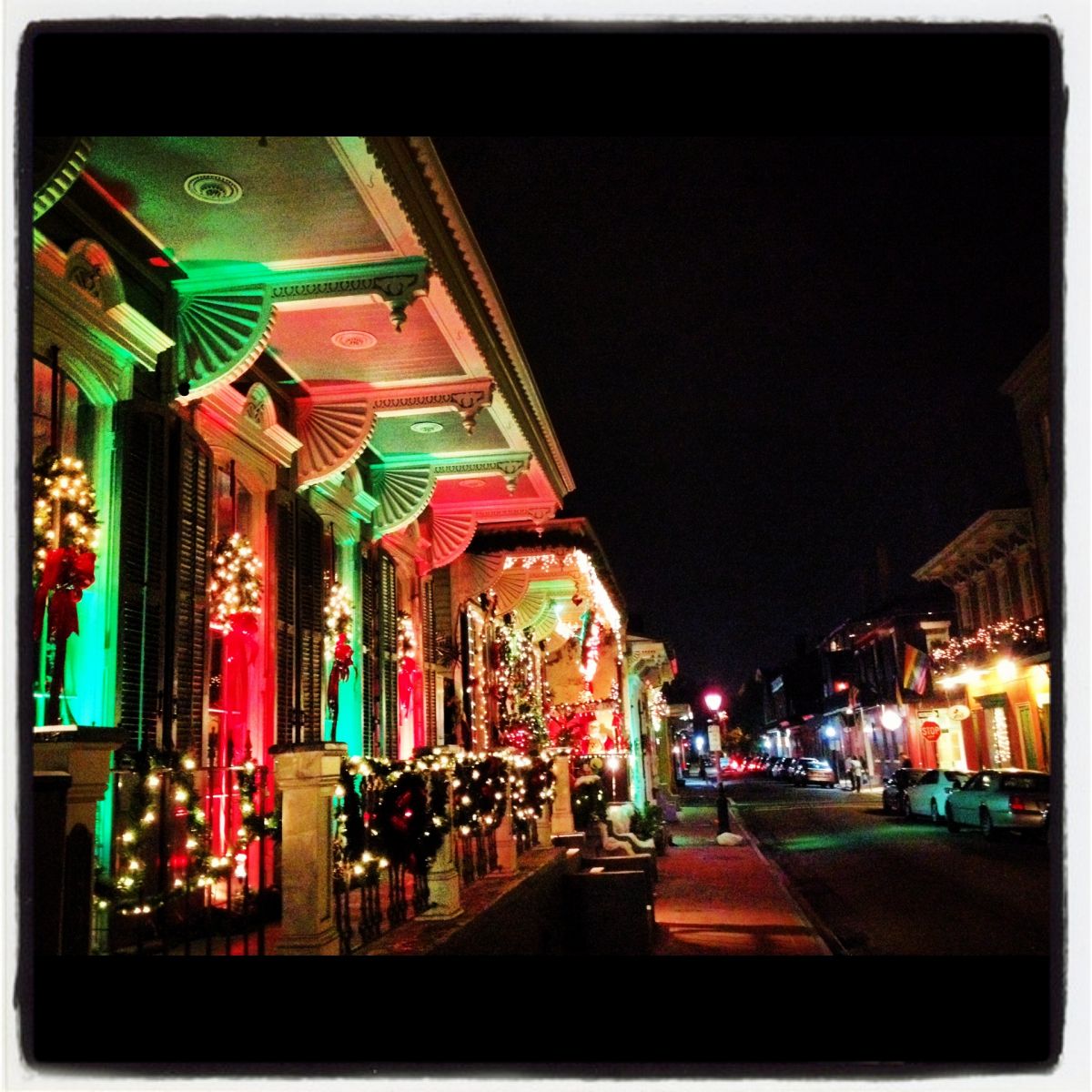 Take the streetcar down St. Charles, walk around the French Quarter or take a drive through Uptown to see all of the beautiful houses decorated for the holidays. The New Orleans scenery is beautiful enough on its own, so the added Christmas lights and garland just make them that much better. You won't be disappointed.
To see what's happening in New Orleans in 2014, check our events calendar.