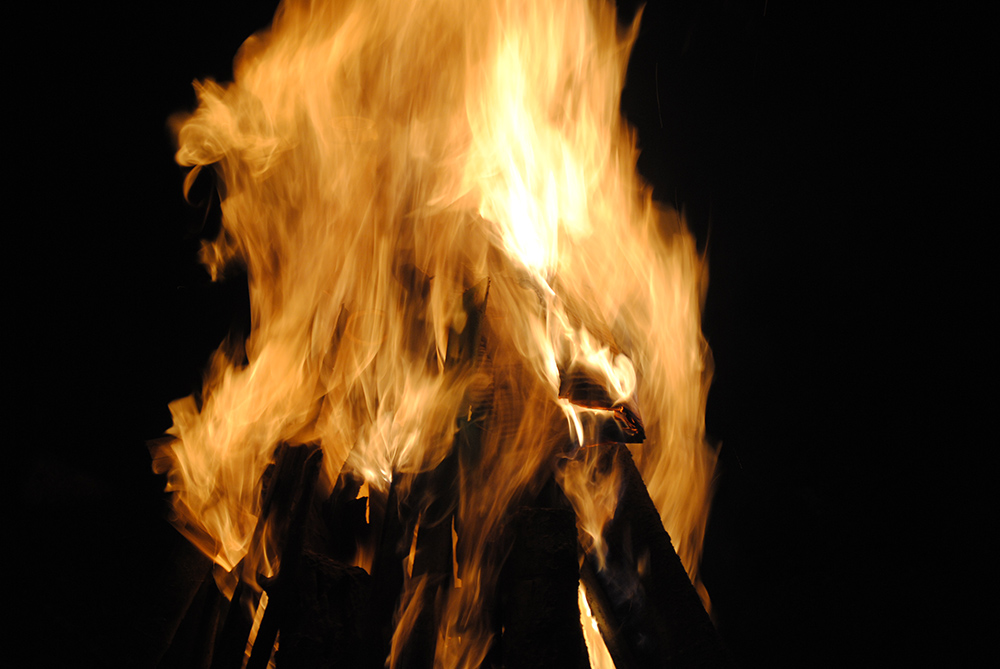 Rudolph the Red Nosed Reindeer and Santa Claus get a little help with navigation along the Mississippi River. On Christmas Eve, along many sections of the levees there will be bonfires lighting the way for Papa Noel, as we like to call him down here.
The bonfires are a tradition dating back to the 1720's when the original European settlers in the region brought it with them as the settled into Louisiana, It's one of the oldest Christmas traditions in the United States. It's a tradition that continues strong today with more than a one hundred bonfires lining the river for miles in quaint Louisiana towns like Reserve, Garyville, Gramercy, Lutcher and Paulina.
Beyond helping guide Ol' Saint Nick and his trusty krewe of reindeer, there are a number of stories about the origins of the bonfires. One traditional story is that before the levees were built, the bonfires were lit to help guide family and friends visiting on Christmas Eve. A more practical origin is that the bonfires were a way to encourage the children to help keep the inlets and swamps clear of washed up debris and driftwood so boats could travel through them safely.
The bonfires are built by families, they start every year in November during the Thanksgiving break. Depending on local regulation, some fires are built taller than thirty feet. They are built to burn evenly and without falling over. Bonfire building has been described as an art by some and once you get to see these spectacular light shows you'll understand why.
Tepees are the traditional shapes of the fires, but just as common now are the square pyres (or forts). It doesn't stop there; fires have been constructed to look like the Louisiana Superdome, ships and even log cabins and other structures multiple floors.
Tens of thousands of people join in on the celebration making it a bit carnival-like, but it hasn't lost its family friendly tradition. Families set up their lawn chairs around the fires, enjoy gumbo and watching homemade displays of fireworks. Along the river, vessels from paddleboats to sternwheelers cruise along the Mississippi observing the light show.
The bonfires have become a big deal, attracting television reporters from Baton Rouge to New Orleans and even reporters from as far away as Georgia.
The bonfires are a Christmas Eve tradition unless there's inclement weather, then they become a New Year's Eve tradition that year.