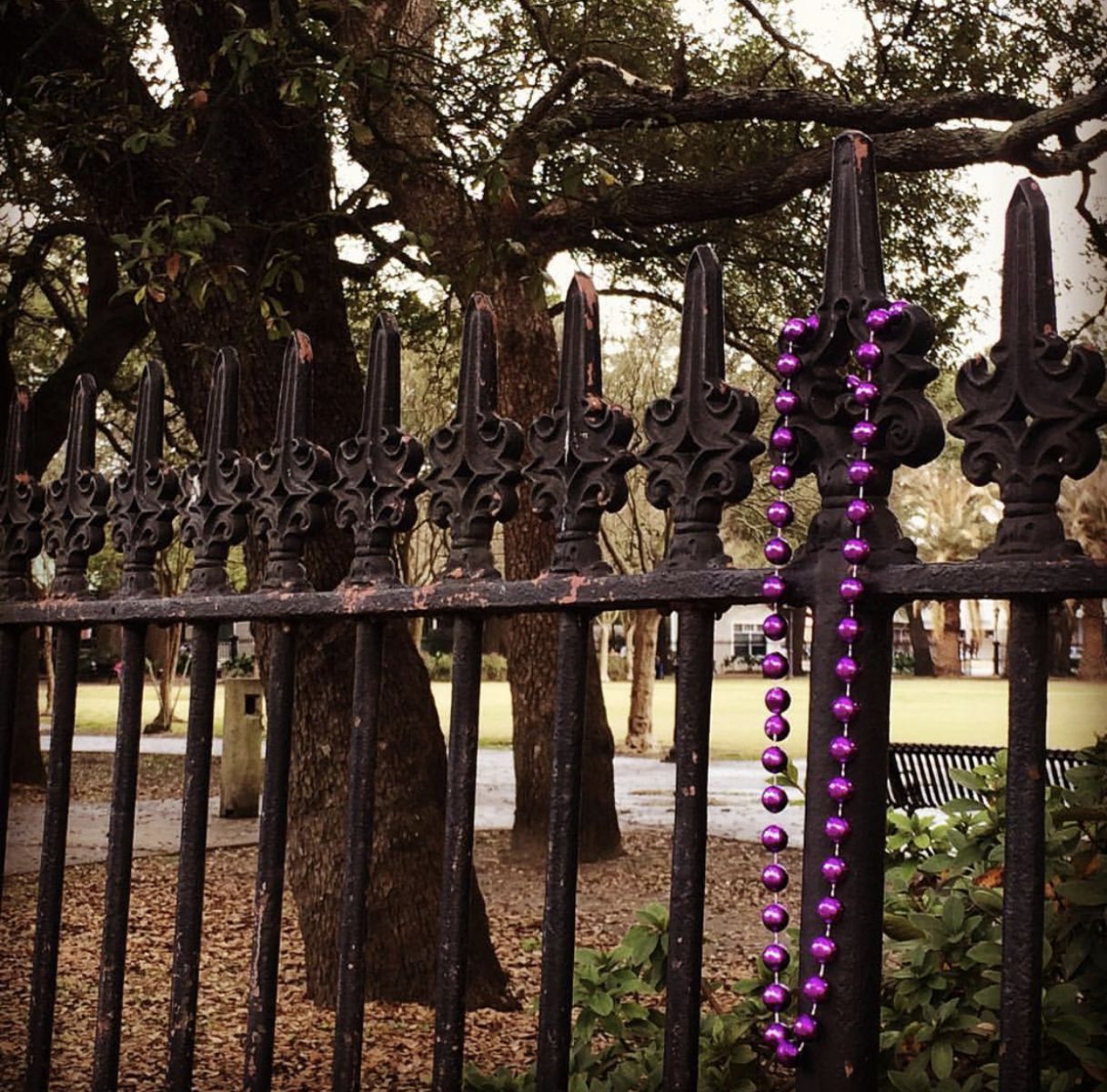 In New Orleans, we gather together on front porches, on balconies and in the street. We share umbrellas during summer downpours. We scooch over to make room for somebody else at church. We eat from communal gumbo pots and split po-boys. We hug at PJ's and we kiss in the aisle at Dorignac's
So how do you social distance in a city famous for socializing? (Heck, we even have things called social aid and pleasure clubs.) The answer is not as complicated as you might think: you make like it's Mardi Gras and you put on a mask. You wash your hands often and not just after eating crawfish. And just like Mardi Gras ladders have to be six feet away from the curb, you stay six feet away from people you don't share a roof with. Not because it's easy but because, here in the Big Easy, we do what's right.
New Orleans is a place you come to let your guard down but, during a pandemic, barricades need to come up like it's parade day. Covid-19 doesn't care if you've always dreamt of a huge wedding in an intimate French Quarter courtyard or if you want to share a dozen raw oysters with your mama and dem. Covid doesn't even care if it's 90 degrees outside with 90% humidity and your mask is suffocating you on the streetcar. But it's not about what Covid-19 cares about. It's what we care about. Protecting one another.
New Orleans has survived hard times before. Before the 1918 Spanish Flu pandemic, more than 41,000 people died from several yellow fever outbreaks between 1817 and 1905. We've also made it through the Battle of New Orleans, the Civil War, two world wars, more than our fair share of hurricanes, and we will survive this, too. How?
Together.
Together. Together. Together.

Everyone is saying it because everyone knows it's true.
When this is all over, Bourbon Street will be overflowing with fun again. There will be standing room only in the clubs on Frenchmen Street. And the Superdome will be stuffed like a freshly caught flounder at paw paw's camp.
Until we can hold tight to each other, just hold tight. We'll get there.
Together.