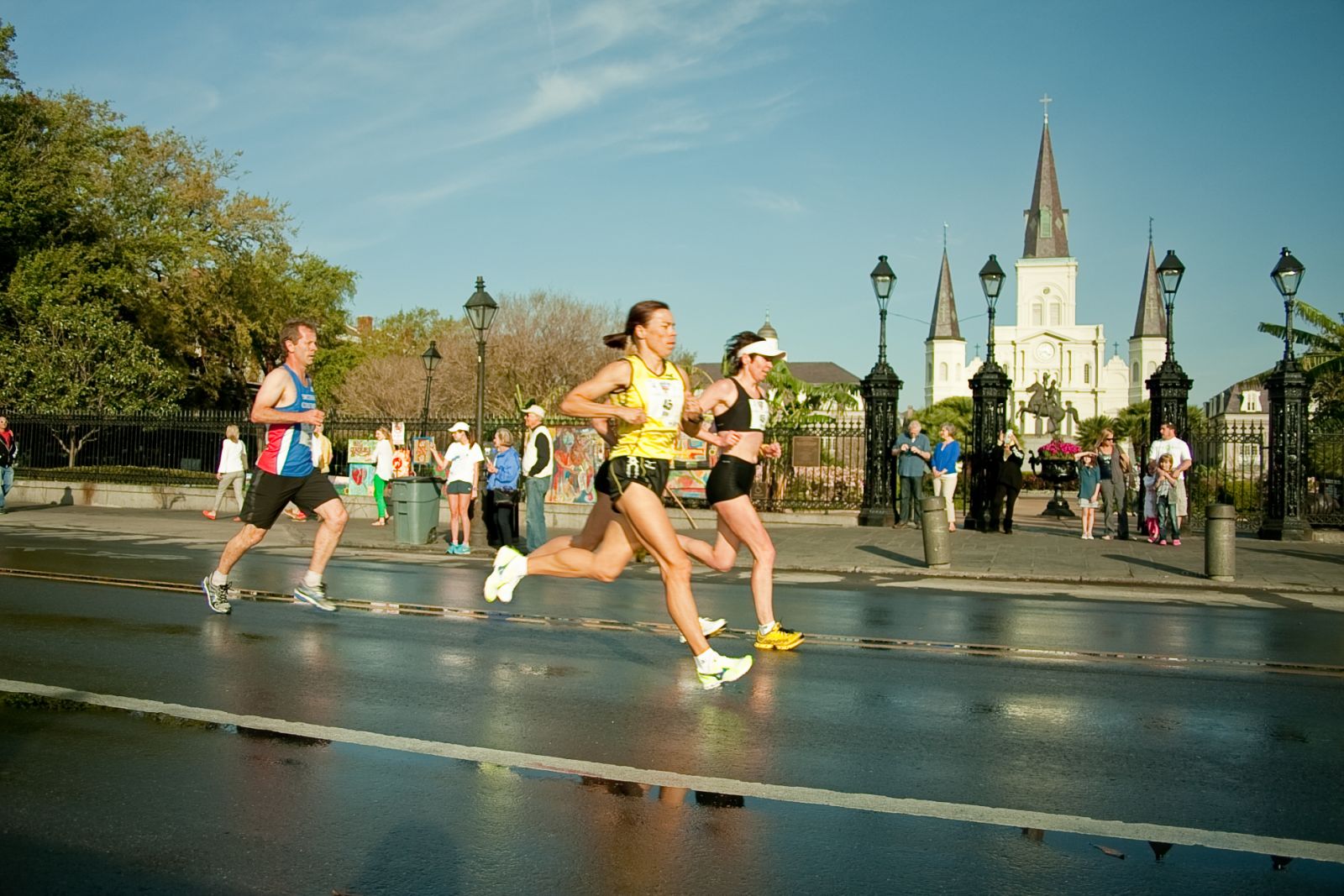 The Crescent City Classic is coming up soon, and there are a couple of things you need to know. If you've run this 10k in the past, you may be surprised when you learn of all the new changes.
Here are the main things to be aware of as you prep for race day:
Security has been heightened, so adjust travel time accordingly.
There will be bag checks. Multiple bag checks. Anyone who has a bag, stroller, wagon, etc. should know that their items are subject to search.
"It's going to do a couple of things," said Eric Stuart, the Crescent City Classic Race Director. "Getting into [the starting area] will be more time consuming. Don't wait until the last minute if you're taking a shuttle bus, or walking, or going in a car, to get to the starting area. Give yourself extra time this year."
Every group will start in a fenced-in corral.
Last year, only the elite running groups started in six feet tall fenced-in corrals, but this year every wave will be assigned one. Periodically, New Orleans Police Department officers and volunteers will move the corrals toward the starting line as each group gets closer to their starting time.
The top 500 fastest men AND women will receive a commemorative print.
Every year, the first 500 runners to cross the finish line under 44 minutes receive a highly coveted commemorative race poster. Typically, that elite 500 can usually be broken down to include around 400 men and 100 women. Since more and more women have been signing up for this 10k though, the race coordinators have decided to divide up the prints equally. The first 500 men and the first 500 women who cross the finish line will receive a print.
There will be more runners this year than last year.
According to Runners World Magazine, the Crescent City Classic handed out 23,000 bibs last year. This year, the race staff is expecting that number to jump to at least 26,000 – another reason to allow extra time getting to starting line.
You'll see people running for charity.
2014 is the first year that charities are sponsoring runners in the Crescent City Classic! Ten charities are giving out 100 bibs each to runners who pledge to raise at least $200 for the organization. Each runner gets their entry fee waived, and the charity gets to keep 100 percent of the money the runners raise. Charity bibs are still available for runners, and a list of participating charities can be found here. It's not too late to sign up!
More Fun Zone and Food Trucks
After the race, all runners are welcome to free food, drinks and music at the post-race festival. For only $5 per person, friends and family can join too! The Fun Zone has been expanded for kids this year, and it should be a great time.
For those looking for some great grub besides what's provided, there will be a host of food trucks at the post-race festival, too – another new addition.