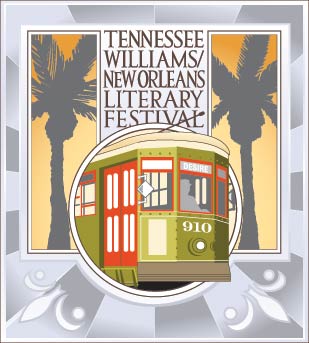 Alright fellow book lovers and authors, it's our turn. The Tennessee Williams/New Orleans Literary Festival is this week, March 20 to 24.
It combines traditional New Orleans festival standards like music, food and drinks; with lectures for authors, literary discussion panels, book readings and for good measure, a little bit of live theater.
Lectures include Writing Your Own Success Story, with a local author talking about the art of self-publishing and panels include The Art of the Debut, which features newbie authors talking about their first books and how prospective authors can see the same success.
For those looking for some entertainment at the theater, Mold, by John Biguenet tells the story of a young husband that is forced to choose between his wife and New Orleans.
Friday, Saturday and Sunday; you can enjoy a Tennessee Williams Literary Walking Tour through the French Quarter and learn about how New Orleans played a role in shaping the author and his writing.
Even if you're not a fellow literary nerd, you don't want to miss the Stanley and Stella Shouting Contest. Yes, you read the right. Contestants will be re-enacting the famous scene from Tennessee William's Street Car Named Desire. It's free and open to the public, Sunday night.
That's just a few of the highlights. Learn more about the event at their website: http://www.tennesseewilliams.net