The New Orleans Comic Con returns to the Ernest N. Morial Convention Center with a stellar list of stars.
Geek enthusiasts, the end of January marks one of my favorite times of the year: The New Orleans Comic Con. Back for its second year, the convention will feature stars from science fiction and fantasy movies and television series, WWE superstars, and comic book artists and writers.
How big are these stars? Check this out. William Shatner, the icon of Star Trek, will be there. Lou Ferrigno, the Incredible Hulk himself will be there. Stan Lee, the creator of Spider-Man, the X-Men, Iron Man, Thor (the comic book / movie version), the Fantastic Four, Daredevil and many more, will be there.
Not enough? How about these stars?
James Marsters (from "Buffy the Vampire Slayer" and "Angel")
Peter Mayhew (Chewbacca from the Star Wars films)
Mary McDonnell (from "Battlestar Galactica")
Adam Baldwin (from "Full Metal Jacket" and "Serenity")
Boondock Saints stars Norman Reedus and Sean Patrick Flanery
Chandler Riggs an Madison Lintz (from AMC's hit series "The Walking Dead")
Carlos Pacheco (Artist for "X-Men" and "Green Lantern")
George Perez (Legendary Artist for "Superman" and "JSA")
WWE Superstars Zack Ryder and Diva Kelly Kelly
Great Deals and Exclusive Content
Comic conventions provide two unique opportunities for shopping. First, people can find great deals on books, movies and memorabilia. Several of the comic book booths have a bargain bin where people can find discounted items. I know I've discovered several great books through the bargain bin.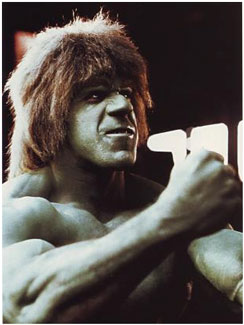 Second, collectors have the opportunity to pick up those hard to find items from statues to rare issues to all sorts of other memorabilia. Even if people aren't looking for a specific book, they can commission artists to create an original sketch of their favorite characters. Artists charge different amounts depending on their schedule and their popularity, but sketches are one of the ways that fans can connect directly with the people who create their favorite books.
Costume Contest
I had the chance to visit Comic Con last year, and one of the absolute coolest parts of the experience was the costumes. Fans compete in a contest for adults and a contest for children to determine who has the most innovative costuming skills. Whole families were decked out in homage to the X-Men, and several went to great lengths to produce realistic representations of their favorite characters.
Costuming is definitely the portion of the weekend that takes the experience from just being a trade show and turning it into a celebration of geek culture. Whether you feel like putting on your Superman cape or just showing up as your alter-ego, you'll have a great time.
Sessions with Creators
During the convention, Comic Con hosts sessions with several of the top stars on subjects as varied as a "meet and greet" for some of the biggest names like William Shatner and Stan Lee to Jedi Lightsaber classes where fans can take a class from Nick Gillard, fight choreographer of three of the Star Wars films. A full listing of programming is available at http://www.wizardworld.com/programming-neworleans.html.
How to Get There
The convention will be held at the Ernest N. Morial Convention Center in New Orleans. Hours are Saturday, January 28 from 10 a.m. to 7 p.m. and Sunday, January 29 from 10 a.m. to 5 p.m.
Tickets are available for pre-purchase online at http://www.wizardworld.com/neworleans.html at discounted rates. Single day passes are $25 online ($30 at the door) and weekend passes are $40 ($45 at the door).
Experience New Orleans Comic Con Contest
We want you to have the chance to go to the Comic Con! Details will be announced later this week, so be sure to check us out at Facebook or check the blog. We have four pairs of weekend passes to give away to some lucky winners. I know you'll have a great time!
See you there!
- by staff writer Michael W. Roberts