Allstate Sugar Bowl
Looking for Mardi Gras Parades? Click HERE for this years schedule!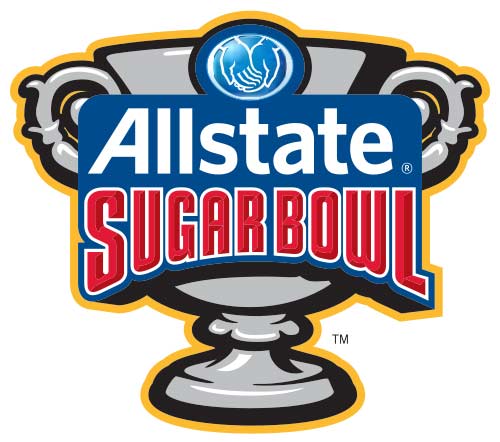 The Annual Allstate Sugar Bowl takes place each year in the Caesars Superdome and has remained one of the most prominent and successful bowl games in the nation.
Since 1935 and throughout its over 80 year history, the organization's goal is to create the best game possible. Sugar Bowl fans have experienced 23 national championship teams as well as seven match-ups between the top two teams in the nation - true national championship games.
Throughout history, the mission of the Sugar Bowl has been to stage amateur athletic events for the purpose of promoting the singular allure of New Orleans while creating a positive climate for the local economy by bringing more than 100,000 visitors annually to the Crescent City.
Sugar Bowl History
The Sugar Bowl has been played every year since 1935, making it one of the second oldest bowl games (along with the Orange Bowl and Sun Bowl) behind the Rose Bowl. It's a member of the Bowl Championship Series (BCS) and has a longstanding tradition of featuring an SEC team. Now that relationship becomes even more set in stone as the game will feature the SEC and Big 12 conference champions, unless those teams are playing in the national championship game or if the Sugar Bowl is hosting a playoff semi-final game.
Sugar Bowl Festivities
The big game isn't the only thing going on that week.
The Allstate Fan Fest features fun, family friendly activities with free admission. There will be live music, football themed activities and school pep rallies to get you in the mood for some football – not to mention The Allstate Sugar Bowl New Year's Eve Parade, The fun begins at the intersection of Elysian Fields Avenue and Decatur Street at 2:30 p.m. and rolls through the French Quarter, passing by AllState Fan Fest (in the parking lot of Jax Brewery) on its way to Canal Street.