Treme Creole Gumbo Festival
Looking for Mardi Gras Parades? Click HERE for this years schedule!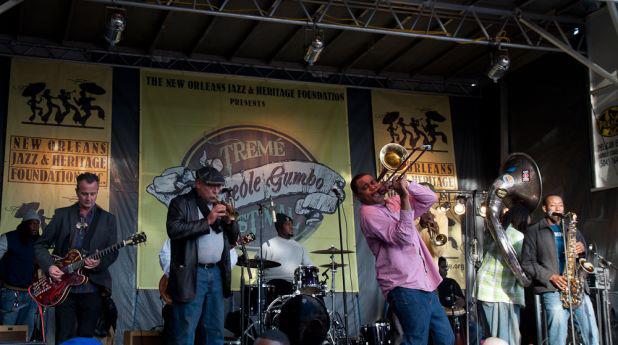 Down in the Treme is me and my baby, we're all going crazy, buck jumpin' and having fun at the Treme Creole Gumbo Festival.
Come for the gumbo, stay for the music -- a weekend filled with fun at Armstrong Park in the heart of Treme.
A vegan gumbo contest with celebrity judges is a definite highlight. Don't worry, if that's not your style, there will be plenty of regular gumbo and lots of other festival favorites.
Price of admission is free. The festival is at the Louis Armstrong Park (901 N. Rampart Street) and will take place at the same time as the Congo Square Rhythms Festival. If you want to see how us locals eat and dance, this is a festival you don't want to miss.