Venues for Live Performances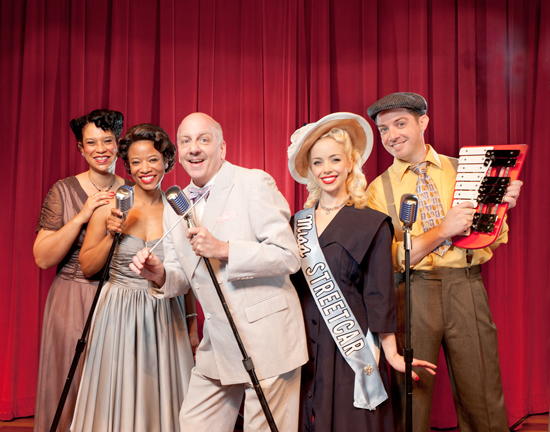 The Joy Theater
The Joy Theater first opened in 1947 as a movie theater. In 1978, the theater closed for a time, and closed permanently in 2003. In 2011, the Joy was renovated and reopened as a vibrant multipurpose venue in the middle of the hustle and bustle of downtown New Orleans.
Location: 1200 Canal St, New Orleans, LA 70112
---
Le Petit Theatre
Le Petit Theatre is currently a nonprofit performing arts organization, though that status could change soon. In any case, the theatre was formed in 1916 by a group of New Orleans civic leaders, educators, writers and businessmen, who loves theatre and began performing plays in the home of one of the members. The group soon moved to a new location, where they found immediate success with their audience, and eventually moved to their current site in 1922. In 2013 Le Petit Theatre re-opened their doors to theater goers and invited them to enjoy their newly renovated decor and seating.
Location: 616 Saint Peter Street, New Orleans, LA 70116
---
Mahalia Jackson Theater for the Performing Arts
The Mahalia Jackson Theater for the Performing Arts leads the way for the resurgence of New Orleans Broadway events and opera performances. Named after the famous gospel singer, the theater re-opened in 2009 following damages from Hurricane Katrina in 2005. The Mahalia Jackson Theater hosts traveling Broadway shows, Opera shows, and several other high-profile concerts.
Location: 1419 Basin Street, New Orleans, LA 70116
---
The Saenger Theatre
After three years of construction, the Saenger opened in 1927 to great public fanfare. The original theater was designed by architect Emile Weil in the style of an Italian baroque courtyard, with constellations of lights studding the soaring ceiling and special effects machines to create the illusions of sunrises, sunsets and clouds across the theater interior. Though neglected, the Saenger was named a historic landmark and added to the National Register of Historic Places in 1977.
The theater was on its way back to prominence in 2005 when Katrina floods filled it with water, setting back renovation plans. Currently, renovations have finished and the theater reopened for Broadway shows and other performances in 2013.
Location: 143 N. Rampart Street, New Orleans, LA 70112
---
Stage Door Canteen at The National WWII Museum
The National WWII Museum always has a nostalgic show to take audiences back to the 1940s. The Victory Belles are a mainstay, and other shows feature big band music and tribute performers.
Location: 945 Magazine Street, New Orleans LA 70130
---
Orpheum Theater
Beaux Arts iconic theater in the heart of New Orleans Central Business District.
Location: 129 Roosevelt Way, New Orleans LA 70112
---
The Southern Repertory Theater
Founded in 1986, the Southern Rep Theater works to develop and produce new plays by American playwrights.
Location: 6221 S. Claiborne Ave, #310, New Orleans, LA 70125
---
Jefferson Performing Arts Center
The Jefferson Performing Arts Center is a 1,050-seat state-of-the-art theater located in LaSalle Park in Metairie. It serves as the home of the Jefferson Performing Arts Society.
Location: 6400 Airline Dr., Metairie LA 70003
---
Rivertown Theater
Rivertown Theater is a quaint, thriving community theater located in the heart of Rivertown in Kenner.
Location: 325 Minor Street, Kenner LA 70062
---
Broadway at NOCCA
NOCCA is the New Orleans Center for Creative Arts, a regional pre-professional arts training center that offers students instruction in theatre arts, music and much more. Throughout the year, they put on a number of Broadway style shows that feature Town Award Winners, Emmy Winners and other talented actors and actresses.
Location: 2800 Chartres Street, New Orleans, LA
---
Teatro Wego Dinner Theatre
Managed by the Jefferson Performing Arts Society, Teatro Wego offers an intimate cabaret-style approach to live theater, with a champagne brunch served before every Sunday Matinee.
Location: Teatro Wego Dinner Theatre 177 Sala Ave, Westwego, LA Front Building