Five George Rodrigue DYKs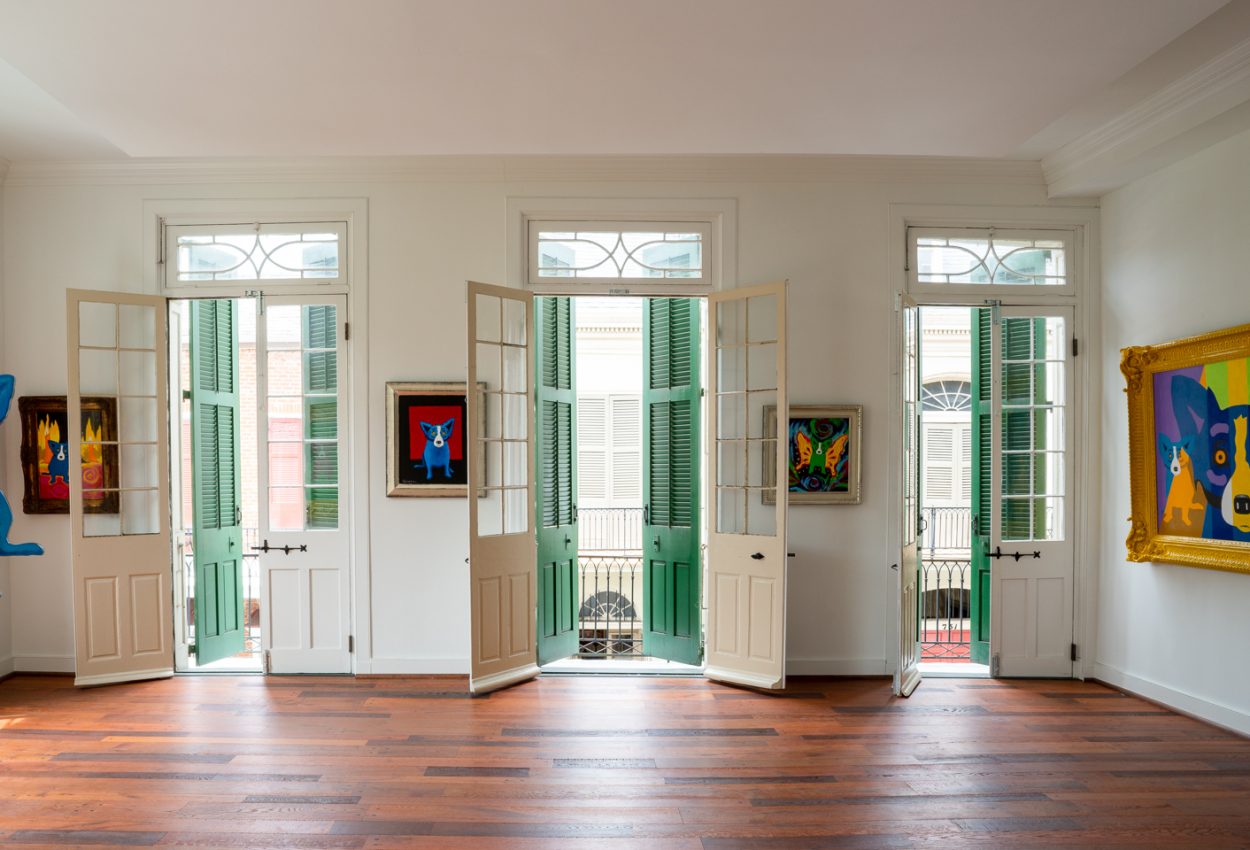 Without a doubt, the symbol most associated with New Orleans is the fleur de lis, a mark so identified with the city that people have joked that Lee Circle should be renamed "Fleur de Lis Circle." Still, the fleur de lis isn't the only image that immediately says "New Orleans."
There's George Rodrigue's Blue Dog.
Blue Dogs have been hanging on walls all over the country and especially here in Louisiana since the early 1990s. Although Rodrigue lost his battle with cancer in 2013, his gallery in the French Quarter is very much still a must-visit for both art and animal lovers. If you're looking for the perfect Christmas gift or just a fun to-do, we suggest you drop by. To get you in the mood, here are some George Rodrique DYKs.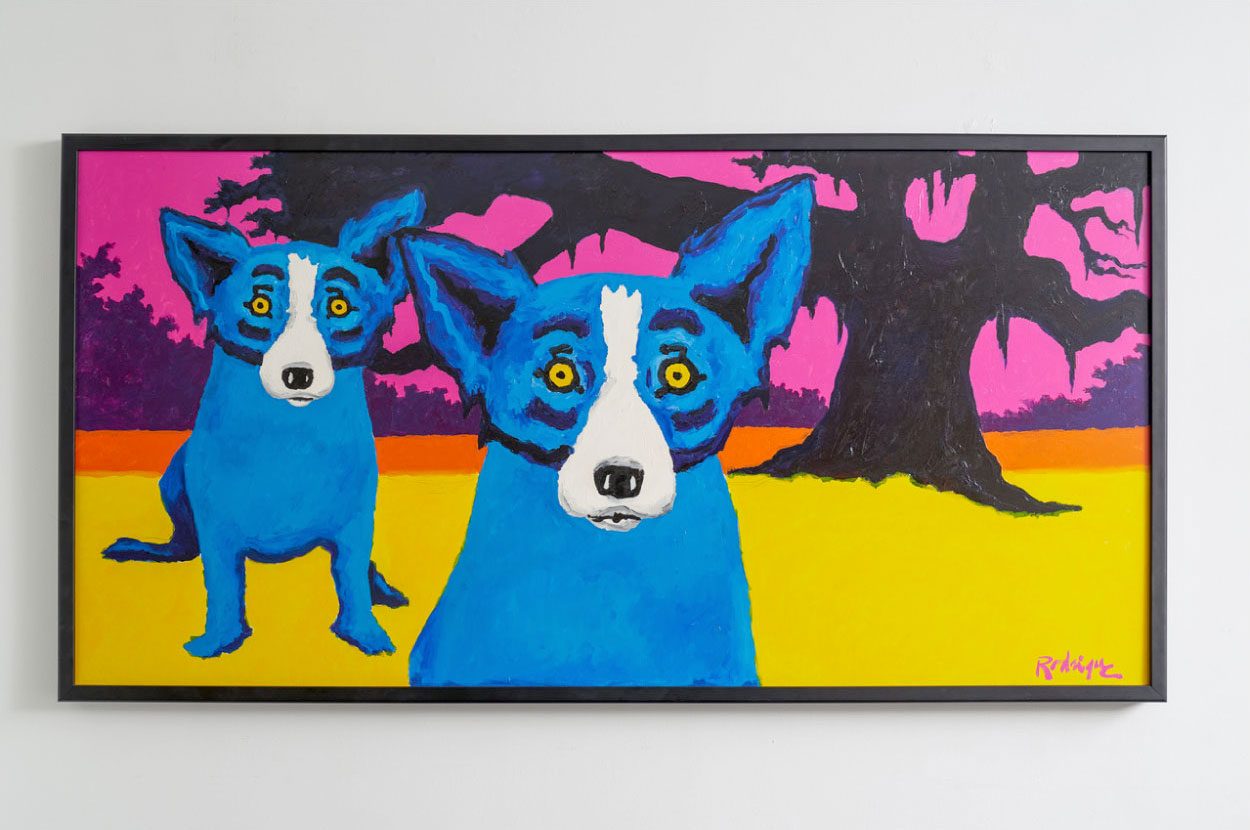 DYK…
The Blue Dog is based on the French-Cajun loup-garou legend? (FYI, a loup-garou is a Cajun werewolf dog)? The Blue Dog was originally painted for a 1984 book of Cajun ghost stories called "Bayou."

The name "Blue Dog" actually came from the public? At a show on Rodeo Drive in LA, Rodrique over heard someone call his loup-garou paintings "Blue Dogs"?

In the early 90s, the Blue Dog got even more famous after appearing in a series of ads for Absolute Vodka?

The Absolute campaign isn't the only time the Blue Dog was used in advertising? In 2000, it also appeared in a campaign for Xerox Color Inkjet Printers.

After Hurricane Katrina in 2005, prints of "We Will Rise Again" and other Blue Dog Relief prints raised over $2 million for recovery?
George Rodrigue painted much more than Blue Dogs.
Until the end of December, you can view can the exhibit George Rodrigue's American Dream: Celebrating 30 Years in New Orleans, featuring landscapes, Cajuns, portraits, hurricanes, Blue Dogs, bodies, and late works on metal and chrome at the gallery on 730 Royal Street.
The gallery is adjacent to St. Louis Cathedral and is open Mondays – Saturdays from 11:00 a.m to 6:00 p.m; Sundays from12:00 p.m. to 5:00 p.m.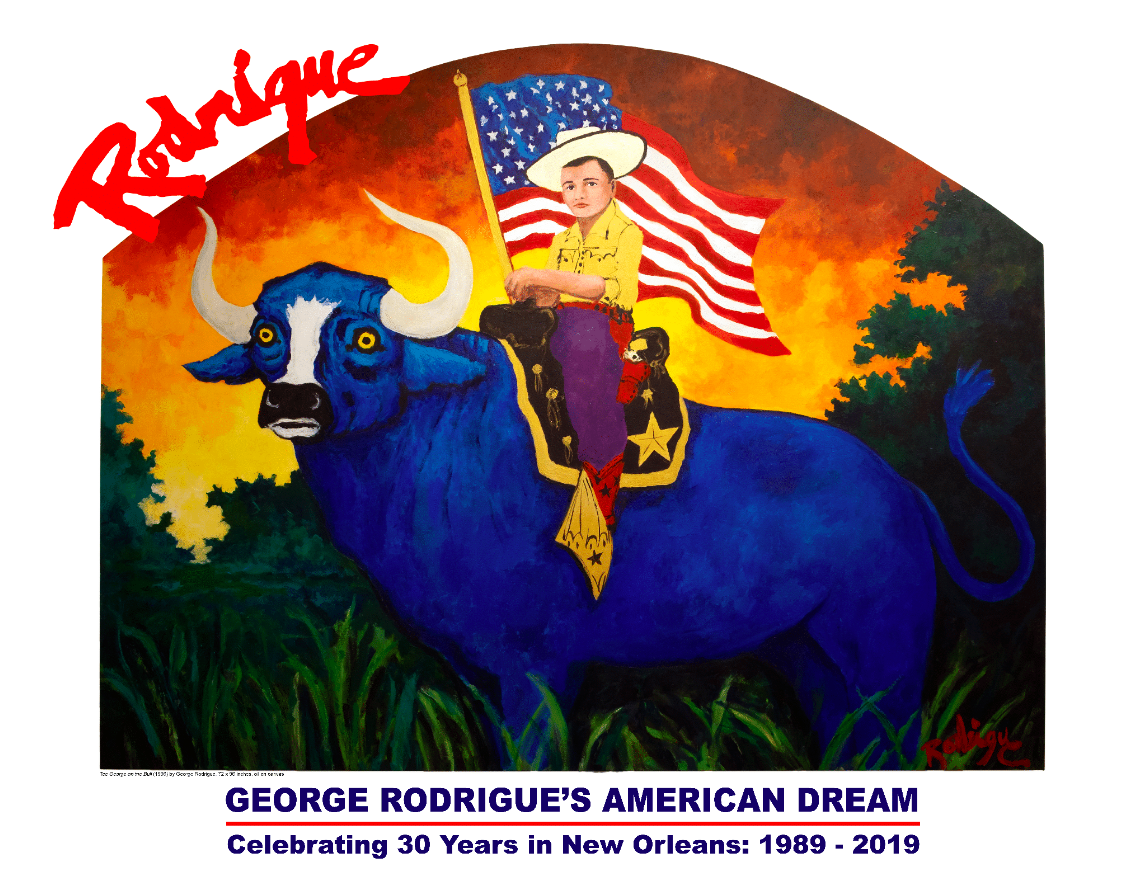 Discover New Orleans' Art Scene