The Good Times Roll All Year Long at Blaine Kern's Mardi Gras World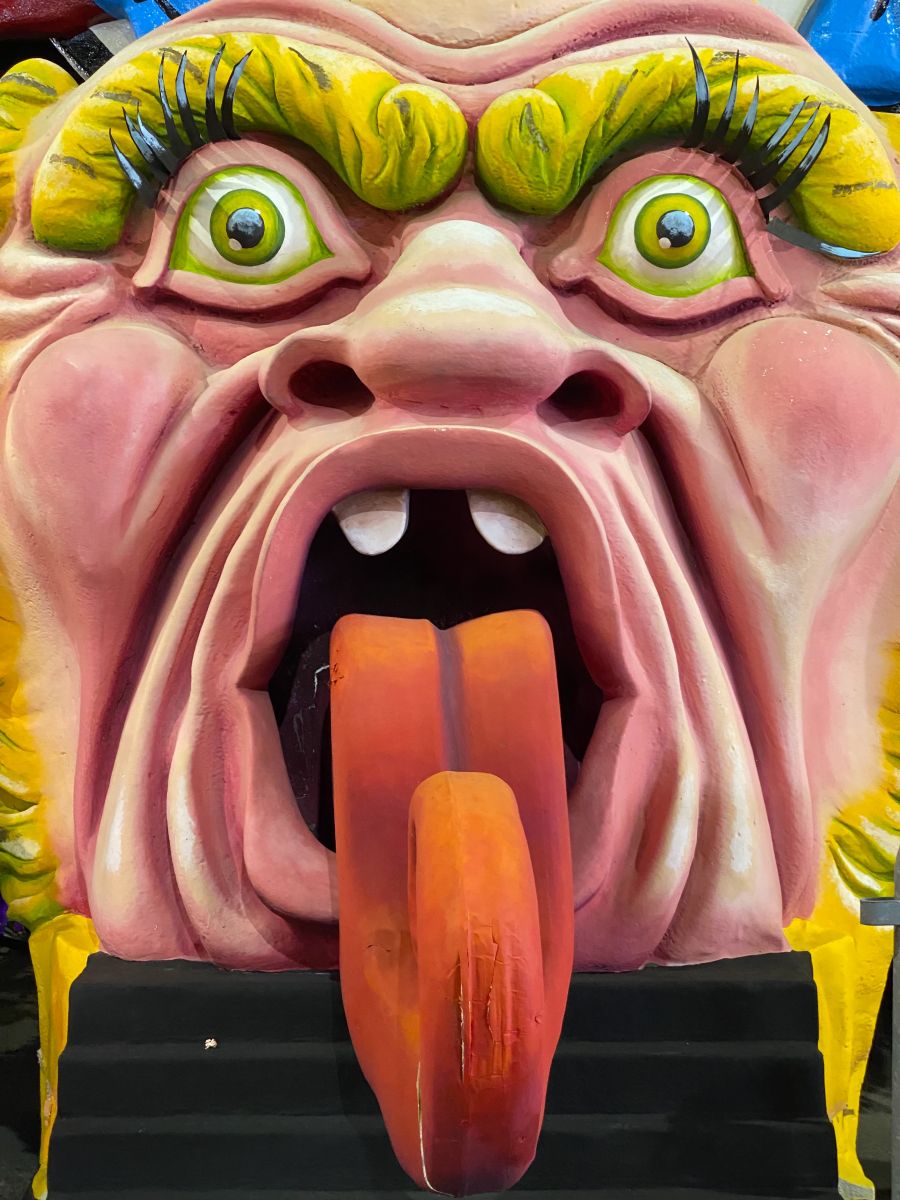 Even though Carnival time in New Orleans starts on January 6 every year and ends on Mardi Gras Day (the day before Ash Wednesday), you'll see people walking around the streets of the French Quarter wearing beads all year long. Some wear them as proof that the spirit of Carnival lives on in New Orleans 365 days a year – others because they just went to Mardi Gras World. This fun attraction just up Tchoupitoulas Street from the Convention Center (look for the big Zeus head – or is it Poseidon?) is a must-experience – and not just for visitors but for locals, too. Here are five reasons why:
1. You cannot truly understand New Orleans without understanding Mardi Gras. The film they show on the history of Carnival is extremely well done – not to mention fast and fun.You get a first-hand, behind-the-scenes glimpse at all the work behind all the play. The Blaine Kern artists who've made these floats for the parades since 1947 make Mardi Gras.
2. You can try on costumes, take selfies, and eat king cake – even when it's not king cake season. Mardi Gras Day is every day at Mardi Gras World.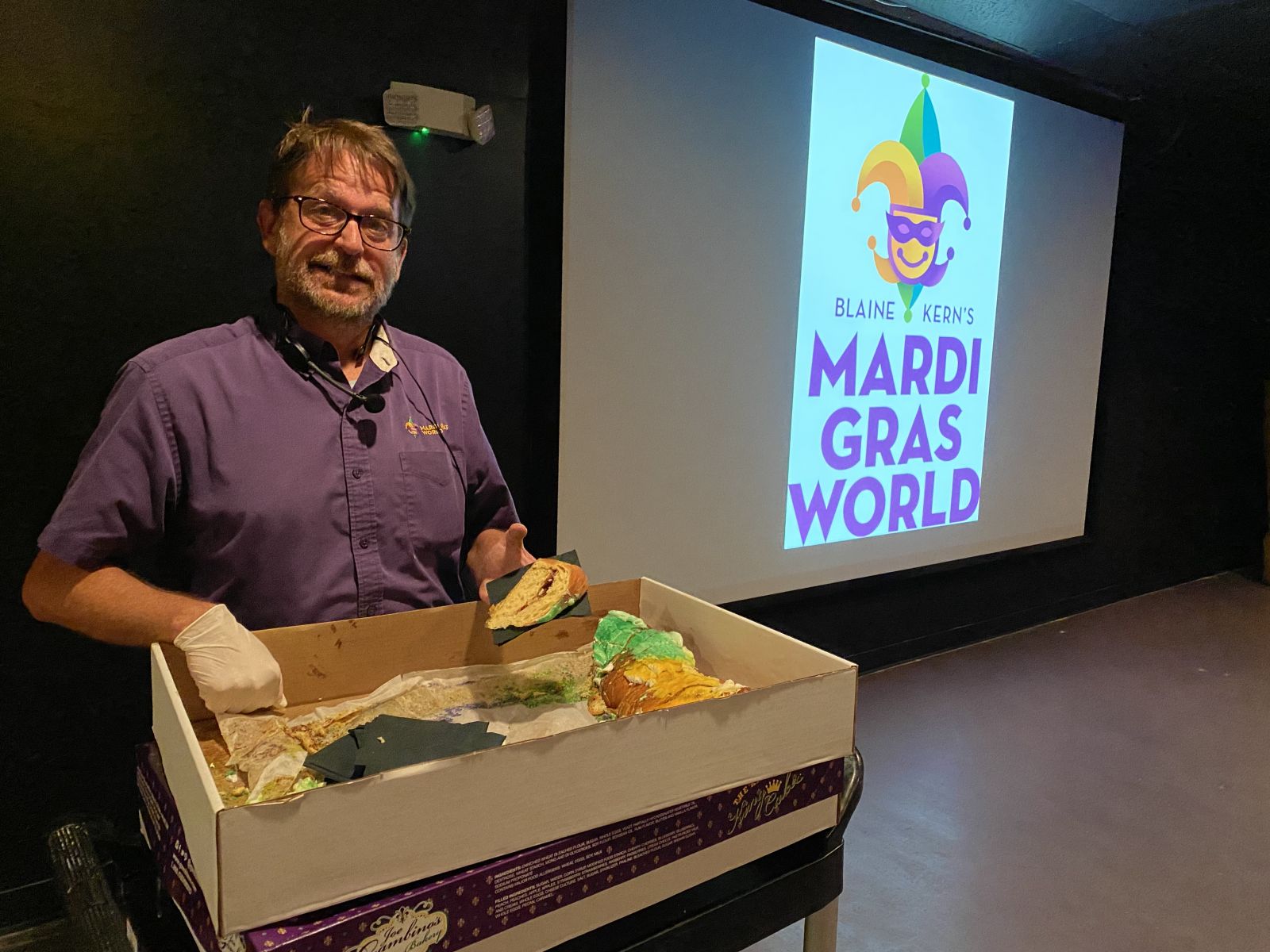 3. The souvenir shop is AMAZING. If you're going to put up a purple, green and gold Mardi Gras tree this year, you'll find the best selection of ornaments in town here.
4. They'll pick you up at your hotel and take you back in their free shuttle. Easy come, easy go.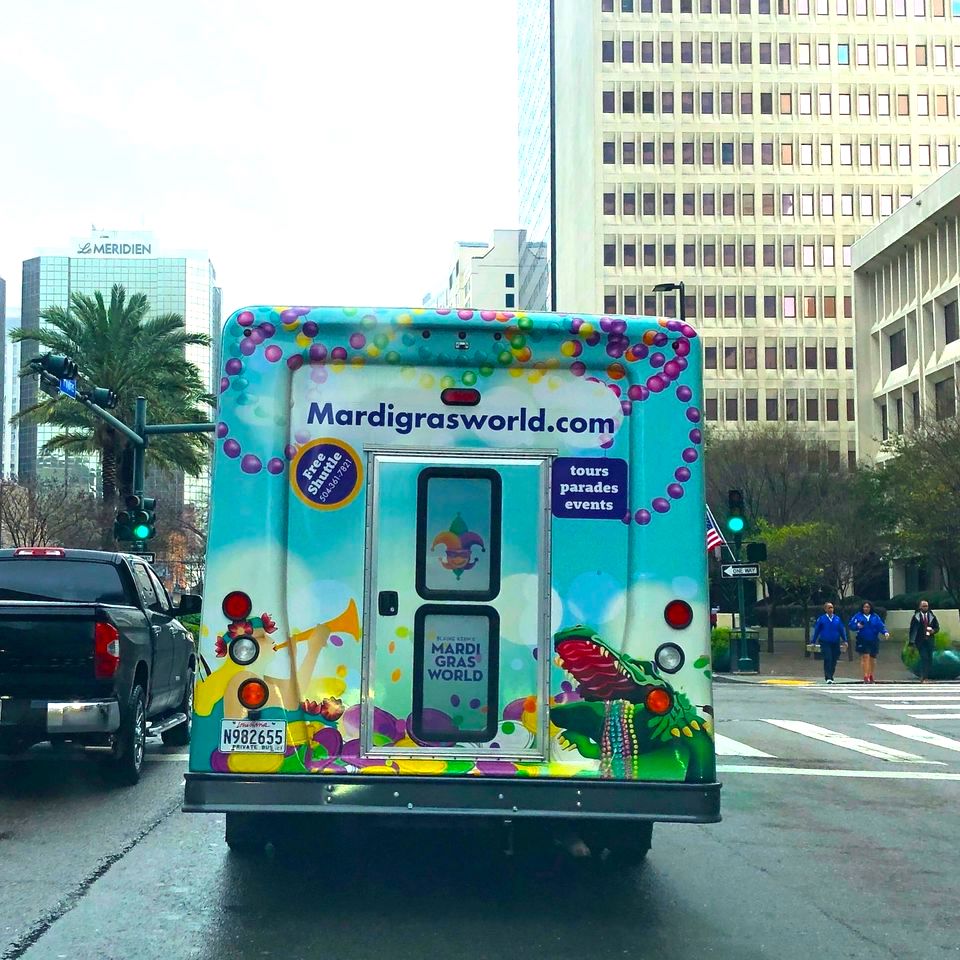 5. It might be your only chance to see the Queen -- and we're not just talking about the ones who reign over Mardi Gras.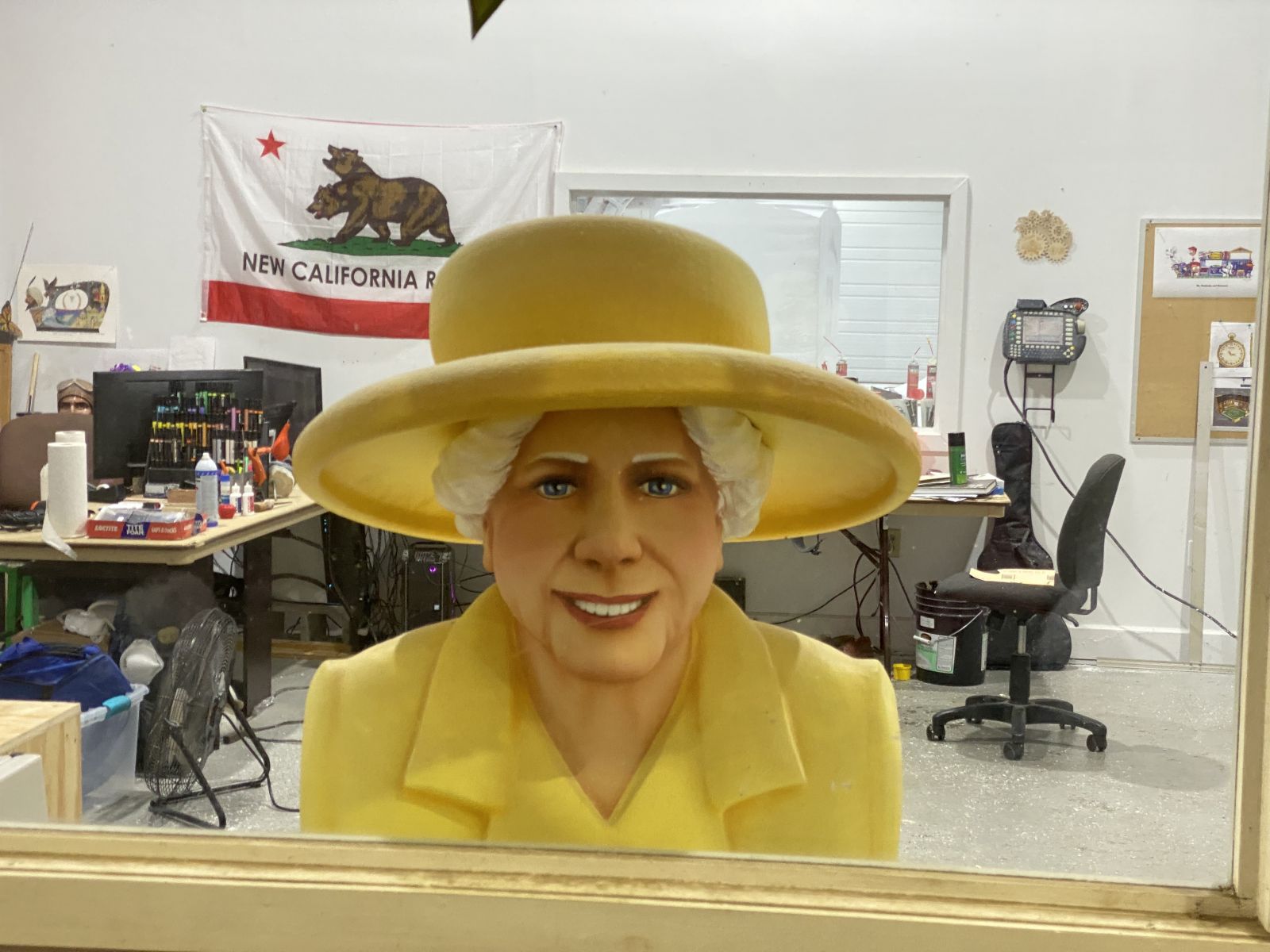 Want somebody to "Throw you something, Mister? You'll find a money-saving Mardi Gras World coupon on NewOrleansCoupons.com.