The best of the Fest, day by day.
Thursday, May 3
The second weekend of Jazz Fest started off with a talent-packed Thursday lineup. Flow Tribe, the Dukes of Dixieland, Ani DiFranco, the Dirty Dozen Brass Band, and more highly anticipated acts performed for eager crowds–and all before 6PM.
After the early-bird dinner hour came and went, stages across the Fair Grounds were shaken by sets from the mesmerizing Florence + the Machine, the fiery Original Pinettes Brass Band, and the self-described "Chicano rock" Iguanas. Jimmy Buffett, standing in for an injured Eddie Vedder, played a good-natured acoustic set rife with New Orleans references; despite technical issues, Esperanza Spalding and her Radio Society Band brought a unique blend of jazz, funk and vocal harmonies to the Congo Square Stage.
Friday, May 4
Friday switched things up by featuring more local music than the traditionally "local Thursday," with fluid performances from singers Theresa Andersson and Philip Manuel, updated rock n' roll from Brass Bed and The Revealers, and high-octane, genre-bending ensemble jams from Bonerama. The evening was a tough choice between the laid-back, foot-tapping sounds of the Zac Brown Band, Rodrigo y Gabriela's jawdropping flamenco fusion chops, the reggae flavors of Ziggy Marley, and the Hot 8 Brass Band's irresistible energy.
Saturday, May 5
On Saturday under an alternately cloudy and blazing sky, jazz heavyweights Joe Krown, Walter "Wolfman" Washington and Jeremy Davenport made midday Cinco de Mayo music. At the Gentilly Stage, Loyola project-grown-professional MyNameIsJohnMichael rocked a sweaty crowd before Swedish import Anders Osborne mellowed it out. Then it was on to rollicking New Orleans staple Better Than Ezra, with Irma Thomas' tribute to Mahalia Jackson packing the Acura Stage area for at least a half-mile all around.
Late-afternoon Saturday arrivals crammed in to see the Eagles, who started slow but ended with a crowd-pleasing rendition of "Desperado," while arena rock outfit My Morning Jacket supplied a pitch-perfect slew of harmonic jams, bringing the Preservation Hall Band onstage for a swinging horn complement. At the Congo Square Stage, rapper Ne-Yo catered to hip-hop fans, and legendary pianist Herbie Hancock took over the WWOZ Jazz Tent with ambitious–and successful–reimaginings of his 1970s hits.
Sunday, May 6
A muggy morning ushered in Jazz Fest's last day, where a NOLA-heavy lineup (Galactic, the Funky Meters, Supagroup, to name a few) contrasted big names like the Foo Fighters, Bonnie Raitt and Asleep at the Wheel. Rebirth and TBC Brass Bands horned in with some Southern standards and new arrangements; later, Sharon Jones and the Dap-Kings closed out the Blues Tent with their trademark 70s funk/soul. Maze featuring Frankie Beverly serenaded patient attendees at the Congo Square State, and the Neville Brothers ended the day as tradition called at the Acura Stage.
But Sunday's real treat came with the 50th anniversary celebration of Preservation Hall, and its eponymous band offering up a guest star-studded set of timeless New Orleans favorites. Rebirth reappeared, as did DiFranco, Raitt and My Morning Jacket's Jim James, and the show's finale was a rousing rendition of gospel hymn "I'll Fly Away."
Wrapping It Up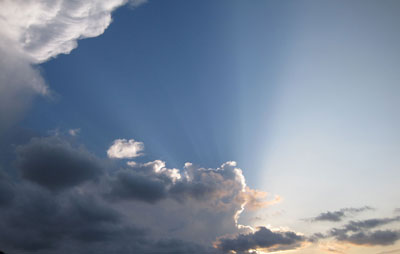 Though some 2012 festgoers were less than thrilled with the ever-increasing difficulty of parking, not to mention getting around inside the festival gates, the trade-off at this year's Jazz Fest was the enormous range of acts. Homegrown music still played the primary part, while marquee names took a graceful second fiddle–and for a festival with "Heritage" in its name, that's the only way it should be.
What did you think of the Fest? Tell us on Facebook or Twitter.