Moving. Mind-opening. Amusing.

Some people go to the theater to have fun. Some go to be moved and inspired. And some go to get a deeper understanding of people and even themselves. If you go for all the reasons above, you'll love The Curious Incident of the Dog in the Night-Time, playing through June 4th at Le Petit Theatre du Vieux Carré.
On the surface, a play about a neurodivergent kid who tries to solve the murder of a neighbor's dog doesn't sound like a fun outing, but in this work, based on the award-winning novel by Mark Haddon, serious themes come to life in moving, mind-opening, even amusing ways.
The Curious Incident of the Dog in the Night-Time follows Christopher, an autistic 15 year-old who discovers hard truths about his family while searching for the killer of his neighbor Mrs. Shear's dog, Wellington. With clever special effects and smart direction by New Orleans' own Salvatore Mannino, this play helps you understand how Christopher perceives the world — his gifts as well as his challenges — as well as what it's like to be the parent of a child on the spectrum.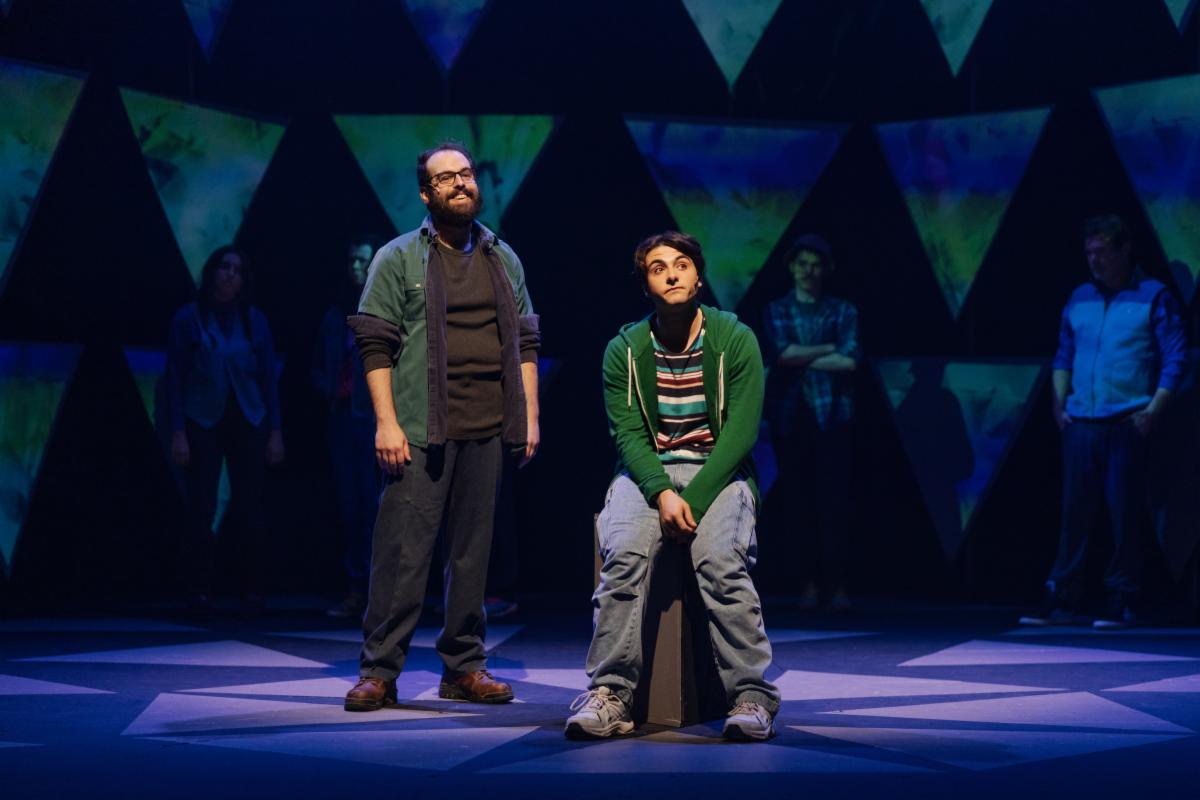 Mannino said, "As a director, my job is to tell stories and share voices we don't normally get to hear. The spectrum is really, really wide. You will leave the theater a more knowledgeable and empathetic person."
The play features stand-out performances by Fernando Rivera, Jr. as Christopher Boone, Diana E.H. Shortes as his mother Judy, and Nick Strauss as his father Ed. Petit Theatre regulars recently saw Shortes and Strauss as Mae and Gooper in Cat on a Hot Tin Roof, also directed by Mannino.
Along with its regular performance schedule, Le Petit is also offering a relaxed performance on Saturday, June 3 at 3:00p.m. that will provide a more accessible and inclusive experience for neurodivergent individuals. Learn more.