You can't know New Orleans, really understand her, unless you've seen her from the river. On The Riverboat City of New Orleans, one of Old Man River's newest queens, you'll discover the energy, excitement, charm, hospitality and sheer romance that make this city roll.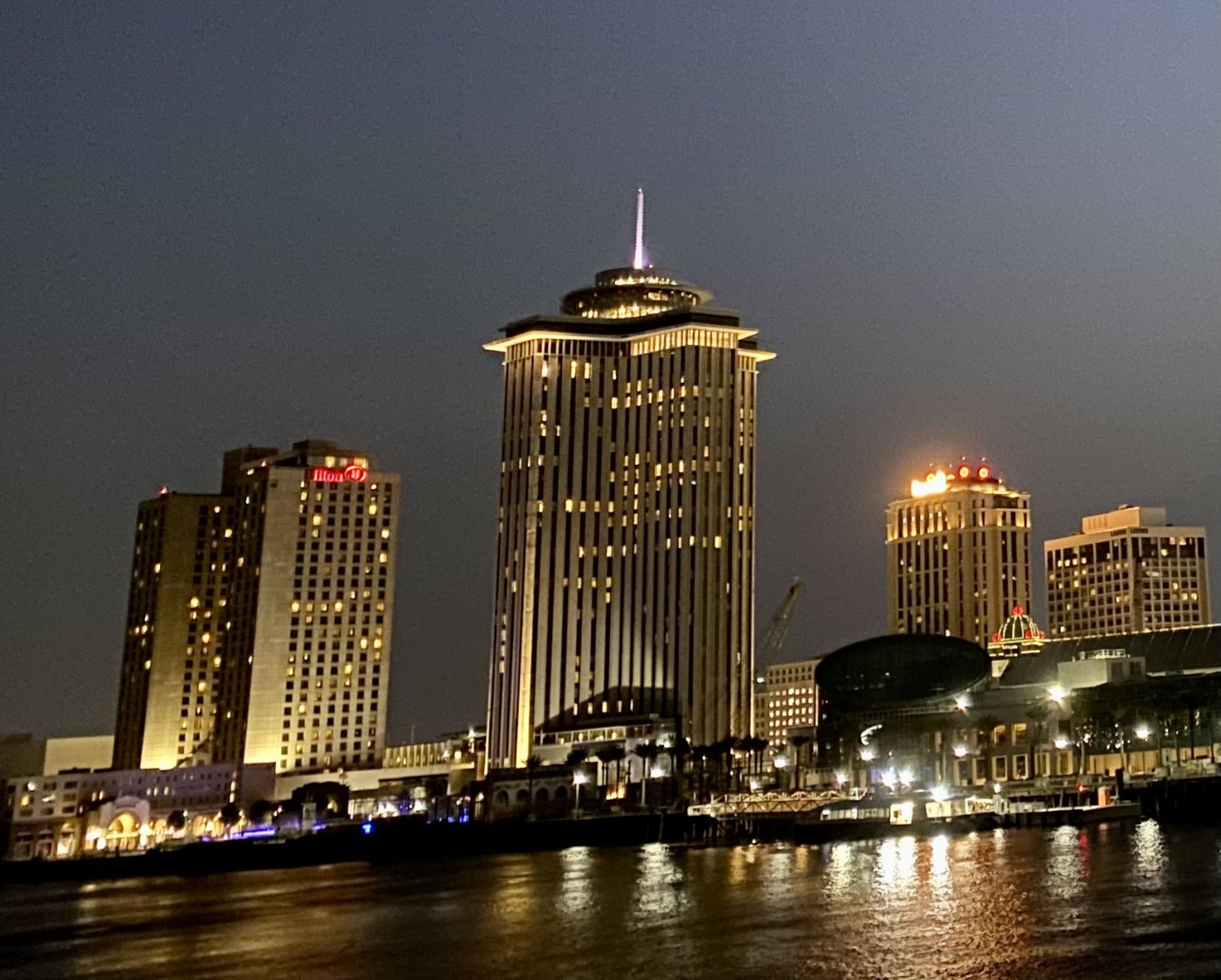 The first steamboat, aptly named The New Orleans, traveled from Pittsburgh to the Big Easy between 1811 and 1812 with Teddy Roosevelt's 4th great grandfather Nicholas Roosevelt captaining the boat. Along the way, they were met by Native Americans (turned out they were friendly) and an angry earthquake that made the river flow backwards for a while. Try fitting that on a postcard to your family back east. By 1826, there were 143 steamboats on the river with an average life span of only three years (those boilers were dangerous).
Luckily, river travel today is more relaxing than it was back then, especially on The Riverboat City of New Orleans, the sister paddle wheeler of the beloved Steamboat NATCHEZ. In the daytime, you can take a Jazz Lunch or Sunday Brunch Cruise (great for families) or go later in the day for a Dinner Jazz Cruise. The latter comes with a free sunset.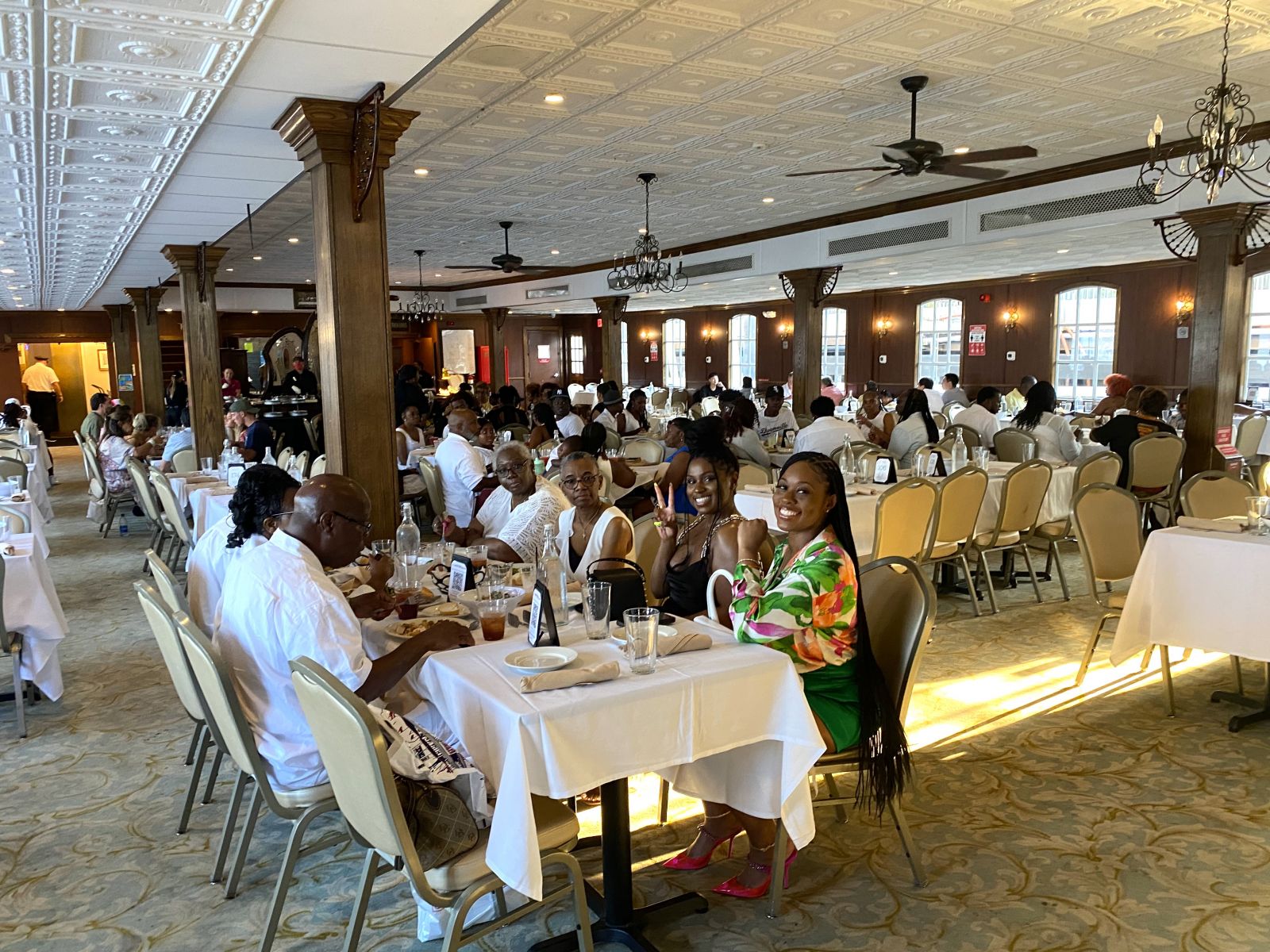 The food and cocktails on The Riverboat City of New Orleans must be what Mark Twain was talking about when he said, "New Orleans food is as delicious as the less criminal forms of sin." The Natchez Salad, Gumbo, Bayou Seafood Pasta, White Chocolate Bread Pudding, Bananas Foster…every bite was sheer delight. The cruises also feature live music – jazz, jazz, jazz. And narration filled with exciting trivia about life on the river.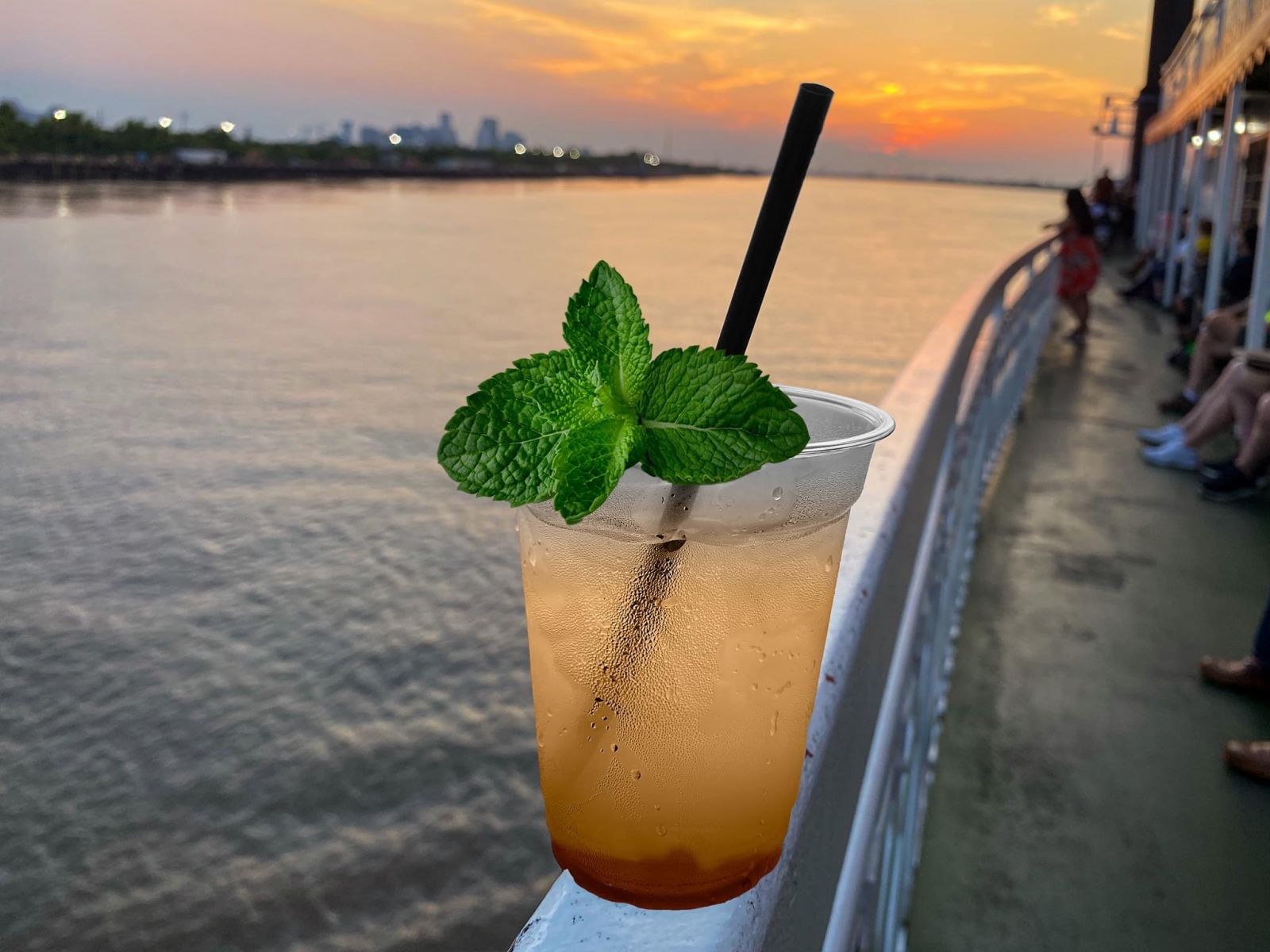 The thing that really makes this adventure a must though is the view. Not only do you get to see great ships of all kinds from all around the world, but you can view the Vieux Carré in all its splendor. St. Louis Cathedral looks magnificent from the decks of The Riverboat City of New Orleans and the cityscape all lit up at night is a sight to remember forever.
Along with sight-seeing cruises, with its four opulent decks, The Riverboat City of New Orleans is a grand venue for events and weddings (ever heard "Hear Comes the Bride" played on a calliope?) They didn't call steamboats "floating wedding cakes" for nothing. Learn more and book your cruise today.
Save $5 on The Riverboat City of New Orleans Evening Jazz Cruise with Dinner Option