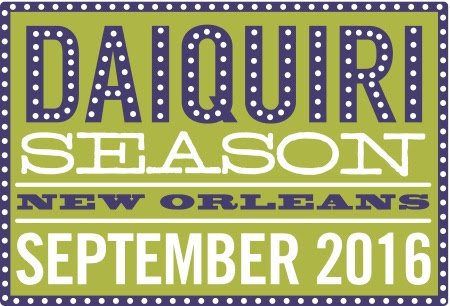 The New Orleans Daiquiri Festival has undergone a revamping and is now the New Orleans Daiquiri Season! Why throw a two-day party when you can throw a thirty-day one, right? During the whole month of September, local bars and restaurants will be offering tastings and special events that pay homage to the classic New Orleans cocktail, the frozen daiquiri. The Daiquiri Festival began in 2011 and was purchased by Tales of the Cocktail® in 2015 who restructured it into a month long daiquiri extravaganza!
Purportedly, the frozen daiquiri was invented in 1979 at a small grocery store in Ruston, LA and has become a signature New Orleans drink. What's better than an ice cold frozen daiquiri on a hot New Orleans day? Which is why September, a very hot month in New Orleans, was chosen as "Daiquiri Season."
So, if you are in New Orleans anytime during September, be sure and check out all the events for the inaugural New Orleans Daiquiri Festival!