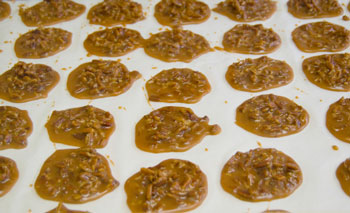 I love cooking and baking almost as much as I love devouring the delicious rewards of the hard work. I have a feeling that I'm not the only out there like that, especially when it comes to New Orleans (and Louisiana) influenced recipes. That's why I wanted to share with you the recipe section here on Experience New Orleans.
It's not the same as eating in one of the city's yummy restaurants, but it's a lot cheaper than flying here if you're just looking to satisfy a craving. Or maybe it can tide you over until you next trip down here. In other words, this section is a great place to plan your next meal.
It's time to do some shopping, then get busy in the kitchen. Recipes include everything from breakfast to dinner with some delicious desserts and snacks to enjoy in between.
A breakfast recipe that I've had my eye on is the Strawberry Beignets. I think that would satisfy my sweet-tooth.
For a full meal, I would have a hard time choosing between the Red Beans and Rice with Beer Bread or the Cajun Meatloaf.
For dessert, I'm going with the Cherry Bread Pudding with Rum Sauce or maybe the Praline Candy. It's a tough choice, but either way I think it's win/win.
You can find more N'awlins recipes over at New Orleans Restaurants. There you can find a number of recipes from world famous dining establishments like the Acme Oyster House and Antoine's Restaurant.
Now no matter where you are, in the Crescent City or across the country you can get a taste of New Orleans. Which recipe are you going try next?