New Orleans Events This Weekend (12/14-12/16)
Christmas is right around the corner, but don't get too bogged down in holiday shopping that you miss these upcoming events in the New Orleans area.
A Christmas Carol: The Whole Story
Need a laugh during this hectic Christmas season? Then you need to put A Christmas Carol: The Whole Story on to your schedule. It's the 20th Anniversary of the comedic spin of Charles Dicken's A Christmas Carol.
A Christmas Carol: The Whole Story is December 15, at 2:30 pm and 7:30 pm inside the Joy Theater on Canal Street.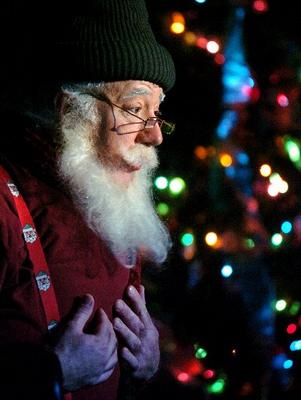 The Amazing True Story of Santa Claus
The Amazing True Story of Santa Claus is a one man musical starring none other than the jolly man himself. This unique musical answers a number of questions children may have: What was he like as a child? Why does he go by different names in different countries? Most importantly, just how does he have enough time in one night to bring gifts to children all over the world. Plus I heard from the big man himself, that he'll be hanging out afterwards to meet all of the good boys and girls.
The show is this Saturday, December 15 and next Saturday also. It's at 11 am at the Rivertown Theaters and is tailored for children pre-k to third grade, but promises to entertain children ages 1 to 92. More info here.
Holiday in the Park Lights at Lafreniere
New Orleans isn't the only city with a light display in their park. Head out to Metairie and enjoy the Holiday in the Park Lights at Lafreniere (3000 Downs Boulevard, Metairie, LA 70003). It promises thousands of twinkling lights including a lighted 60 foot sea serpent, the gingerbread man and even a couple of Saints players have themselves up in lights.
Price is $3 per car and is open now until January 02, 2013. Gates are open Sunday through Thursday at dusk until 9:45 pm and on weekend Friday and Saturday nights dusk to 11:45 pm. Information on their calendar here.
Christmas Lights On St. Charles Ave.
Totally free and open to the public are the holiday lights and decorations on the historic homes along St. Charles Avenue in Uptown. There's no organized tour or anything along those lines, but take a relaxing drive down the celebrated street and you can't miss the nightly show.