New Airport Terminal Opens Nov. 6 in New Orleans.
The new $1 billion terminal at Louis Armstrong New Orleans International Airport opens on November 6, just in time for the holiday rush.
Other than the existing runways, one parking structure and the rental car lot, everything old is new again at MSY. (The former terminal was more than 50 year old.) The new terminal offers a new baggage screening system, a consolidated checkpoint, full access between concourses, and some exciting new concessions.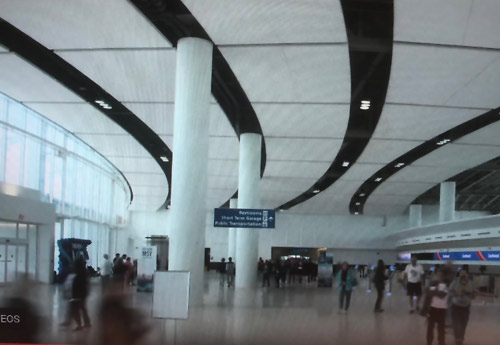 Food and drink options include Auntie Anne's, Angelo Brocato's, Bar Sazerac, Cafe Du Monde, Chick-Fil-A, Chili's, City Green's, Cure, Dylan's Candy Bar, Emeril's Table, Folse Market, Heritage School of Music, Leah's Kitchen, Lolli and Pops, Lucky Dogs, Mondo, MoPho, Midway Pizza, Panda Express, Peet's Coffee, PJ's Coffee, Shake Shack, Smoothie King, Starbucks, The Great American Bagel Bakery & Panini, The Munch Factory, Vino Volo and Ye Old College Inn.
Shoppers will have fun perusing these stores while they wait for their flights: Brighton, CNBC, Dirty Coast, EJE Duty-Free, Fleurty Girl, InMotion, MAC, NOLA Couture, Parish Provisions, The Advocate, The New Stand, The Scoreboard, Trip Advisor, WhereTraveler and Preservation Hall.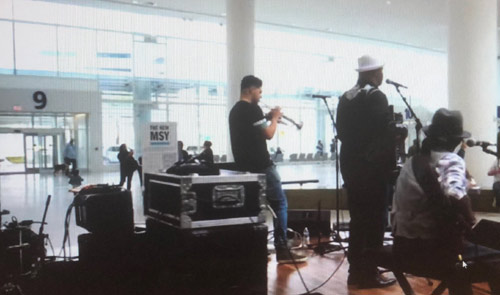 Drivers will no longer use the Airline Drive entrance to access the airport. From Interstate 10, take Exit 221, turn toward Veterans Memorial Boulevard and cross over it to get to the new access road. Then just follow the signs.
When it doubt, the address for the new terminal is 1 Terminal Drive in Kenner. Simply plug it in and let Google Maps do the work.
A Word About Louisiana Tax-Free Shopping
The Louisiana Tax-Free Shopping refund center that will be located next to the security check-in the new airport will not be ready when the airport opens. For the next two weeks, the information booths throughout the airport will have mail-in envelopes and directions for applying for a refund by mail. Learn more about Louisiana Tax Free Shopping.