No kids. No men. No parents. No stress. That's what a girlfriends getaway is all about.
New Orleans is one of the best places for girls just to be girls, but we frequently get asked for recommendations on what to do in the city on a girlfriend getaway. Our answers vary depending on what kind of activities the group is looking for, but there are some universal activities that should always be worked into the schedule no matter what.
Walk around Jackson Square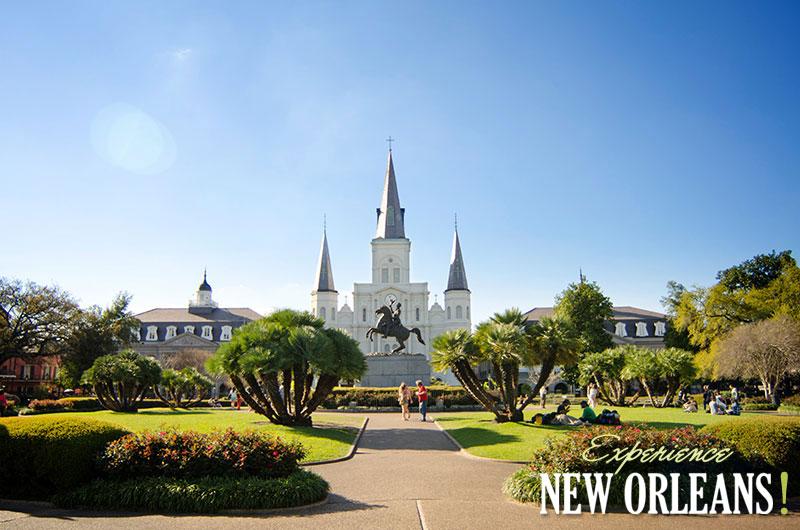 New Orleans is a hot spot for art, and there's no better place to see artists at work than Jackson Square. Artists are usually out there any time of day, but the best time to catch them and see all the artwork hanging on the fences is during the late afternoon and on weekends. Grab a daiquiri (to go) from a nearby bar and take a stroll around the block.
There is also a ton of shopping around Jackson Square, from local boutiques to the French Market. You'll most likely see street performers in this area too, and get a good taste of the New Orleans vibe.
Try these restaurants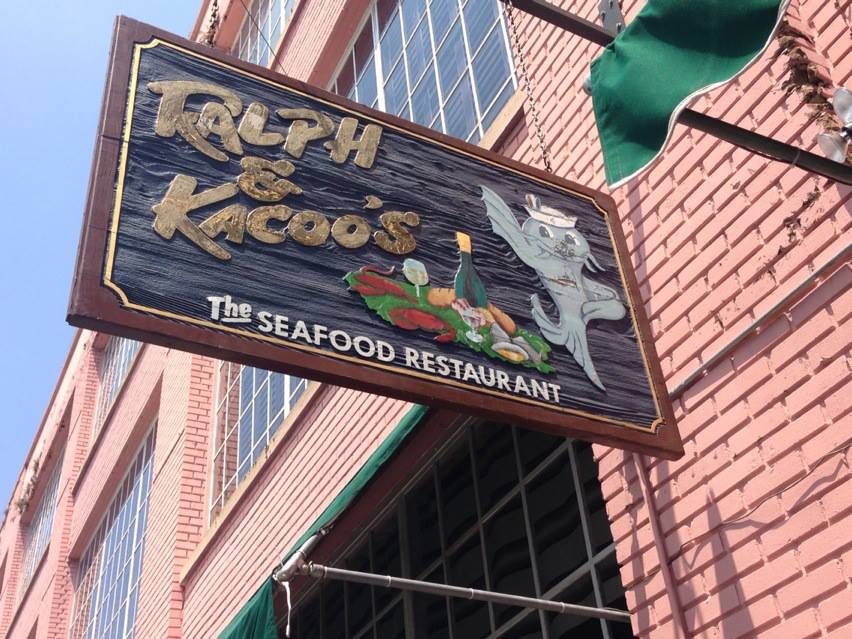 In order to cut down on your wait time, you'll want to have lunch and dinner at places that can easily accommodate groups.
When looking to grab a bite to eat right on Bourbon Street, one of the best places to go is Pier 424. Besides its convenient location, the Creole cuisine they serve is amazing. The menu is also covers a lot of ground (oysters on the half shell, steak, salad, sandwiches, seafood), so everyone should be able to find something they love.
Crescent City Brewhouse should also be on your list of restaurants to try. As the only in-house microbrewery in the French Quarter, you'll find more than your average beer selection. They also serve up some great po-boys.
Then there's Ralph & Kacoo's. Also in the French Quarter, it has multiple dining areas, large and small. This is the ideal place to make reservations for a private dinner. The portions tend to be large, which is good for sharing. Starting at 7 p.m., they feature "dueling pianos" in the main dining area, which is always a treat. If you want to know more about their food and the atmosphere, then read this NewOrleansRestaurants.com review and check out their photos of the restaurant on Facebook.
If you want to dress up, then try Pascal's Manale in Uptown. It's famous for creating barbecued shrimp, and has a great oyster bar. Located right off St. Charles Avenue, it feels like you're dining in one of the big, historic houses that line the street around it.
Meet an alligator
Two words: Swamp tour. Cajun Encounters will take you and your friends through the swamp in one of their boats, and sometimes, let you feed some marshmallows to some alligators. It's scary and fun and exactly the kind of bonding event you need on a girls trip.
Get a cocktail tour
Tour New Orleans through cocktails. Creole Pub Crawl provides a "sophisticated, yet funky way" to see all the best bars and restaurants in the city. They can create a crawl just for your group, giving you the history of the city and all the best bars through a series of drinks by all the best mixologists.
Explore Frenchman Street
Take a least one night to stroll down Frenchman Street. Think of Bourbon Street, but smaller, less crowded and with more locals. Many local bands play in the bars and restaurants that line the street, and there's a great outdoor art market that pops up there after 7 p.m.
Even though Frenchman Street is close to the French Quarter, we still recommend taking a cab when going there.
Schedule some down time
Many hotels have in-house massage therapists and spas. Trying to do and see everything in New Orleans can get hectic, so remember to take a moment just to relax. It's vacation. Pamper yourself.
Whatever you decide to do, we hope you enjoy your much deserved girlfriend getaway!