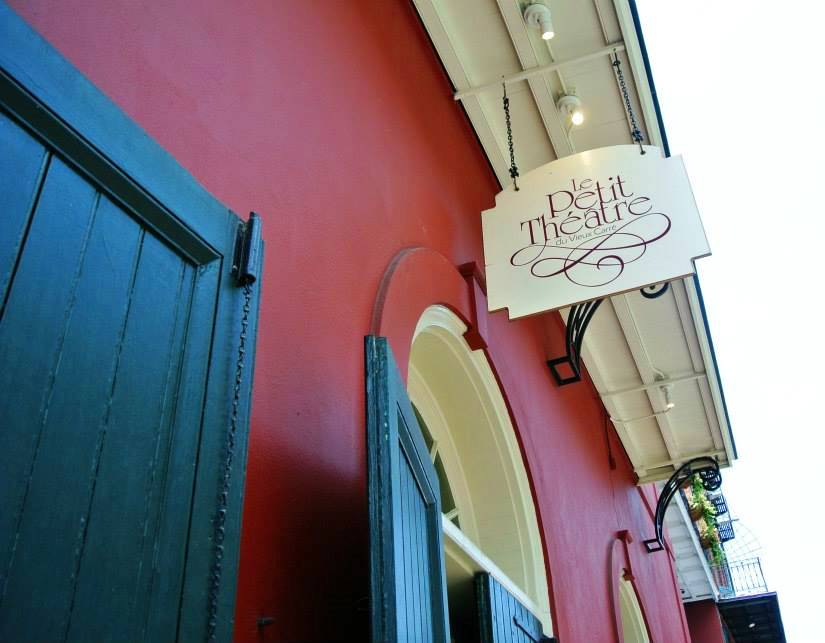 Le Petit Theatre had seen better days.
"The building was badly in need of repair," board member Kathleen Van Horn said. "We had a lot of termite damage, and the building was not up to code in most ways."
That's all changed now, though, and in a big way. Thanks to a $1.5 million renovation, Le Petit Theater doesn't just meet standards – it sets them. In other ways, it's been setting standards for almost 100 years. The theatre is one of the oldest community theatres in the country, and became known as the premiere place for live theater quickly after it was established in 1916.
Now this beautifully renovated theater, complete with new dressing rooms for actors and offices for the staff, is ready to start the 2013-2014 season. The executive director and the artistic committee chose a collection of plays that should appeal to everyone, Van Horn said.
"There's some theatre, some comedy, two musicals – I really think it's a good season," she said. "There's something for everyone…There hasn't been a production of hair in a long, long time in this area so we're very excited about that as well."
The theatre's staff is also hoping to do much more community outreach now that they have the space. They are particularly interested in an education program for disadvantaged school-age children, and eventually, classes for children of all ages. Design classes and audition workshops are also on the horizon, although it may be a while.
In the meantime, Le Petit Theatre will do what it does best – perform. Tickets for the 2013-2014 season are on sale. Scan the list on this season's plays below, and go see a show to support your local theatre community.
"Lombardi"
A young reporter is assigned to do a story on the legendary Green Bay Packers' coach Vince Lombardi, and is quickly immersed into the very real life of Lombardi the man.
8 p.m. showings:
September 6, 7, 12, 13, 14, 18, 19, 20, 21

3 p.m. showings:
September 8, 15


"Hair"
This rock musical follows teenagers in the 1960's and was an instant success. It still pleases crowds with a string of hit tunes that includes "Aquarius / Let the Sun Shine In."
8 p.m. showings:
November 8, 9, 14, 15, 16, 20, 21, 22, 23
November 10, 17
"Golda's Balcony"
This play tells one of the most amazing stories of our time - Golda Meir's journey from an impoverished Russian schoolgirl to Prime Minister of Israel.
8 p.m. showings:
January 24, 25, 30, 31 and February 1, 5, 6, 7, 8
3 p.m. showings:
January 26 and February 2
"Death of a Salesman"
Arthur Miller's 1949 masterpiece is thrilling, deep, beautiful, and considered one of the greatest American plays ever written.
8 p.m. showings:
May 9, 10, 15, 16, 17, 21, 22, 23, 24
3 p.m. showings:
May 11, 18
"Joseph and the Amazing Technicolor Dreamcoat"
Always a crowd pleaser, Andrew Lloyd Weber's beloved Bible-story-set-to-music was nominated for 8 Tony Awards in its original Broadway run.
8 p.m. showings:
July 11, 12, 17, 18, 19, 23, 24, 25, 26
3 p.m. showings:
July 13, 20