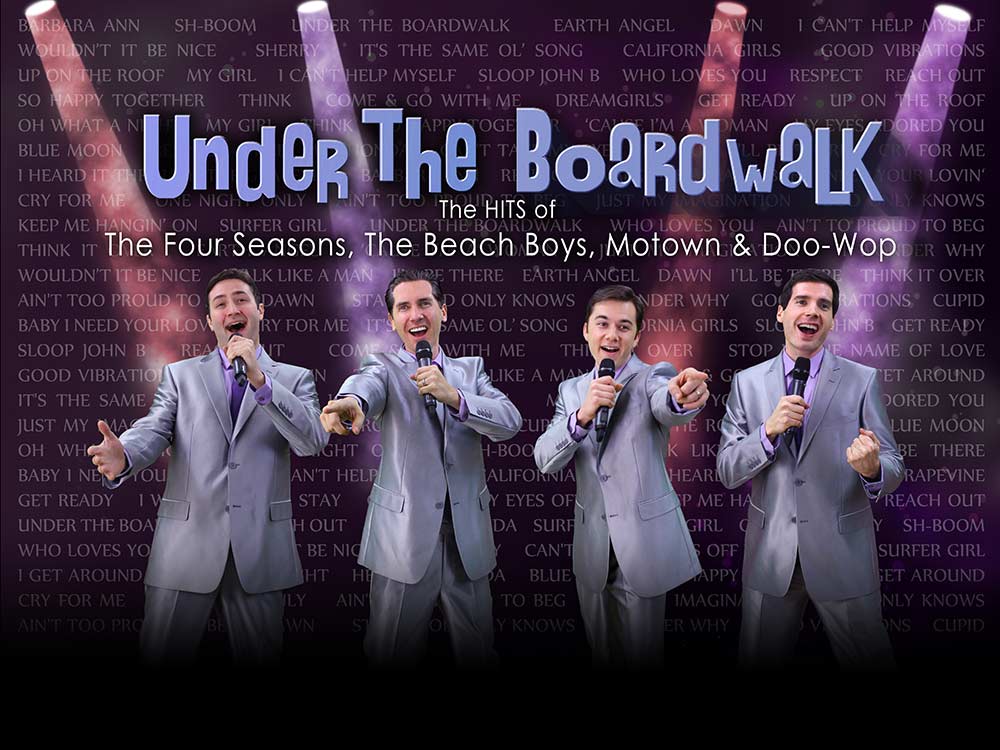 This past weekend we had the good fortune of attending a performance of UNDER THE BOARDWALK at Le Petit Theatre. It was truly a fabulous production showcasing our great local talent. The packed house showed their appreciation and love of all the hits from the '50s and '60s…from Doo-Wop and Motown to the Beach Boys and the Four Seasons! My only regret is not seeing the show on opening weekend (instead of closing weekend) so we could have relayed this enormous level of entertainment and fun and encouraged everyone to experience for themselves!
The evening also was a great reminder of just how lucky we are to have the Le Petit Theatre back in our lives…accessible to all who love "live" theatre! It is such a gem for the City of New Orleans and has been since 1916 (almost a century). After undergoing a major renovation in time to showcase their 2013-14 season, the newly improved theatre shines in its original glory!
The 2014-15 Season kicks off with VANYA and SONIA and MASHA and SPIKE (Sept. 5-20); PETER and the STARCATCHER (Nov. 7-23); JESUS CHRIST SUPERSTAR (Jan. 16-31); DINNER with FRIENDS (Mar 20-29 & Apr 2-4); and concludes with MERRILY WE ROLL ALONG (May 22-31 & Jun 4-6).
Season tickets can be purchased online at www.lepetittheatre.com. I've got mine and I can't wait!