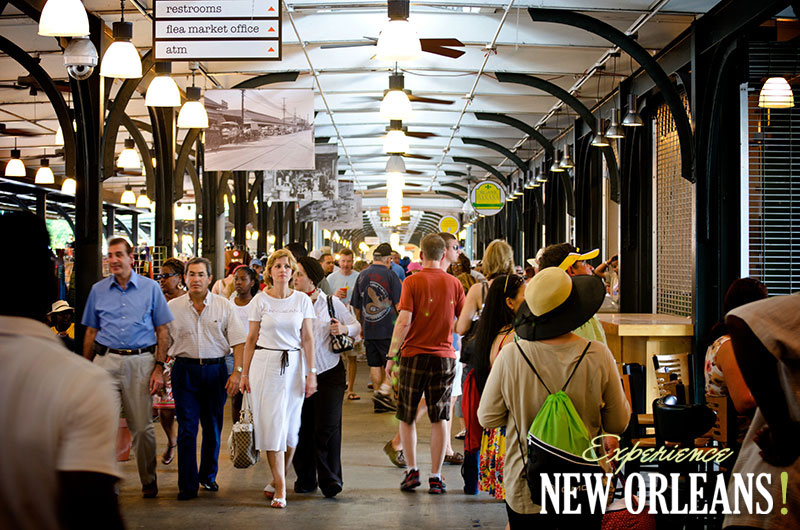 Farmers markets are popular in New Orleans, and there are plenty of them. The trick is knowing about them, when they happen, where they take place, and how they differ.
Here's a list of farmers markets in New Orleans proper, and what makes them stand out. Let us know if we missed any!
Crescent City Famers Market
Tuesdays: 200 Broadway St. at the River, 9 a.m. – 1 p.m
Thursdays: 3700 Orleans Ave. at Bayou, 3 p.m. – 7 p.m.
Saturdays: 700 Magazine St. at Girod St., 8 a.m. – Noon
Why you might like it: Seasonal items (like oysters and mushrooms) are easy to find here, as well as homemade ravioli and pastries, ready-made meals, and even plants and flowers.
French Market
Where: 2 French Market Pl.
Open daily, 9 a.m. – 7 p.m.
Why you might like it: This open air market is the oldest public market in the country, and it's popular with visitors and locals alike. Located in the French Quarter, it features food, live music and shopping of all kinds. You can buy everything from fresh vegetables to decorative door knobs.
Hollygrove Market and Farm
Where: 8301 Olive St.
Mondays – Fridays: 10 a.m. – 7 p.m.
Saturdays and Sundays: 10 a.m. – 5 p.m.
Why you might like it: The Hollygrove Market is a little different than the rest. You can pick up your choice of locally grown or made vegetables, coffee and GMO free meat. Or for $25, customers are given a share of locally grown produce that varies weekly depending on what's in season. The share is large enough for two adults to share for one week.
Market Place at Armstrong Park
Where: Adjacent to the main entrance leading in to Louis Armstrong Park, 901 N. Rampart St., between St. Ann and St. Phillip
Thursdays: 3 p.m. – 7 p.m.
Why you might like it: Fresh seafood and produce along with handmade crafts from local artists make this market a popular weekly stop with residents of the Treme/Iberville, Vieux Carre and Marigny communities.
Old Algiers Harvest Fresh Market
Where: 922 Teche St. at the corner of Newton St., Old Algiers Point
Fridays: 3 p.m. – 7 p.m.
Why you might like it: Every Friday, the market features a different local musician/musical group. Farm-fresh eggs, homemade bread and pies and Louisiana wildflower honey are just three more reasons to check this particular famers market out.
BONUS!
We know this market isn't in New Orleans proper, but it's so good that we wanted to tell you about it anyway.
Westwego Seafood Market
Where: 100 Westbank Expressway
Open Daily, 9 a.m. - 7 p.m.
Why you might like it: The seafood. Yes, you can get seafood at some of the other markets as well, but the Westwego Shrimp Lot has over 20 different booths and wide range of seafood to sell. If fresh seafood is what you're after, then this is the best bet.