It's the holiday season, and New Orleans looks beautiful. From Jackson Square to the West Bank, businesses and residents have hung lights in windows and holly on balconies. Christmas trees have popped up all over the city, and the street musicians have picked up some holiday tunes.
As we walked around the French Quarter yesterday, we decided to take a few pictures of the decorations. Enjoy!
In Jackson Square, red velvet bows are tied to all of the black lamp posts. Since the square is already so beautiful, it doesn't need much decorating to stand out.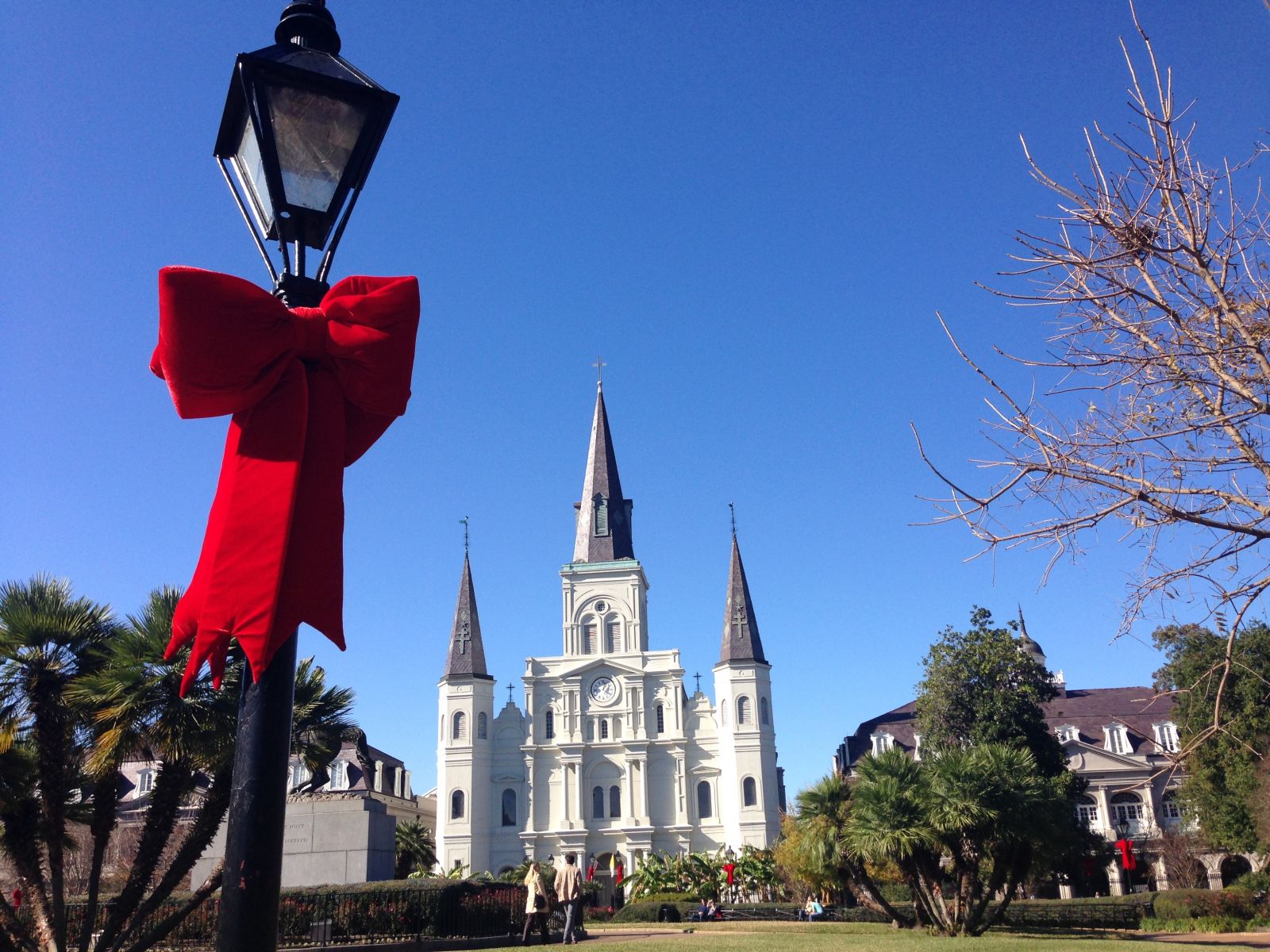 Just across the street from Jackson Square though, is a large Christmas Tree on the Moonwalk. If you stand on one side, it frames Jackson Square beautifully; on the other, the Mississippi River. It's the perfect place for a Christmas tree.
Many hotels have decorated their lobbies for the season, and the most of the decorations will stay up through the new year. Most people don't think about visiting hotels when going to look at Christmas decorations, but since there are so many so close together in the French Quarter, each decorated beautifully, we recommend it here.
The walls of the lobby of the Andrew Jackson Hotel is already a pretty Christmas red. Add in a Christmas tree and poinsettias, and this is what you get: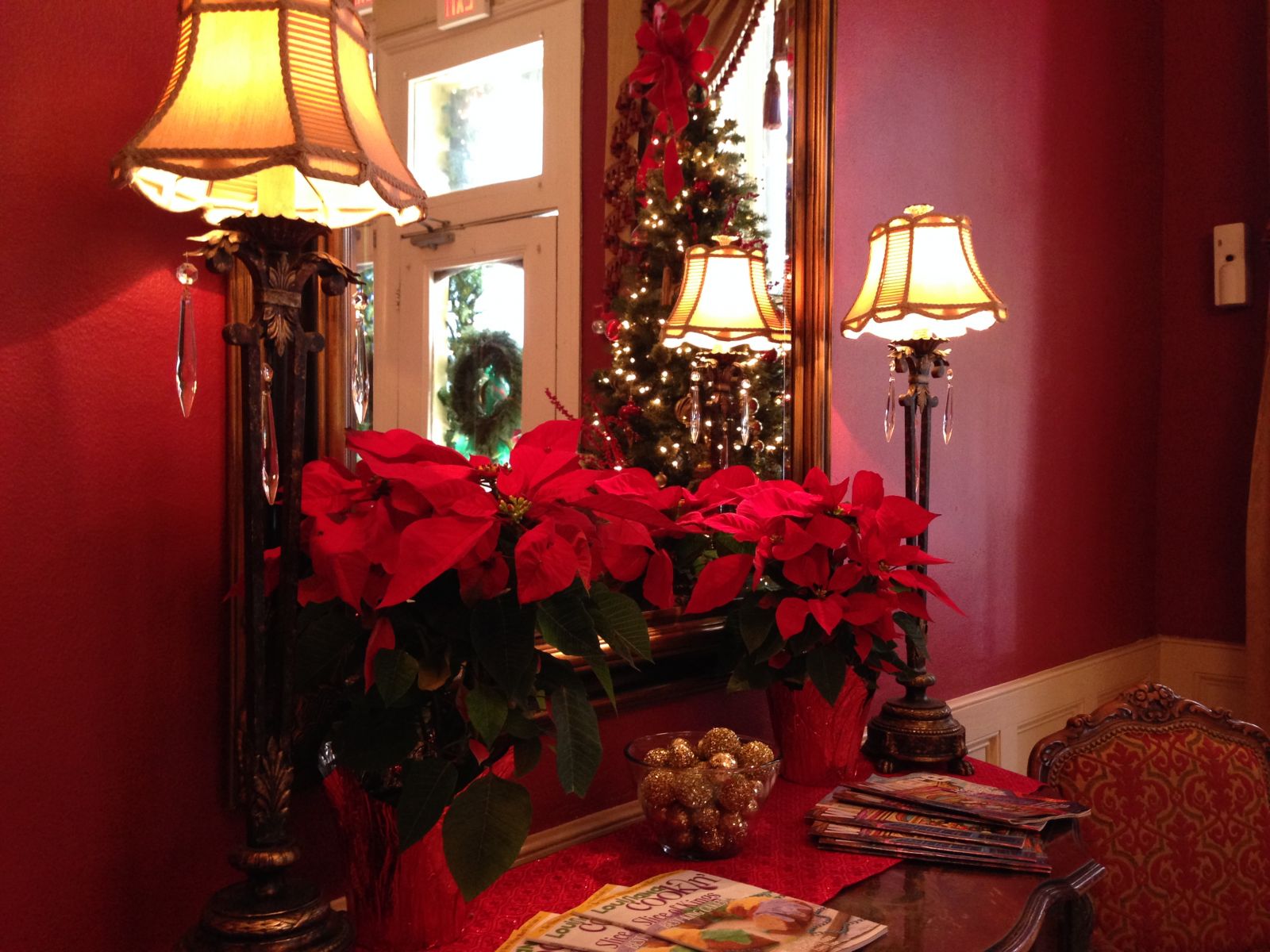 Hotel Provincial has a great Christmas tree this year: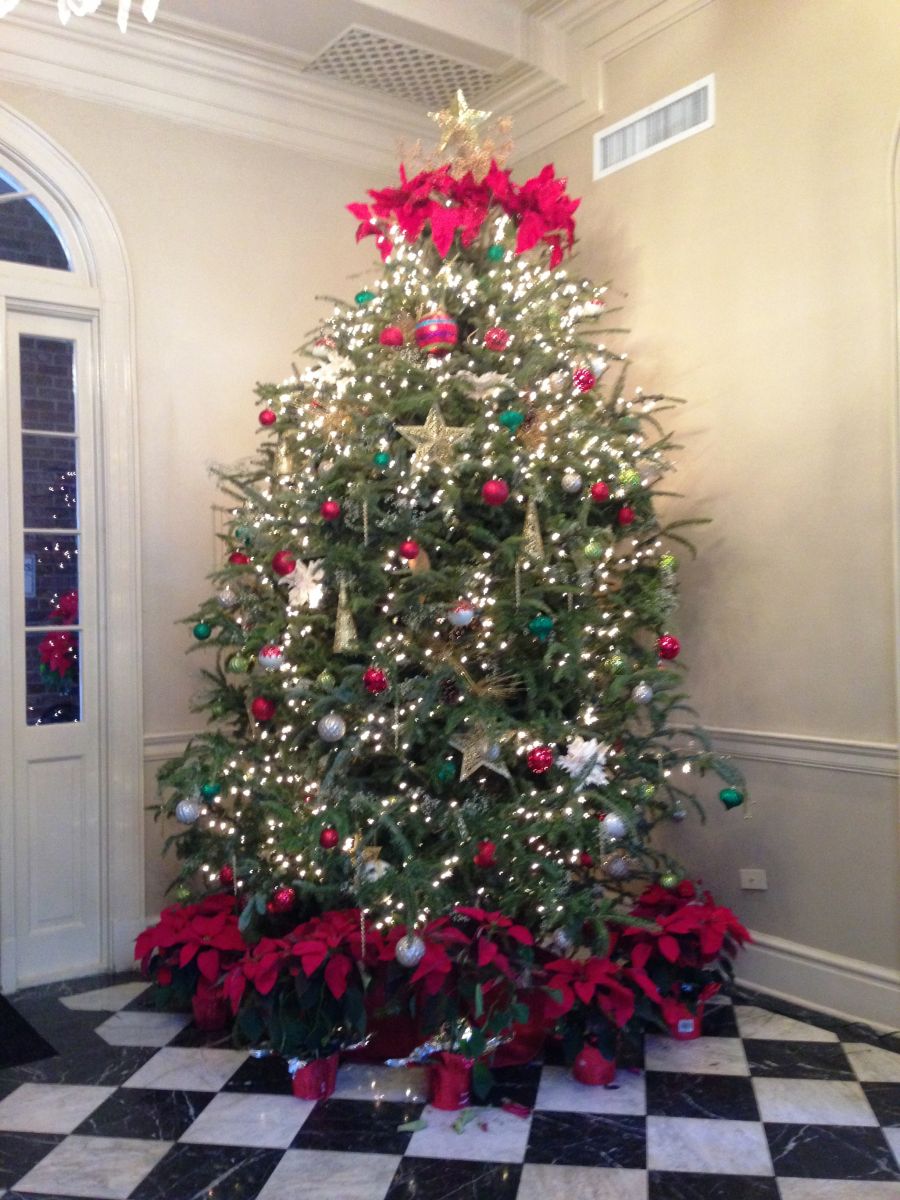 And there are just some great decorations around the French Quarter in general: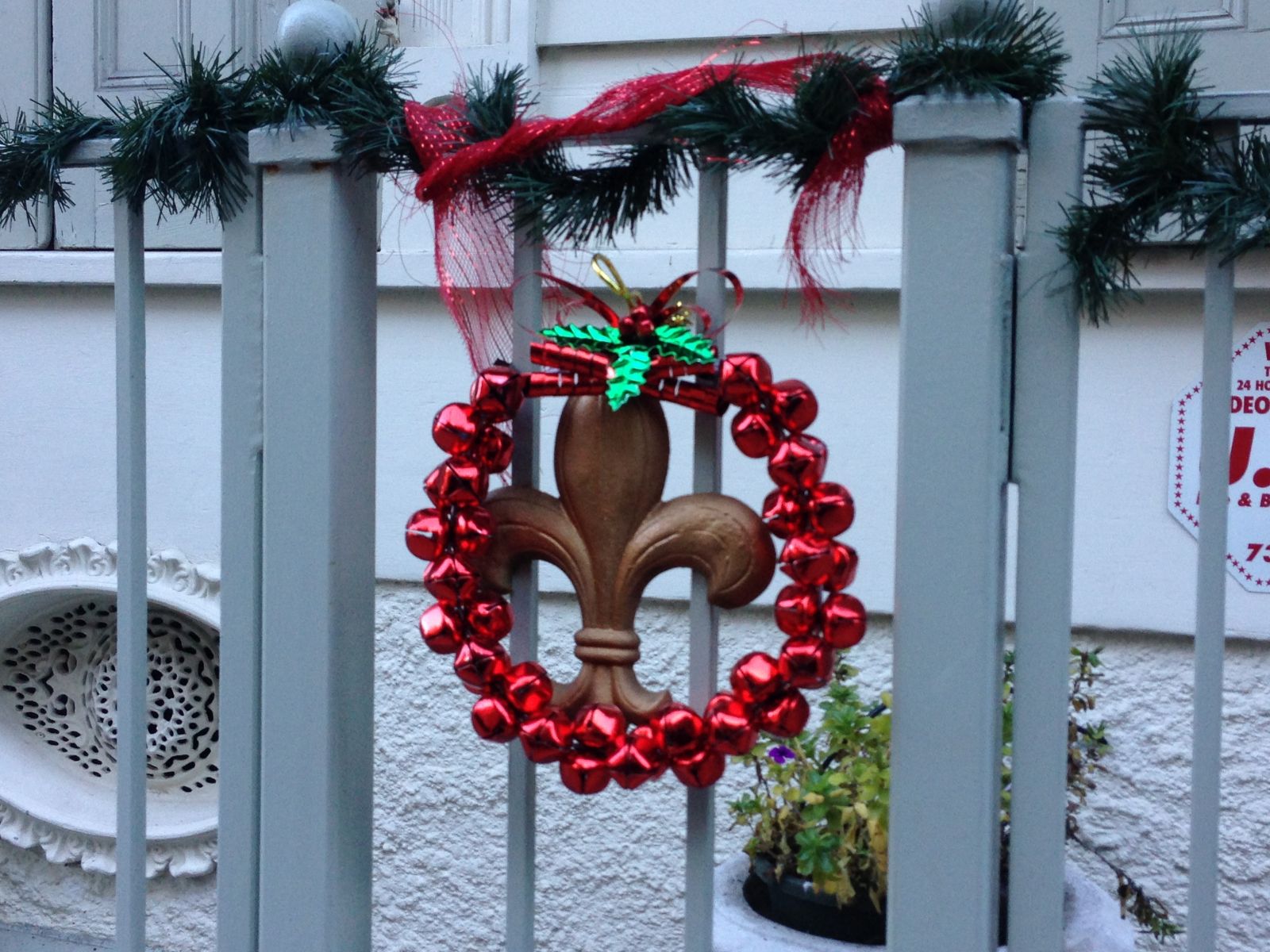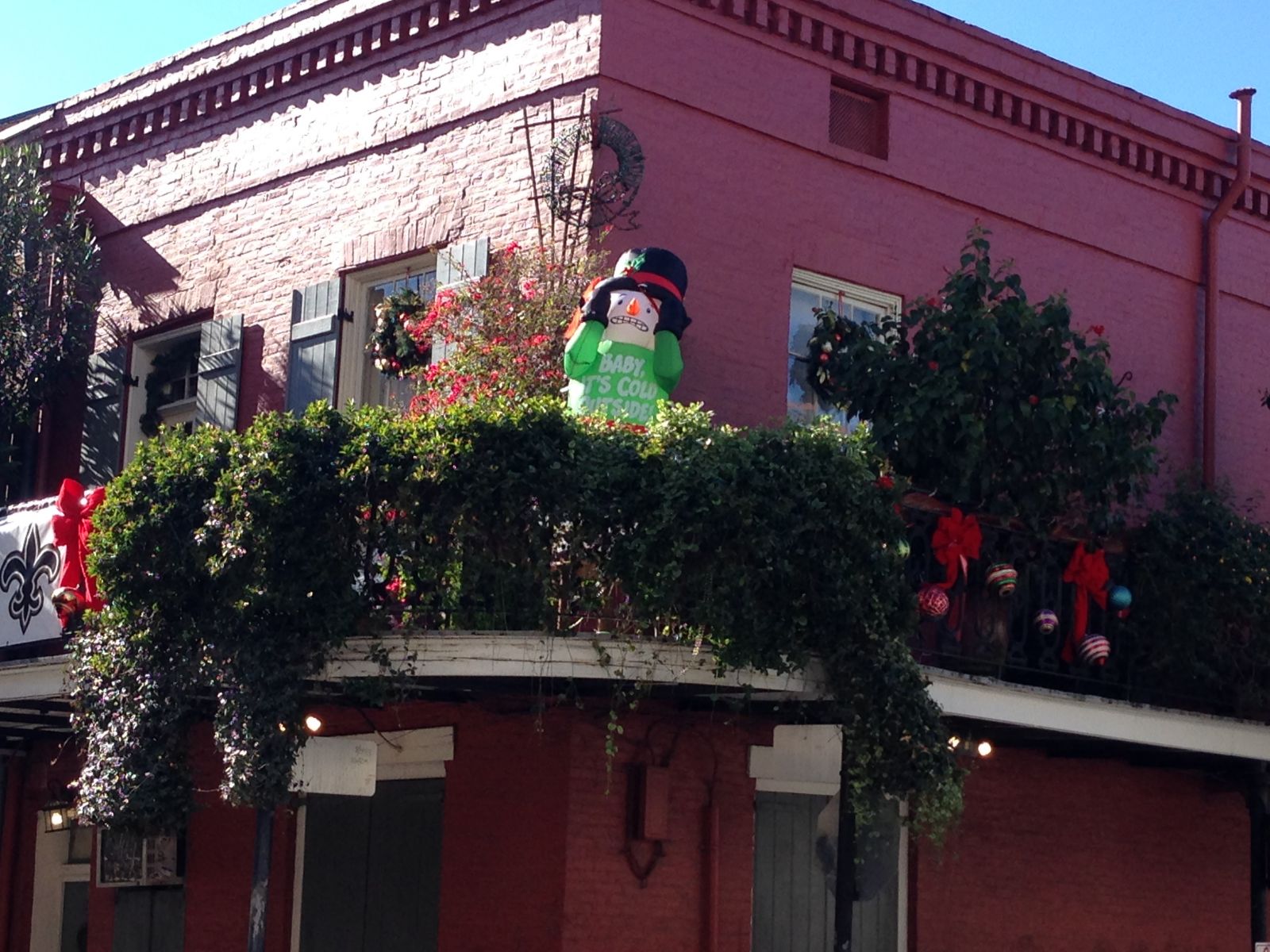 We actually took a lot more pictures than this, but couldn't fit them all here. We'll post them all to a gallery soon, so be on the lookout!