Gather This Fall At Your Favorite New Orleans Restaurants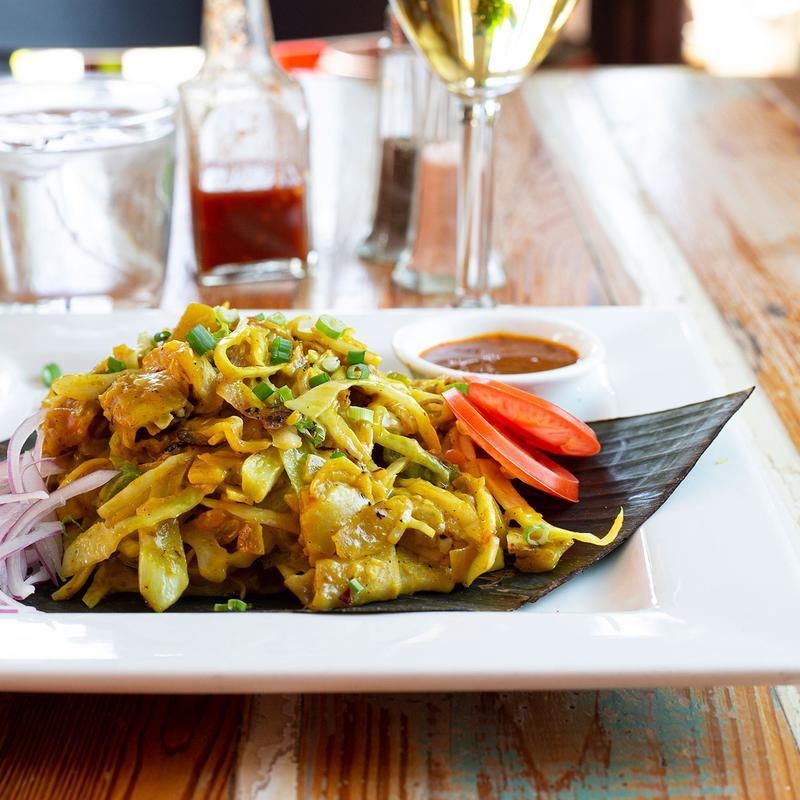 It's been a tough couple of years for New Orleans restaurants and our hospitality industry as a whole. This fall, show them how much you appreciate them–how grateful you are to the men and women who make New Orleans one of the major food capitols in the world–by dining in or ordering take-out and delivery. Make your reservations now at one of these legendary New Orleans restaurants. And don't forget it's holiday party time. Start planning your work and family gathering now.
---
Who doesn't have great memories of an evening at Commander's? Before the holiday rush, treat yourself to brunch, lunch or dinner in this beloved New Orleans restaurant.
---
Haven't been to Tujague's new location yet? Shame on you! Their courtyard is absolutely perfect in the fall. Do you hear that? Their brisket is calling.
---
We love this restaurant on Exchange Alley. If you've never been, you're missing out. Chef Richard is a master in the kitchen. Let him make something special for you.
---
Yeah, it's gumbo weather, and no one does it better than the Gumbo Shop in the French Quarter. Get in a little early holiday shopping and stop by here for lunch. Heavenly.
---
This restaurant is loved by locals and visitors alike. Come make memories during brunch, lunch or dinner. It doesn't get any more New Orleans.
---
Come out of your shell and dive into theirs this fall! Who doesn't love a dozen raw or chargrilled oysters? Have you tried their Boom Boom Shrimp? What about one of their fried seafood platters? So good!
---
Don't let the tourists have all the fun! Get down to Conti Street now and order the Blackened Redfish LaFourche. This restaurant does sauces really well. Get some gator bites to share.
---
Spending time at the casino while you're here? One of the best places to eat near there is Grand Isle Restaurant. They have a little item on their menu called Redfish on the Half Shell. Discover it this fall.
---
Are their real Cajun restaurants in New Orleans? You bet there are! Mulate's near the convention center is more than a meal–it's an immersion into another culture. Order the gumbo with potato salad. TDF.
---
Drop by Barcadia this fall, play some of your favorite video games and grab a bite to eat. They claim to have "face-melting, award-winning gourmet burgers." We've tried them and they're not wrong.
---
If you love a gyro, and who doesn't, you must experience Byblos. We're a big fan of their fish kabobs, too. And order the Drunken Halloumi for starters. You can't go wrong here.
---
Visiting New Orleans? You might as well stop at Café Pontalba since you'll probably walk by it ten times while you're here. We're a big fan of their "Cajun Combination"–jambalaya, a crawfish pie and a cup of gumbo. You won't leave hungry and that's no lie.
---
Vegans, vegetarians and omnivores adore Carmo, a tropical café and bar in the Warehouse District. We're big fans of the breakfast tacos. OMG.
---
Hard Rock Café in the French Quarter celebrates the role jazz and New Orleans played in the creation of rock 'n roll. We're big on the One Night in Bangkok Spicyy Shrimp and their Twisted Mac, Chicken & Cheese.
---
For more than 70 years, oyster lovers have flocked to Felix's in the Quarter for oysters anyway you can imagine – raw, Bienville, char-grilled, Rockefeller…you name it. Their fried meat pies are legendary as well.
---
Most people don't realize that there are great restaurants on Bourbon Street. Olde NOLA Cookery is a favorite of people in the know. Got the munchies? Their Louisiana Crabmeat Cakes appetizer served with a crawfish and mushroom cream sauce is killer.
---
The next best thing to traveling to Italy this fall is heading to Metairie for a meal at Andrea's. Make time for a cocktail or a glass of wine first at the Blue Capri Bar.
---
Top photo: cafecarmo.com
Peruse More Great New Orleans Restaurants: Our Favs