The Voodoo Experience Music and Arts Festival transforms New Orleans City Park from October 28th - 30th, 2011.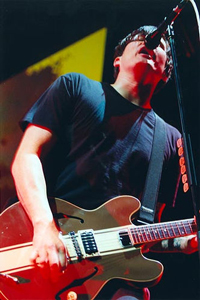 The Voodoo Experience is one of the biggest music festivals in New Orleans -- certainly the biggest show in the fall. Halloween weekend of each year features major headline acts from the world of rock, alternative, indie and hip-hop. Past years have included performances by such superstars as Muse, Lenny Kravitz, Rage Against the Machine, Smashing Pumpkins, Ozzy Osbourne, Weezer and many more.
We won't even try to list all of the acts for 2011's show, but check out some of the highlights.
Blink 182
Snoop Dogg
My Chemical Romance
Soundgarden
The Raconteurs
Mates of State
Band of Horses
Ani Difranco
Social Distortion
Ozomatli
Fatboy Slim
Cheap Trick
And the music doesn't stop with the nationally-known acts. The flavor of New Orleans is strongly represented with several bands like the Soul Rebels Brass Band, The Meters and more.
Not Just a Music Festival. It's an Experience.
City Park in New Orleans is transformed into an artistic experience with "large-scale exhibition composed of a series of interactive, site-specific installations scattered throughout." Featuring contributions from local and international artists, the Voodoo Experience seeks to add to the big sounds on stage with a compelling visual element destined to keep fans entertained throughout Halloween weekend.
This year, the festival is set to run from Friday, Oct. 28th – Sunday, Oct. 30th.