This year's French Quarter Festival is bigger than ever, with twenty-two stages, more than 250 hours of music, and over 800 local musicians set to play at the four-day fest. That's not to mention the 70 restaurants that will participate in the "World's Largest Jazz Brunch." Knock knock! Who's there? DELICIOUS.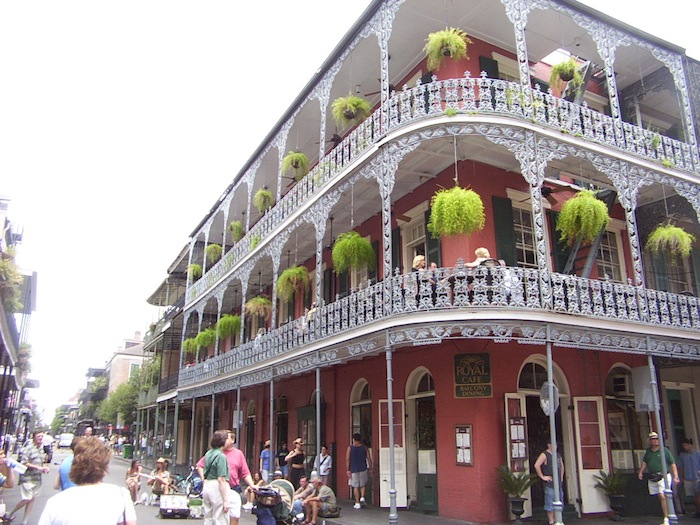 What began as a one-time event in 1984 has grown into Louisiana's second-largest festival (please don't ask what the largest one is; we'll know you're not from here). The fest's poster, a triptych created by New Orleans artist Brandon Delles, is a tribute to the much-loved, recently deceased bluesman Coco Robicheaux, and features Coco sitting astride General Jackson's horse, overlooking a packed Jackson Square.

Though delicious food will abound, French Quarter Fest's main attraction, of course, is the music. This year's lineup will play on stages from Bourbon and Royal Streets to the French Market and Woldenberg Park! Some of Louisiana's most-loved musicians are on the bill, including legendary clarinetist Pete Fountain, Trombone Shorty, Papa Grows Funk, Soul Rebels, Jeremy Davenport, Deacon John, and Cyril Neville. French Quarter Fest celebrates local music, but you can see international imports from Canada, Germany, France and more at the United Airlines stage.

The 2012 Fest will also feature fireworks over the Mississippi for the first time since before Katrina. Come down to the Quarter this Thursday through Sunday to take it all in!