Women empowering women: It's not just a slogan; it's a way of life. Grab your best friends, your mothers, your daughters, and your sisters and join FestiGals celebration for a weekend of empowerment, workshops, seminars, tours, cocktails, entertainment, and shopping! The fifth annual event is just around the corner, Thursday, June 11 – Sunday, June 14.
The event is for women of all ages (preferably 21 and up) and professional and cultural backgrounds all over the country! Last year, the event had nearly 1,500 women participate from
This uniquely tailored girlfriend getaway includes a number of events such as Bodacious Bras for a Cause Luncheon and Auction, the Stiletto Stroll Parade, Stiletto Sprint, and more!
Bodacious Bras for a Cause is an auction that features some of the most uniquely crafted bras you'll ever see to raise money for the Cancer Association of Greater New Orleans (CAGNO). The organization provides wigs, medicine, prostheses, gas cards, and other necessities for cancer patients. During the luncheon and fashion show, you'll hear from inspiring speakers who share insight into their battles with cancer.
Stiletto Stroll Parade is a second line where ladies come together to strut, stroll, and sashay down the world-famous Bourbon Street. If you're up to a little bit of a challenge, take part in the Stiletto Sprint. That's right: pull out your adorable 3-inch heels and a colorful costume and dash to the finish line.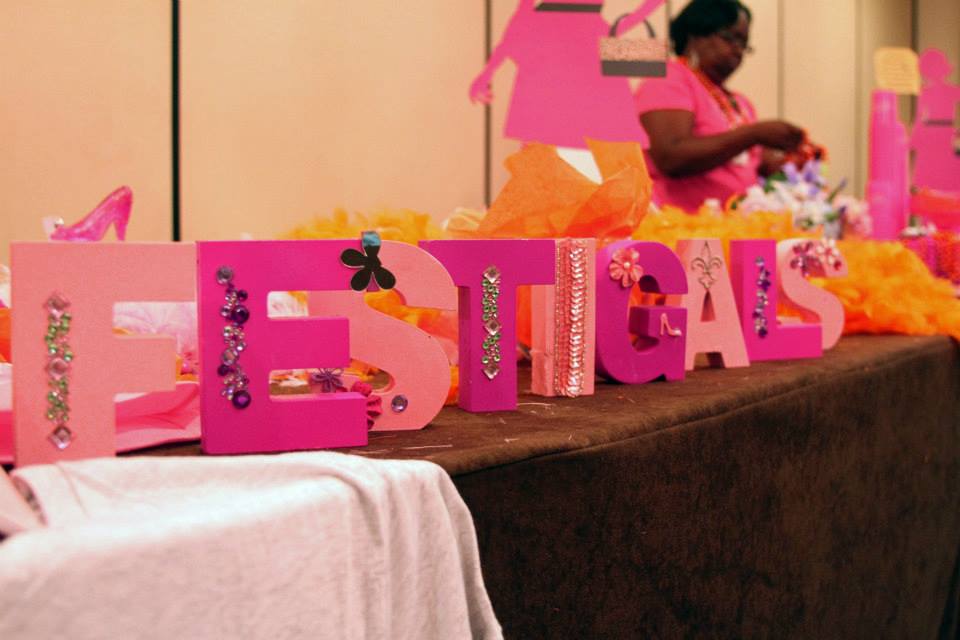 One of this year's main speakers is New Orleans city council woman LaToya Cantrell whose professional accomplishments range from a management executive for a nonprofit organization to community leader. She led the charge to save Broadmoor, which is now not only a national, but a global model post-Katrina. She New Orleans City Council's Committee on Community Development, represents District B for the New Orleans City Council, graduated from Xavier University and finished executive management training at Harvard's Kennedy School of Government.
Another inspirational speaker on hand will be renowned motivational speaker and executive coach and communications trainer Karen Berg. Karen is a former television producer and journalist who is highly sought by corporations and individuals striving to improve communication skills. She seeks to help people grow by teaching valuable professional and personal qualities such as Networking to Win and Developing the Power of Persuasive Communication to Influence Change.
And it wouldn't be a New Orleans event if we didn't dedicate a portion of it to food! This year, the highly anticipated Dinner Demo will be hosted by the newly reopened Southern Food and Beverage Museum. Anne Leonhard and Harriet Robin from New Orleans School of Cooking will be the featured chefs. Often known as "Steve Harvey's New Orleans Grannies," these talented ladies have been featured on his show and many others. The New Orleans natives share a love of cooking Cajun and Creole cuisine and they do it fabulously!
For a full schedule of weekend events, event packages, and hotel stays; visit the FestiGal website.