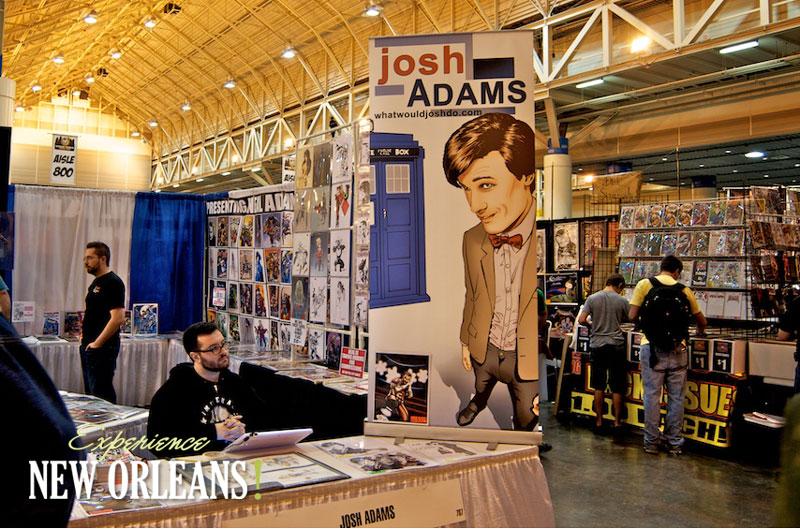 From the Krewe of Chewbacchus to the world class comic book shops, New Orleans knows a thing or two about geek culture.
Geeks of all kinds will be coming together for New Orleans Comic Con (Friday, Feb. 7 through Sunday, Feb. 9). Whether you geek out about super hero comic books, sci-fi television or even a little WWE, there's something for you at this year's Comic Con.
Headliners include Matt Smith, who was the eleventh actor to play Doctor Who, four actors from AMC's awesome Walking Dead, Will Wheaton of Big Bang Theory fame (I mean Star Treak TNG), and Alan Tudyk from Firefly. Oh yeah, also making an appearance will be none other than the grandfather himself, Stan Lee, the creator of Spider-Man, X-Men, Avengers and the Fantastic Four.
That doesn't include the creative and talented artists, creators and writers behind more than 100 different comics. That includes every comic from Batman to X-Men and everything in between. With the celebrities and creatives, there will autograph sessions, q&a's, and whole lots more awesomeness.
Of course, the real fun of Comic Con isn't behind the booths. The New Orleans crowd is what makes it an experience. Fans dress as their favorite superheroes, sci-fi charcaters and anime favorites. Last year an entire family came dressed like Spider-Man and Spider-Woman. Can your family top that?
Comic Con is at the Ernest N. Morial Convention Center (900 Convention Center Blvd. New Orleans, LA 70130). Doors are open 3 p.m. to 8 p.m. on Friday, 10 a.m. to 7 p.m. on Saturday, and 11 a.m. to 5 p.m. on Sunday.
So dig out your costume and set your inner geek free.