Between Celebration in the Oaks, the Reveillon Dinners and everything else this holiday season, there is a lot going on in New Orleans this month. Here's two more events this weekend that you don't want to miss if you're in town.
Pecan Cracker at Rivertown Theaters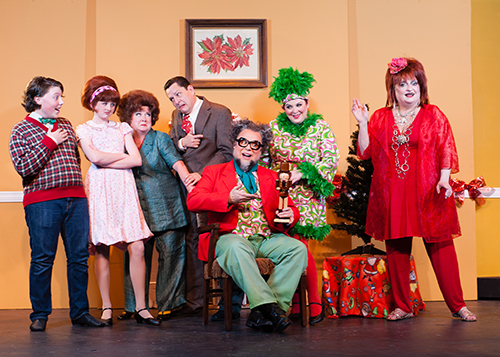 The Pecan Cracker at Rivertown Theaters starts this Friday and runs through the 23rd. The Pecan Cracker is an original Lousiana style musical based on the Nutcracker Suite. Imagine more alligators and less tutus.  It's a magical journey filled with buttermilk drops, a cockroach army, dancing alligators and snowflakes in City Park.
This year's show promises to be bigger and better than ever with more sets, more lights, more costumes, more roaches and of course more alligators!
Directed by Ricky Graham, the musical includes 16 young performers and Becky Allen, a New Orleans favorite.
For tickets call their box office at (504) 461-9475 or visit them on the web. Rivertown Theatres is located at 325 Minor St in Kenner.
Celebration in the Oaks Run/Walk
This Saturday runners, families and Santa descend on City Park to participate in the Celebration in the Oaks Run/Walk. Participants are encouraged to dress in holiday garb, one of the many reasons it's far from your average run/walk!
The run/walk follows a two mile course through City Park and is popular with runners as well as families. Strollers and children are just as likely to be seen along the course as serious joggers.
Before the race there's a warm up session, complete with the arrival of Santa. Following the race there's a celebration that includes hot chocolate and cookies before a walking through the lights.
The Walking Tour might be the highlight of the day. It travels through the beautiful decorated Botanical Garden, Storyland and Carousel Gardens, giving participants a chance to enjoy the 500,000 lights before the gates are open to the general public.