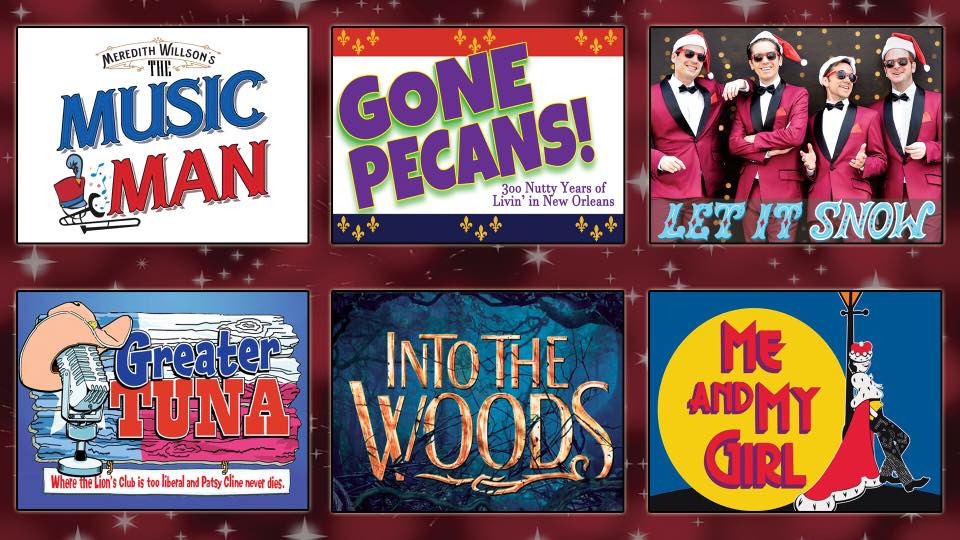 On Saturday, January 6th, New Orleans' theater-loving crowd gathered at the Rivertown Theaters for the Performing Arts for its annual Season Announcement Party & Fundraiser.
"We are so proud to be announcing our 7th season and we keep setting the bar higher and higher!" Kelly Fouchi, co-artistic director, said in a press release. "The focus of this annual event is to have fun and showcase the thrilling season coming up."
Led by Fouchi and her co-artistic director Gary Rucker, Rivertown regularly delights both critics and audiences. Along with recognition for individual productions and performers, Rivertown was named "Theater of the Year" by The Times-Picayune.
Rivertown's seventh season will include six exciting productions, including Meredith Wilson's The Music Man, The Big Easy Boy & Babes in Let It Snow, the comedy Greater Tuna: Where the Lion's Club is Too Liberal and Patsy Cline Never Dies, James Laine's and Stephen Sondheim's musical masterpiece Into the Woods, and the grand ol' musical Me and My Girl.
There's also a very special production planned to celebrate New Orleans' Tricenntennial this year. Lovers of Ditzyland, Steel Poinsettias and Hello Dawlin' can look forward to Gone Pecans! 300 Nutty Years of Livin' in New Orleans, starring Ricky Graham, Sean Patterson, Varla Jean Merman and Jefferson Turner.
The line-up for the children's theater was also announced on Saturday. Productions will include Mary Poppins Jr., Joseph and the Amazing Technicolor Dreamcoat, Beauty and the Beast Jr. and The Music Man Jr.
You can learn more about each production and buy your season tickets at RiverTownTheaters.com.