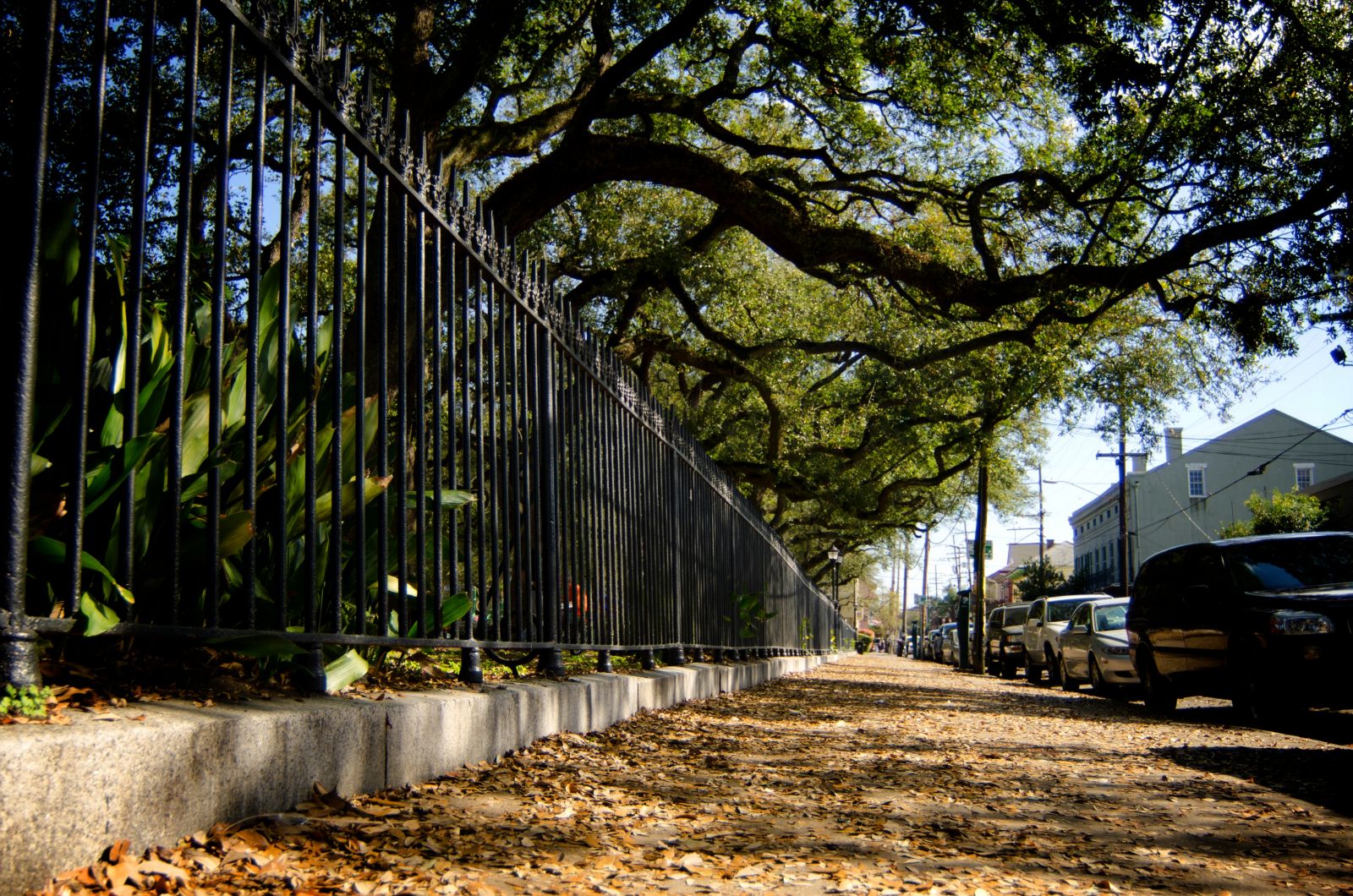 Hold on to your Saints hats, y'all because it's officially November and New Orleans is bustling. In this edition of our weekend roundup, learn why you should be in the Big Easy this weekend, November 7-9.
Treme Creole Gumbo Festival
New Orleans is synonymous with food and festivals, so naturally this festival combines the two to showcase our signature dish. This free event features a smorgasbord of savory gumbo in the epitome of New Orleans, Louis Armstrong Park from 11 a.m. until 7:15. They'll be serving a variety of tasty styles including: seafood gumbo, dark roux chicken and sausage gumbo, Creole filé gumbo, and vegan! Don't forget to sample some other New Orleans favorites like po' boys and shrimp-n-grits while you're there too!
In New Orleans you know any event comes with live music. So put on your dancing shoes because the magically sounds of traditional and contemporary brass jazz will be filling the air. This year, the festival has an added air of excitement with a second-line parade.
The best part: it's a fulfilled weekend for the whole family with kids' creative workshops and games.
Louisiana Renaissance Festival
The Louisiana Renaissance Festival continues with Pirates and Heroes this weekend. Learn how some pirates were actually heroes—did you know the pirates of Gene Lafitte are credited as the reason we won the Battle of New Orleans?
Veterans and first responders receive 50 percent off admissions tickets this weekend and the first 200 self-identified Veterans will receive an American flag pin as an appreciation for your service.
The Rat Pack Tribute Show at the WWII Museum
This brilliant cast completely captures the comedy, camaraderie, music, and style of the original Rat Pack: Frank Sinatra, Dean Martin, and Sammy Davis Jr. They'll entertain you with musical hits like Luck Be a Lady, The Lady is a Tramp, That's Amoré, Mr. Bojangles, The Candy Man, and I Got the World on a String, and more!
The dinner, which will be lots of laughs, is Saturday, November 8 from 6 p.m. until 9 p.m.
Saints vs San Francisco 49ers
Start your Sunday Funday by yelling "Who Dat" with 100,000 plus of your new friends because in New Orleans you don't meet a stranger!
Last week's victory against the Carolina Panthers, fans are gearing up for an amazing win against the 49ers. Cheer from the Superdome or French Quarter, but watching the Saints march to victory is a must! Kickoff is at noon.