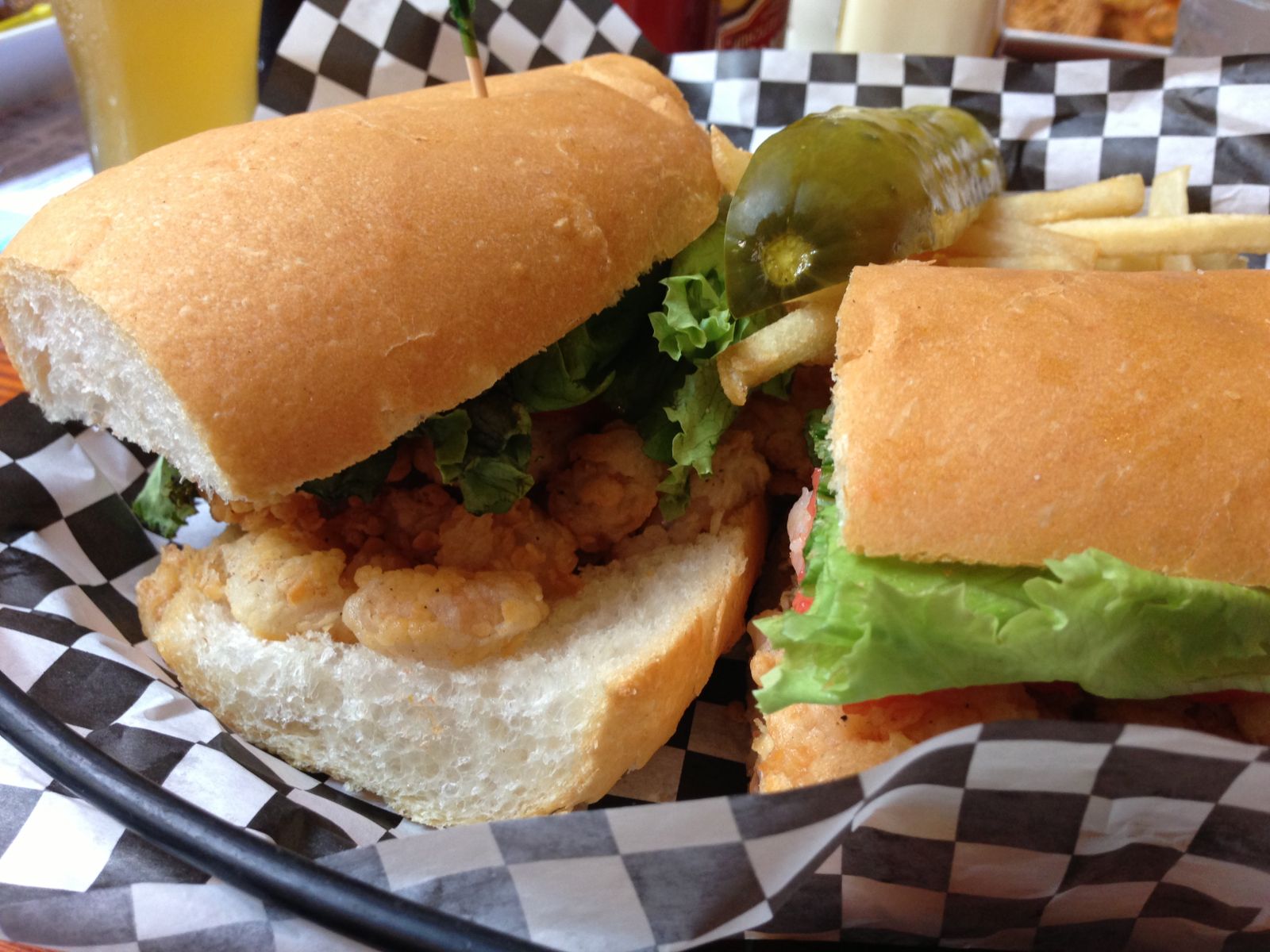 Po-boys. They're a solid part of New Orleans culture, and no day in the Big Easy is complete without one. But do po-boys deserve a whole festival centered on them?
Sorry, dumb question. Of course they do!
Sunday is the annual Oak Street Po-boy Festival, and we couldn't be more excited. From 10 a.m. to 7 p.m., some of the best restaurants from across the city will be serving up their best po-boys. All of the classics, like fried shrimp and crawfish po-boys, will be there, but this is the best time to get some unique combinations too. Shanghai shrimp, okra, smothered rabbit and Caribbean catfish are all contenders this year.
We'll be there with NewOrleansRestaurants.com, and these are the five po-boys we'll be on the lookout for this year:
- Fried Maine Lobster Po-boy from GW Fins
- Oyster Rockefeller Po-boy from Oceana Grill
- Original BBQ Shrimp Po-boy from Pascal's Manale
- The BBQ Oyster Po-boy from Red Fish Grill
- Roasted Duck Po-nini from Red Fish Grill
We'll also be doing some shopping while we're there. The shops along Oak Street will be open, and many of them are offering special discounts throughout the day.
There will also be plenty of live music throughout the day. Two stages will be set up on side streets, the Main Stage at the intersection of Oak and Eagle, and the Saloon Stage at Maple Leaf Bar. The music will kick off at 10:30 a.m. at the Main Stage with Johnny Sketch & the Dirty Notes.
We will be tweeting from @experienceNOLA and posting updates to the Experience New Orleans Facebook page throughout the day, so be sure to follow and like us if you haven't already.